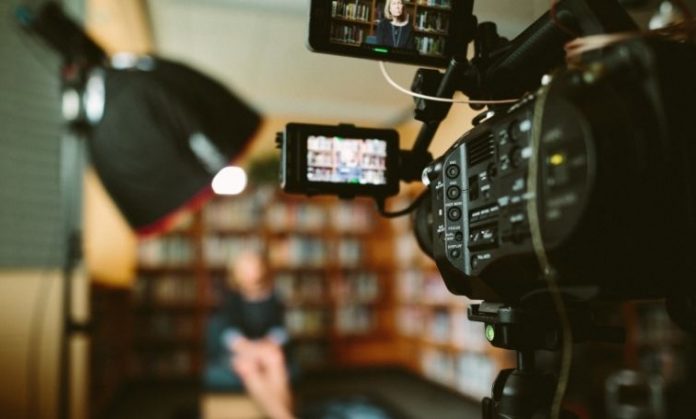 If you're new to video distribution, then the industry can seem quite overwhelming. With so many platforms and online tools available, it can be difficult to know where to begin. Fortunately, we've provided some FAQs for novices.
What is video distribution?
Video distribution is broadcasting video from one or more sources to a screen or screens. While video distribution can take a physical form – such as via cinema or home DVDs – in the modern world, it's becoming more prominent online.
What is video distribution media?
This refers to the methods in which your video is broadcast to your audience, including any associated advertising or marketing campaigns.
How and where do you distribute content?
You might choose to distribute your video at a live event, like a film premier. However, whilst this might be a good idea for the initial release, you should really be looking at an online distribution platform in today's modern world. These consist of social media channels, video hosting services, your own website, and many more.
What is the best platform to distribute my video on?
What platform you wish to go with is entirely personal to you and your video. If you're looking to stream your content on social media, then consider your target audience and the type of video you're sharing. Longer videos are more suitable for the likes of YouTube, whilst short snippets are better for Tik Tok. You can launch your own branded streaming service via Red Bee Media on their secure white label OTT platform. Not only will this help you to broadcast high quality video content, but it's a cost-effective way for you to reach a wider audience. Choosing the correct platform for distributing your video content will help you to reach your target audience. 
Who are my target audience?
Your target audience are the viewers you are aiming your video at and this will be unique to you and your video content. These are the people who are your core audience and who you want to see any advertising campaigns you run. Target market can be defined by gender, age, social status, interests, and numerous more factors. What's important is that you identify your target audience and thereby work towards streamlining your video content and any associated ads towards them. The better you understand your target audience, the more you will connect with them and be better equipped to reach them with your video content.
How do I promote my videos?
Promoting video content isn't much different to promoting other services or products. Start off by devising a dedicated marketing strategy. This could include the use of paid adverts or online campaigns. If you're on a limited budget, then you can't go wrong with social media. Even if you're not actually using a social media channel as your primary method of broadcasting, you can still use them to promote your content. Social media is a powerful tool if you're looking to connect with your audience and potentially attract more viewers. Consider sharing your videos on multiple social media channels in order to expand your reach as much as possible. Also use your social media profile to interact and engage with viewers as much as you can to ensure your posts are seen. 
How do I know my video distribution is successful?
There are many ways you can gauge the success of your distribution campaign. The most basic way is perhaps by viewer feedback. However, with modern technology, there are much more accurate ways to measure the success of your video distribution that quantify your viewing figures and clicks. You can monitor the progress of your footage in real-time via video metrics or online analytical tools. There are numerous services that can help you monitor your online reach, viewer numbers, engagement, number of clicks, video starts, and average viewing times.