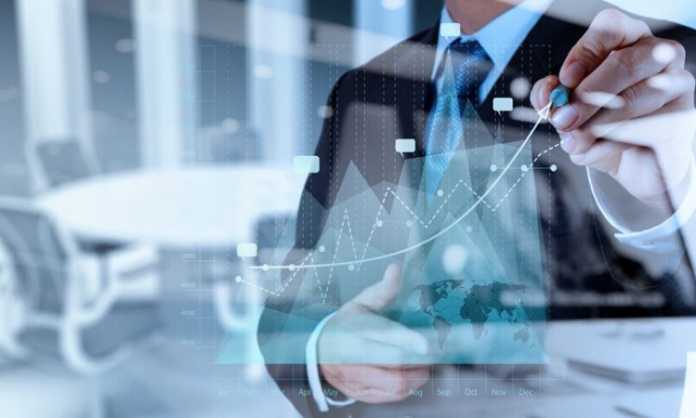 When it comes to creating a business plan or business strategy, it's crucial to have a guide so that you can execute the details with ease and confidence. Business strategy templates come in various types, allowing you to easily incorporate your business ideas and insights to attract more investors, raise more capital, and collaborate with your team.
Below are twelve awesome examples of business strategy templates. These templates can help you save time and get right into attaining your business goals.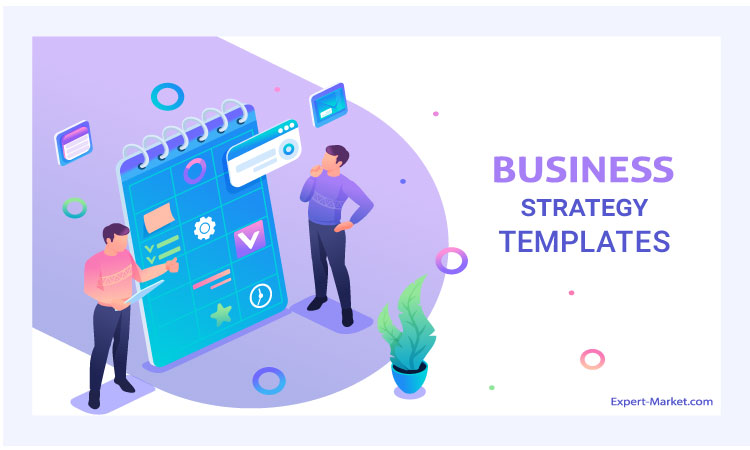 Marketing Plan Templates
Marketing plan templates will help you confidently present your marketing ideas to colleagues, the management, and your investors that gear towards a more successful marketing campaign. By having a solid marketing plan laid out in a template, you'll save time drafting one from scratch. 
Here are the top three examples of marketing plan templates:
1. Ideal Marketing Plan Template (Google Document)
Use this marketing template in planning and pitching marketing budgets and various marketing activities to get the most revenue or business profit. This template saves you time because you get to make a marketing decision easily and faster with some guidance.
2. Free Marketing Plan Hubspot Word Document
It can be a challenge to incorporate your business strategies with your company's principles and core values. But with this free marketing plan from Hub spot, you can save time and trouble with a comprehensive guide that covers all the bits and pieces you need.
3. Free Marketing Plan Vital Word Doc Plus Spreadsheet
Proper structuring of your marketing plan makes a huge difference in creating the best business strategy for your company. You'll save so much time knowing where to start or end your marketing or business strategy.
Business Plan Templates
Creating a good business plan doesn't have to be very long or too complicated. You can use the following business templates to create one that best suits your business needs. In that way, you can save time from creating a business plan from scratch. These templates can also be helpful if you have no idea on how to start writing a business plan.
1. Business Plan Template for Startups (Score)
As a non-profit company in the United States, Score aims to help entrepreneurs in launching their businesses. It's easy to use and saves you time, especially if you're in a rush to present your business plan or have a short period to complete it.
2. One-Page Business Plan (The $100 Startup)
It's a website with plenty of stripped-down resources for entrepreneurs. The website includes a simplified business plan template for on-the-go business planning, saving you much time, money, and effort on making an unnecessarily complex business plan.
3. Business Plan Samples (SME Toolkit)
Tax laws can be confusing. Many business owners spend time trying to figure out how to best comply with tax requirements. It's a good thing that startup entrepreneurs can be guided with this SME toolkit to save time and effort in creating a business plan.
Sales Proposal Templates
Sales proposal templates play a crucial part of your business strategy. If you want to save time in creating an outstanding sales proposal, there are many templates that you can choose from. These templates can help you save time and effort.
1. Marketing Proposal
This template provides a loose outline of the things you need to include in your final proposal. The outline includes an executive summary, proposed marketing strategy, goals, situation analysis, implementation plan, conditions, and costs. With a clear outline to follow, you'll never lose focus; you'll be guided accordingly in making an effective sales proposal.
2. Sponsorship Proposal
Those who are hosting events need to get sponsors to cover the expenses of an event and help generate revenue. This template includes all sponsorship aspects, which means less time to think of the outline because it's already provided. All you have to do is fill in the details, saving you time and effort.
3. Public Relations Proposal Template
If you handle public relations, you can use this public relations proposal template for finalizing agreement details. The template will help you effectively suggest a PR plan for product promotion for a brand or company. It's an effective way to save time and effort from creating a PR proposal from scratch.
4. Bid Proposal
A bid proposal can be helpful if you need to hire project contractors. You can use this template to present a project to prospective contractors and solicit responses. With this template, you can send a bid proposal to a number of contractors, review bid responses, and then choose qualified candidates. Save time, money, and effort from creating lengthy proposals and distributing to different entities using a bid proposal template.
5. Real Estate Proposal Template
The real estate business has become a popular income-generating source. This simple agreement or real estate proposal template can help you close a deal sooner. Spend less time in creating a proposal and focus your time on negotiating and closing deals.
6. Consulting Proposal
As an expert in your field, you can offer your advice to other professionals. Win contracts with potential clients using a consulting proposal template. By doing so, you can confidently pitch your services to your potential clients, demonstrate your credibility and effectively present the price of your products. You can do all this with less time spent on creating an entirely new consulting proposal without an outline.
Conclusion
In any business, you need to have a solid marketing plan. It's your road map to success because you can execute your marketing strategies better with clear objectives and realistic final outcomes. Customizing the above templates enables you to close deals quicker because you don't have to write proposals from scratch—saving you time, money, and effort.