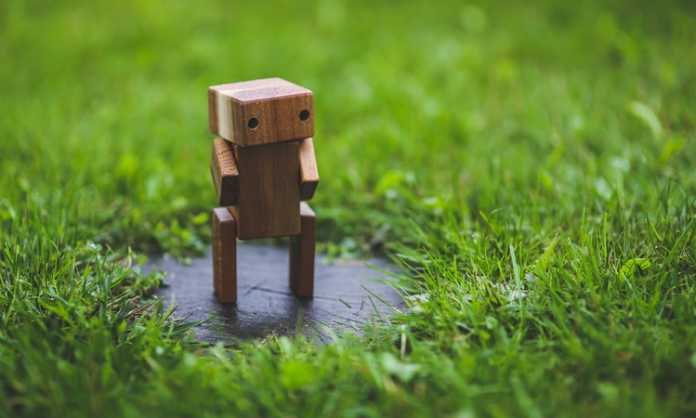 The word tending means taking care of something or someone. Therefore, machine tending would mean taking care of or treating a machine. How do you tend a machine? By either loading or unloading it with components or with some material.
Most machine tending is performed by humans as they are the ones who do the loading and unloading as well as restarting programs once a part is finished and whisked away. However, workers are becoming a rarity and many companies are turning to robots to fill the gaps.
Machine shops are where you need to go if you want to witness robotic machine tending in action. Robots can be seen loading material on the machines and then go on to get the program running. The robot then retrieves the finished product and reloads the machine. This can go on indefinitely with robotic loading and retrieving and reloading while the machine brings forth and infinitely crafted product.
Robots are also used for applications like emptying injection loading machines. They work efficiently in situations where time is of the essence since they can work around the clock without ceasing.
Is it Possible to achieve machine tending for a small business?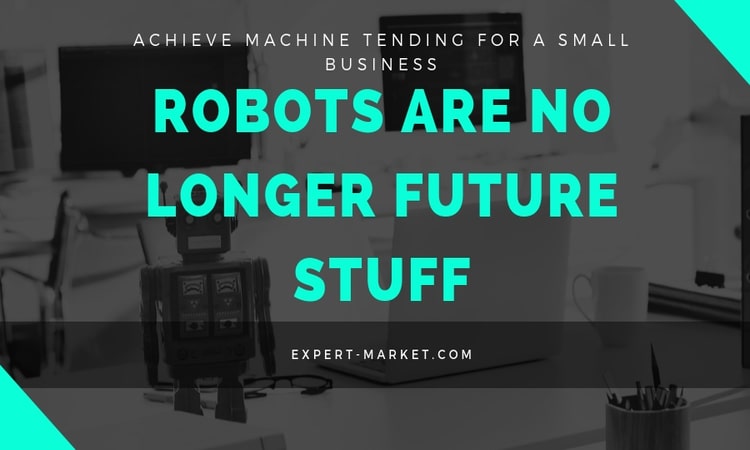 There are a few factors that must be considered where the small enterprises are concerned. First off, they are the ones that experience the worst of the labor crisis with regard to qualified personnel to tend the machines. Secondly, they do not have a lot in terms of a budget with which to incorporate robots into their business.
Additionally, they usually have multiple production processes going on and are encumbered by low production too. That is why the common belief is that robots are meant for the conglomerates.
However, in recent times, simpler and easy to operate robots have been introduced into the market. They are flexible and easy to program. These robots are perfect for small and medium enterprises and have proven to be beneficial in improving quality and production. They have features like hand-guiding, flexibility and adaptive grippers.
The robots also take up some of the repetitive activities undertaken by humans which tend to be monotonous and free human workforce to tend to more interesting pursuits.
Starting Investment
It is possible and quite easy to get your own machine tending cell. Consider the following kits:
DIY
With a collaborative robot, you can build a cell of your own. This would be the best option especially if you do not have much in the form of a budget to work with. You can do your programming by hand- guiding after quickly setting up your robot. The return on investment is fast with this one.
All in One
You are looking at getting an industrial robot here. You will spend a bit of money on this kit but the benefit is this robot will carry out many functions. You need safety guarding and you must create some space in your shop for a cell.
 You may also need to pay someone to set this up for you. Therefore, if you opt for this kit, you need to have some funds set aside and get an expert integrator to program it for you.
The Time Saver
There is always the pre-engineered kit to go with. You will find a pre-engineered machine tending cell in your kit with you can then simply set up in your shop ready to use. However, these can be quite pricey. For the comfort of finding everything you need in one kit, you will pay a pretty penny.
This is because of all the accessories that go into assembling the kit as well as the integration time. On the bright side, you can make your money back pretty fast since the quality of your product and production are set to improve.
All that is required of you is to figure out your needs before making any purchases so that you can be sure that you are getting things that will be applicable to your business.