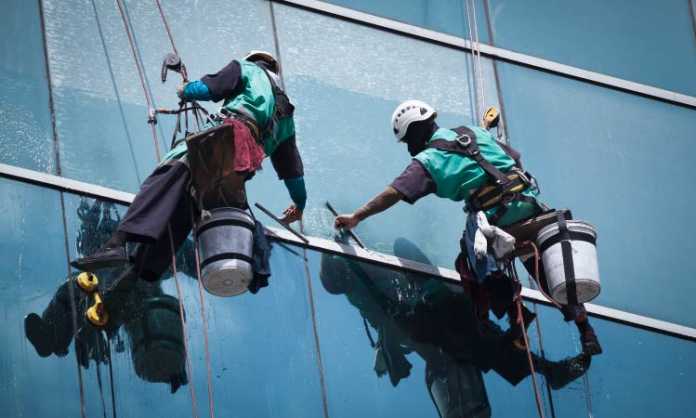 You can't skip maintenance and cleaning on commercial buildings just because they are multiple levels high. High rise window cleaning is a necessity, but the task cannot be farmed out to a service provider that doesn't specialise in this challenging task.
So, how do you know how to choose the right high rise cleaning service? Ask these questions, and you will be able to narrow down your choice. They're designed to help you work out if you are getting real value from the cleaning service offering. You want the peace of mind knowing that they have the correct safety procedures in place and can plan and communicate the project's logistics without any drama.
According to cleaning service Bethesda, If a window cleaning company can't, or refuses to answer any of these questions, it's a sign they're not up to the job. Let's talk you through the questions to ask: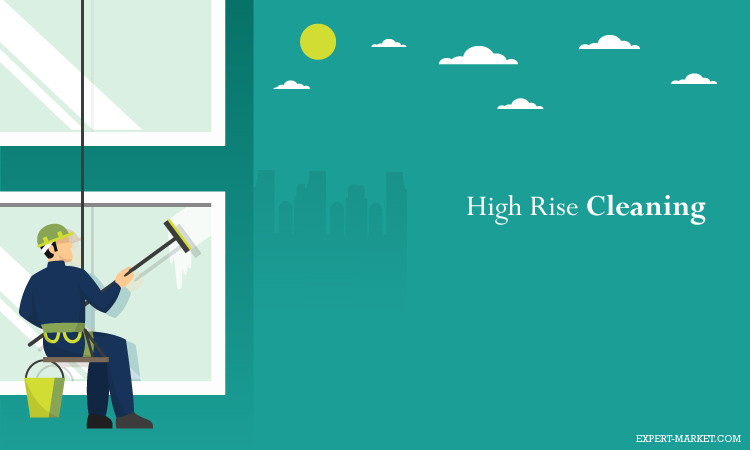 Do they have the necessary accreditation?
High rise window cleaning is high risk. You don't want to take a gamble on any company that cuts corners. Their accreditations will also give you a sense of the quality of service they will provide. They should have the following, and be able to prove it with paperwork or certification:
Accreditations in height safety and working with elevated work platforms
WorkCover
Public liability
Work safety at heights
Occupational health and safety
Construction site safety
Industrial rope access (which falls under IRATA and ARAA)
What is their project plan?
You want to get a sense of how the team works. This will give you insight into the quality of their work, safety procedures, and building access requirements. For example, based on your commercial building's size, you may need to organise early building access. Also, be clear when you ask about their safety procedures. Ask them to clarify their protocols and have a site supervisor on hand to ensure that all window cleaners are sticking to the safety features.
Also, look into their proposed timing of work. You want to get a sense of how long the job takes upfront. If they're not able to give you a ballpark timeframe, you should assume they have not assessed the scale of work needed. Factors that will affect the scale and timing include:
the type of windows
the number of window panes
the safety processes involved
weather at the time of cleaning.
What equipment do they provide?
Most window cleaners will have basic equipment such as the cleaning equipment and the safety equipment in the forms of harnesses, rope, and a descent device. However, if you don't have davit arms or roof jockeys already installed on the roof, you may be up for an extra charge.
These roof anchor systems, which are pre-installed, are used by window cleaners to descend a building. If you're missing one, it's worth considering getting it installed for use this time, and next, to prevent your window cleaning service having to hire and temporarily install one on your roof every time they're contracted.
What is included in their quote?
A service quote should be as detailed and accurate as possible. To provide this, your window cleaner will first need to perform an onsite inspection. At this point, you can ask them to clarify what is covered in their cleaning process. For example, do they clear debris from the glass and surrounding window.
Will they remove and clean fly screens? Will they use a microfiber applicator to brush and polish the glass, and will they use professional-grade squeegee rubber blades? Ideally, you want this to ensure streaking doesn't occur.
If they come across damage or wear to windows, they should report this, so you can get them to quote on repairs while they are still on site. This may delay the work overall, but it's worth getting it all done in one go.
You need to make sure the team you hire won't cut corners. The last thing you want is to be left with windows that are spotted with water or have a soapy residue. Here are some common issues that occur if you don't get the professionals on board.
Using unfiltered water to clean windows or hosing them down without removing the water with a tool. This will lead to streaking and run marks.
Skipping windows that require effort such as those with flyscreens or bird droppings, will leave an uneven effect.
Leaving out the window sills and frames from the cleaning process. Another common shortcut taken is that water residue is left to collect on the sills.
Using cheap products and not regularly replacing the materials will lead to inefficient and inadequate quality work.
Their job is ultimately to make your windows shine. Ensure they have the high-quality products and equipment needed to tackle your building.
For more information regarding high rise cleaning and property maintenance services contact Off Your Wall