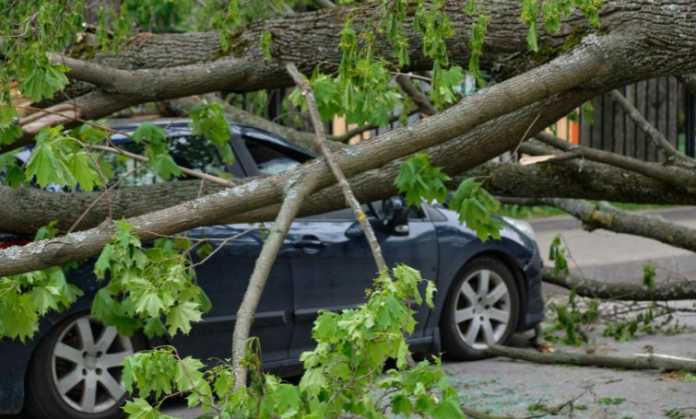 Weather events are inevitable. They take place and leave significant damage behind. After the destruction, your property might become unrecognizable, and you might not know what to do next. However, this shouldn't be the case if you have a storm damage policy. In such an event, you can easily follow the necessary steps and get insured for the damage incurred.
It's important to note that policies differ. Some cover limited damages while others cover a wide range. It's, therefore, vital to understand that your policy determines the damage that can be covered.
Regardless of your policy type, filing a storm damage insurance claim is necessary if you're looking to receive compensation. If you've never filed such a claim and are wondering how to go about the procedure, here are some helpful tips:  
Contact Your Insurer Immediately
Immediately after the destructive storm, ensure to contact your insurer. When communicating your concern, give them your policy number, email address, and contact number. It's vital to note that most insurers prioritize individuals severely affected by a massive storm. It's, therefore, important to accurately describe the extent of the damage you've suffered for the insurers to have a clear picture and determine if you need to be on the priority list.
Explain your family's state and needs, especially if you need to need immediate compensation. Also, ask the insurer when you should expect the adjuster to contact you to prepare for the visit. Since the storm might have damaged phone towers, it's essential to have your adjuster supervisor's contact number in case you fail to reach the adjuster.
Record The Damage
The adjuster's role is to inspect the damage to your property, including the home, vehicles, and valuables, so that they can provide you with a cheque to repair, replace, or rebuild. Therefore, document the extent of the damage as soon as possible. Take photographs of damaged walls, cars, electronics, and furniture, among other possessions. If you can manage to salvage the receipt for your damaged possessions, the better since they'll help prove your valuables' worth. Remember that most companies will require you to provide the items' inventory.
It's also vital to note that your insurer will probably want to see the damaged possessions. Therefore, you should avoid discarding them before checking with them. Nevertheless, if your local municipality insists that you should discard particular items for safety reasons, ensure to do so after taking enough photos or wait until the adjuster sees them.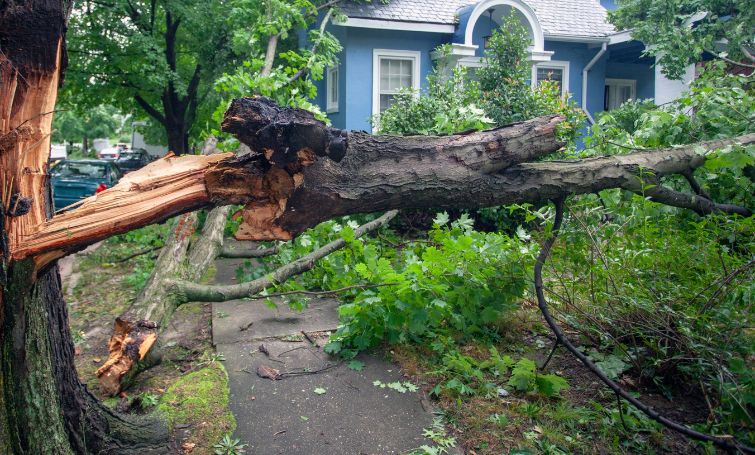 Be Alert For SMS
After filing a storm damage claim, your insurer will probably keep in touch with you through text messages. They'll send you a message after reporting your claim and when they have your estimates ready. They'll also do so once the payment has been sent. With that in mind, staying alert is essential to avoid missing SMS. This way, you can respond to them promptly should any issue or concern arise regarding your insurance claim.
Understand Emergency Services Available
Suppose you need emergency services like removing the excess water in your home or covering your roof. In that case, you should expect your insurer to dispatch a qualified emergency services company to prevent additional damage. Emergency services companies are vital since they're available 24 hours a day. Whether it's day or night, they'll get to your place and begin recovery as soon as possible.
Additionally, they have personnel who are quick to respond to your emergencies. They're trained and equipped with the necessary equipment, ready to step in and offer assistance. However, if your property is severely damaged, thus becoming uninhabitable, the homeowner's insurance should provide extra living expense funds.
Preserve A Claim Diary
Diary keeping is a crucial aspect of the storm damage insurance claiming process. Ensure you document everything you discuss with everyone involved in the claim. Record their names, contact numbers, and the dates and days you discussed particular issues. The diary will help you document your property damage and how it has affected your livelihood. It will also help you present precise and clear evidence to the insurer to compensate you accordingly.
On the other hand, diary keeping can help you undermine false evidence by the adjuster regarding the extent of the damage. Remember, the more organized your claim is, the more straightforward it will be.
How To Prepare For A Storm
Filing a storm damage claim isn't an easy task. The process can be lengthy, and you might not get the compensation you deserve. Fortunately, there are things you can do to protect your property against storm damage. Among these steps are:
Trimming trees and shrubs: Tall trees can easily be brought down by a severe storm. On the other hand, shrubs can rub against your property and cause damage. So, it's best to trim all trees and shrubs before the beginning of a storm to avoid these incidents.
Secure your home: Window shutters are recommended to protect your windows during a storm. Also, roof clips are essential in holding on to the roof, while garage braces prevent the garage door from being blown away in case of a strong wind.
Unplug the electronics: Storm can interfere with the power system, leading to appliance damage. To avoid this, ensure all appliances are unplugged during the storm. You can also consider using an alternative power supply such as a generator instead of electricity to avoid damage that can occur to your wiring system in the event of a power malfunction.
Check for leaks: You don't want water to penetrate your property. In that case, you should check for and seal any leaks that could allow water to penetrate the property.
Conclusion
If your property has sustained damage from a storm, filing a storm damage claim as soon as possible is vital. Failure to report the case in time might result in getting insignificant compensation. You must also document the damage as proof of your loss. Such steps will help you get proper compensation to help you rebuild or repair your property. Remember, if this process seems challenging, you can always seek help from a lawyer experienced in such cases to help you get what's rightfully yours.