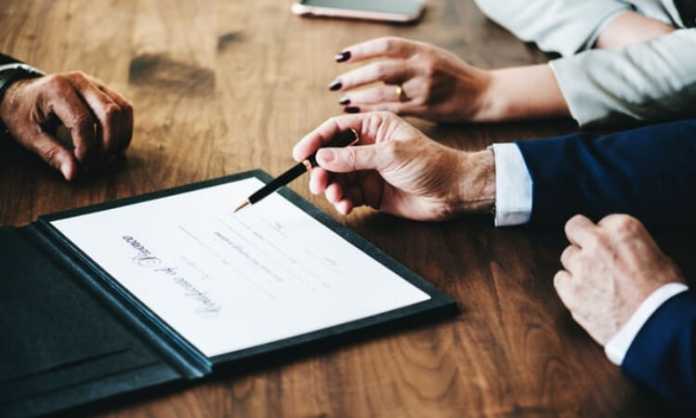 Divorce has long been commonplace for everyone. Many marriages break up, and new ones appear instead. And this is because nowadays to get a divorce is simple enough, especially if it is uncontested. For such cases in the market, there are many platforms that provide services for online divorce and forms preparation.
What is an online divorce?
When they say online divorce, usually mean a platform that helps to prepare papers necessary for filing with the court. In the classic version in order to get a divorce, the spouse goes to a lawyer. But with an online divorce, this is not necessary.
All needed papers can be prepared on the internet based on the answers provided by the claimant (the spouse who wants to dissolve the marriage). And it is absolutely legal. However, it is worth considering that online divorce works only in case of uncontested dissolution when both spouses want to terminate their marriage, have an agreement and ready for no-fault divorce.
In fact, online divorce is what helps with do-it-yourself divorce. After the user is registered in the system, he is given access to questions about his marriage, according to the chosen state.
The user must answer them all before sending answers to the system, on the basis of which ready-made forms will be provided to the customer. In addition, many sites also send detailed instructions, following which, the plaintiff can easily and quickly file papers with the court.
Best online divorce businesses
Completecase
Completecase is a convenient and reliable online form preparation service, which was established in 2000 with headquarters in Seattle, Washington. Completecase has already helped more than 700,000 satisfied customers to obtain an uncontested divorce throughout the United States.
The platform declares that it is possible to receive completed printable papers in just 30 minutes. In addition, it guarantees that the forms they provide will be 100% approved by the court.
However, you should pay attention to the fact that the forms are available only within 30 days from the date of payment, after that access to documents will be closed. So when using Completecase it is better not to waste time and fill out all the answers as quickly as possible.
It is worth paying attention that Completecase is a member of the Better Business Bureau and has a BBB rating A + for its service.
The cost of Completecase service is $ 299. The fee is charged before the user will be able to answer questions and is a guarantee of access to the personal account.
Pros:
The ability to prepare forms for all states, including Washington DC, is also available for Canadian provinces.
Ability to prepare printable forms pretty fast, in just 30 minutes.
A high ranking BBB member.
No hidden fees.
The ability to change the answers within 30 days after payment.
Unlimited customer care.
Secured with strong encryption methods.
Popular among members of the Armed Forces.
Provides detailed instructions.
Seen in many trusted programs: ABC, Good Morning America, CBS, USA Today, etc.
Cons:
Money back takes too much time. If you need a refund you will have to wait up to a week to get your money.
If you need access to the forms for more than 30 days, then for each of the next month you will have to pay extra fees.
OnlineDivorce
Online Divorce is a budget and inexpensive analog of platforms that are involved in the divorce forms preparation business. The service fee is only $ 139, which is more than 2 times lower than in other platforms, and the documents will be ready within 2 business days.
This platform has been working on the market for more than 17 years and during this time it has prepared more than 500 000 cases of uncontested divorce. Online Divorce asserts that forms prepared with their service will be 100% approved by the court, otherwise, they guarantee money back.
Pros:
Low price.
The ability to prepare forms for all states, as well as some Canadian provinces.
Beautiful design and user-friendly interface.
Seen in trusted media: ABC, Good Morning America, CBS, USA Today, Los Angeles Times.
Online customer support
Cons:
Is not accredited by Better Business Bureau.
Customer support is responding with a delay.
3stepdivorce
3StepDivorce is another reliable service that has proven itself in the market. The company was established in 1997, and during its existence has prepared forms for more than 750,000 customers. The platform is quite easy to use, and its customer support works 24/7, which is why 3StepDivorce is so popular.
The system allows answering questions at any time convenient for the client. This is excellent when one spouse needs to wait for another to fill out all the answers together. In addition, 3StepDivorce ensures that all forms will be ready in an hour after sending all the answers to the system.
The cost of the service is $ 299. The platform also offers to split the cost into 2 payments ($ 157 per month), into 3 payments ($ 109 monthly) or into 4 payments ($ 84 monthly), and all functions of the system become available after the first payment.
Pros:
Compatible with all devices that have MacOS, iOS, Android or Windows operating systems.
Extensive experience in the field of online divorces.
Unlimited user support available via online chat or by telephone.
Free Online Negotiation Tool (for those spouses who cannot agree).
Suitable for the military.
100% money back guarantee.
A flexible payment system that allows paying for services in installments.
Cons:
Unable to prepare forms for Arkansas and North Carolina.
The design is slightly outdated and not very user-friendly.
Instructions prepared by the system contain inaccuracies.
Divorce Filler
DivorceFiller has been working for more than 10 years in the online divorce industry, they prepare documents for an uncontested divorce, provided that both spouses agree with all the provisions of their marriage dissolution.
DіvorceFіller is also a cheap platform, the price for services is 2 times lower than in competitors and is $145. The platform promises that the forms will be ready in 2 business days. DіvorceFіller also provides detailed step-by-step instructions and has no hidden fees.
Pros:
The ability to prepare forms for all states, and 5 Canadian provinces (Alberta, British Columbia, Manitoba, New Brunswick, Ontario).
Low price.
Free documents delivery.
Court-approval guarantee.
Reviews in media: CBC News, CTV.
Cons:
Is not accredited by Better Business Bureau.
Doesn't have reviews on other sites.