Tissue papers have become very important in urban life where people rely more on tissue paper rather than water. These tissue papers are used more in corporate life along with regular water. Restaurants, hotels, and coffee shops are major places where you see tissue paper usage in large quantity. It proves that tissue paper usage can never come down, people never stop using tissue paper and this business never goes down. One who starts this tissue making business can make good profits all the time. It is one of the fast growing businesses with more opportunities and this is also fastest growing industry.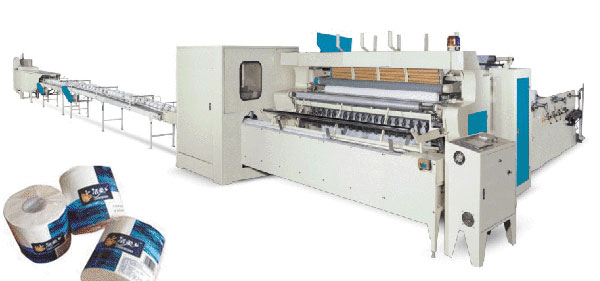 Setting up this business needs seed money for material, tissue paper making machine and area. You need to invest money buying raw material tissue making machine and set up area or else you can rent some space. Since this is low investment business you can start this business with little seed money. You should also know the entire process of using this tissue paper making machine. Below points explain how the process goes.
Pulp and Dye: This is first in the process of making soft tissue paper. First you need to create paper pulp, which can be generated from recycled materials. You need to mix fibre with the wood pulp then you have to bleach it and wash it. Then you need to place the fibre in a mixing tank where the manufacturer adds components like dye. Tissue paper used for household purposes is normally dyed white. If you want you can mix with an assortment of dye colors.
Pressing: This pressing is done to squeeze out moisture. The main intention to press tissue is to make it dry and easy for it to enter next step of the process.
Creeping: Here pulp is processed through dryer heated by steam. This dryer helps in putting pulp process through creping. Roller dries up the pulp with extreme heat as fine blades scrapes the tissue to desired thickness.
Cutting and reeling: This is the final stage in the process. Here long lengthy paper is cut into desired sizes. They cut the tissue to different sizes which are used for different purposes.
Invest money in buying machine which fits in your budget but do not compromise on quality. Invest money to make quality tissue paper for better business. There are several advantages of this business. You can need less amount of money in the form of investment. If you work hard with dedication then you can make good profits in this business. As long as you produce quality tissue papers you can survive in this market easily but you must make sure to be innovative. You need to upgrade entire process with latest machines and techniques to product more tissues than before. This will save you lot of money and time.