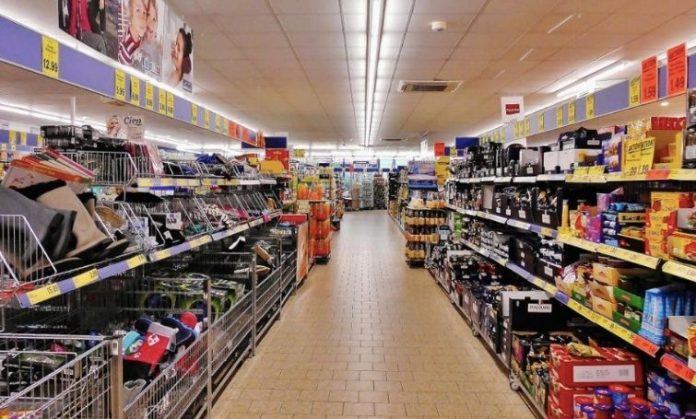 What is a Point of Purchase Display?
A pop display is a separate product from traditional aisle shelves. It provides extra exposure and facings for products. These displays are often found in large aisles, called "action alleys", or any other area of the store that has open space.
POP displays offer many benefits. POP displays are able to remove your product from clutter in your home and highlight it in a way that avoids "analysis paralysis", which is the feeling that a shopper has when they see too many options. You also get more faces, which increases the chances that a shopper will choose to buy your product over the competitor's.
Also, POP displays can be made in many sizes and shapes. You can have many types of POP display in one store for a short time, and then quickly take them down and reassemble them in another.
These products are also customizable more than the standard shelf. Brands can use them to coordinate with promotions, seasons, holidays, and other events. POP displays are open to creativity, as you will see in the examples section.
What is the difference between POS and POP?
POP is similar to POS, but it's important to understand the differences when choosing which display to use for your product. POS stands to indicate "point of sale," so both POP and POS displays are meant to draw attention to your brand. POP displays can be placed anywhere in the retailer. POS is only for the area where the actual sale takes place.
Common POS displays are the magazine racks, shelves of candy and refrigerated displays at checkout lane. These displays are a good place to find individually packaged products like confectionaries and beverages. This encourages impulse purchases as customers finish their shopping trip. Brands that sell smaller products, which might not be on a customer's priority shopping list, should consider investing in POS displays.
Guidelines for Implementing POP Displays
Now that you're ready to implement a POP display, here are some guidelines to help you get started. Below are three questions you should ask when considering incorporating POP displays in your retail execution strategy.
"What's my intention with this display?"
First, ask yourself, "What is my purpose with this display?" If you plan to offer a "buy one get one" promotion or bundle pack, then the purpose of the display should communicate that message to the shopper. This is usually done via signage so a POP display with enough surface area to promote your product is a top priority.
"Who's my audience for this show?"
Another question you should ask is "Who is my audience for this exhibit?" This depends on many factors, including the type of retailer where the display will be placed, the location of the display, and your target demographic.
Your POP display may be placed in a convenience shop instead of a grocery store. This will affect both the buyer and their purpose for shopping there. If a buyer is looking to buy a lot of products, they are more likely to see your product on the shelves of a grocery store than someone who is just looking to purchase a few items.
"Where will my POP display be located?"
It is important to consider the retailer type when answering the question "Where will my Pop Display be located?". The convenience store shopper is more likely to shop the whole retailer than the grocery store shopper.
Location is another reason why it matters. If the space at which your display will be displayed is limited, you won't want it to obstruct the aisle. If the retailer is large and has plenty of floor space, you might choose a smaller display to avoid your product getting lost in the crowd.
Once you have answered the above questions, it is time to decide where to buy your pop display. There are many online retailers that you can choose from. However, not all of them are the same. While some sellers sell displays that can be customized, others let you design your display online. There are also retailers that sell cardboard displays, while others sell durable displays. Make sure you compare all options before making a decision.
POP Display Examples
Gondola Display
Gondolas can be used in larger, open spaces of stores as standalone shelving units. Gondolas have adjustable shelves that can be adjusted to fit different sizes of products. They are typically made from steel frames and pegboard. However, brands can promote their products through graphics and attractive color schemes.
Dump Bins
Dump bins live up to their names. They are giant bins that can be found in large stores and are often stocked with individual packaged products. They are often stocked with candy and other small products that encourage impulse purchases.
Dump bins are great standalone displays that can be placed strategically to be seen from all angles. Bins can also be made of cardboard or other customizable materials. This gives you the opportunity to project your brand's image in a unique way. They're easy to ship to your distributor or field team and set up.
Freestanding Display
In that they can be used from 360 degrees, freestanding displays look similar to dump bins. They are usually more organized than dump bins and can be used to display larger items on hooks or shelves. Freestanding displays, which are often made from cardboard, are similar to dump bins. This gives you the opportunity to experiment with different shapes and designs.
Stella Artois' freestanding display is an excellent example of the creativity and versatility that brands can use when trying to figure out which type of display will work best for grabbing attention, creating buzz about a product and increasing impulse purchases.
Display cases
A retail display case is a standalone display that's enclosed on all sides with clear plastic or glass. A store associate may be able to help shoppers access the product by removing it from the display case. If the case serves an ornamental purpose only, the product can be found on the home shelf. These displays are often used to display higher-end products.
Brands have the option to create unique products by using non-traditional displays. If you sell perfume or lotion, include objects that are representative of the product to create a unique aesthetic that is both attractive and informative for the customer.
Banner stands
Banner stands can be used by brands to advertise a promotion or display their product in a store. Banner stands are mobile and affordable, and they catch the attention of shoppers. Remember that less is better. You don't want to overwhelm shoppers by using too many colors and giving them more information than they are comfortable reading. You can add a message to the banner that points to the location of your product if it isn't located near your product.
Endcap Displays
End caps are displays that are placed in the middle of aisles where the aisle shelves are stacked back-to-back. End caps, which are similar to freestanding displays, allow you place your product in the most relevant places without requiring aisle shelf space. End caps also allow you to place your product in a prominent location that will attract many eyes. Shoppers can easily see your display from any angle without having to go down an aisle.
Best Practices for Point of Purchase Displays
Proper POP display implementation can bring a brand a great return on investment. This includes everything from banner stands to gondolas and display cases. We've put together these key points as a refresher to help you get started with your POP-focused retail execution strategy.
The point of purchase can be anywhere a customer interacts directly with a product in a store; the point at which the actual transaction takes place is the point of sale.
POP displays can be used to create multiple facings for your product and save shoppers from "analysis paralysis".
The location, retailer and audience of the POP display are important factors in deciding on the right display.
There are many POP displays on the market, and not all of them will meet your specific retail execution goals.
Author Bio:
Jennifer Aguirre is a Content Writer/Outreach Specialists for Rich Ltd. , a team of World Class Retail Display Design. RICH LTD. is your one-stop shop for custom and stock retail POP displays and merchandising solutions.