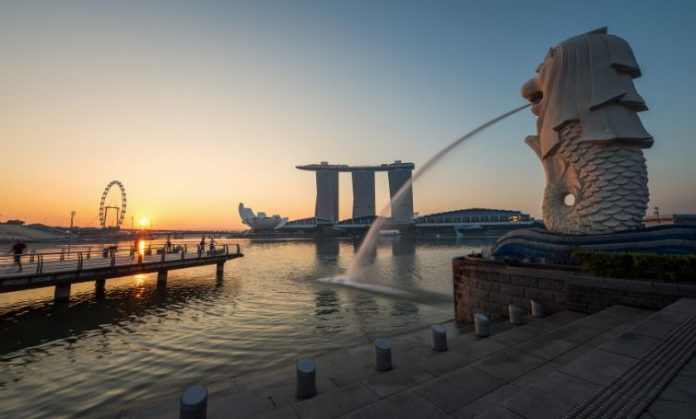 House-hunting in Singapore is an exciting adventure. There are so many districts to live in that are so diverse and unique. Many people choose to live in Singapore because of its staggering infrastructure, impressive work-life balance, and modern amenities.
If you have decided to move to Singapore, the most important thing on your list is to secure the best accommodation you can afford. Singapore consists of 28 districts, each with its distinctive features. This article discusses the best areas worth living in the city. The below five districts are some of the best places to live in and should help you decide easier.
Tiong Bahru (District 3)
Tiong Bahru, located in District 3, is the oldest housing estate in Singapore. This district has the shape of a horseshoe, with its middle being a community center. Tiong Bahru is the complete opposite of busy streets and towering buildings.
This area gives a serene vibe, with trendy cafes, luxury restaurants, small boutiques, and coffee shops. Tiong Bahru is a calmer, quieter area compared to the city center. You can enjoy strolls to the popular wet market to pick up fresh vegetables or sip coffee at one of the many cafes.
This area is favored by ex-pats and families because it is quiet and has a retro charm. This zone offers lower-level living, which is perfect for people who don't want to live in skyscrapers. The apartments here are tasteful with Art Deco styling.
Holland Village (District 10)
Holland Village is another area that makes a great place to live. It is highly popular with foreigners because it is very central. District 10 features suburban streets mixed with nature, large family homes, plenty of apartment blocks and gated communities.
The main attractions near Holland Village are the Botanical Gardens, and just a few minutes distance from the Orchard Road, with its many restaurants, shops, and bars. This district has the unique feature of mixing that relaxing family lifestyle with the big city life. 
Families particularly choose this area because it has one of the best schools and plenty of natural elements. The younger residents call this place Holland V because it comes to life at night with plenty of bars, clubs, and restaurants. You can also go to art galleries or shopping.
Tanjong Pagar (District 2)
While the previous two districts presented a relaxing atmosphere and family-friendly environment, Tanjong Pagar is popular with high-income professionals. It is the place to live if you want to be in the middle of the action.
This area had a proper makeover to keep up with the demands, which gives you many living options. Most condo blocks are in premium locations and have pools, gym facilities, and great views of the city skyline. For young professionals, Tanjong Pagar is very close to the Central Business District, and you can reach it on foot. There are also plenty of restaurants and bars to enjoy a night out.
Tanjong Pagar is famous for its 18th-century shophouses buildings that sustain Singapore's Malay heritage, which makes the city look like a painting. There aren't many shophouses available to live in, but they create a charming effect for this district.
Sentosa (District 4)
Sentosa is famous for its "resort-island" vibe, boasting astonishing beach views, while the homes or condos are situated on the water. This district is a high-end one, and the house prices are steep. If you want to move here and get a mortgage, now it's the best time. If you currently own a property somewhere else in Singapore but would like to move to District 4, you can always refinance to get smart interest rates and save money in the long run. PropertyGuru has mortgage advisers for people looking for a home loan or a refinancing deal. The site also has property listings. 
While it might look like a resort, this district supports community values and gets that neighborhood feel. Sentosa is located the furthest from the city center, so it will be a longer commute if you have business in the center. This district has fantastic public transport, and you can reach the center by tram.
During the touristic season, this place can become quite crowded because of its casinos and international shows at the Festive Theatre. Sentosa has plenty of bars, restaurants, and even an indoor skydiving experience. Other attractions include a Universal Studios theme park, beaches, and golf clubs.
Woodlands (District 25)
The Woodlands is a popular district among Americans because it's close to the Singapore American School. Families prefer to live here because it has a suburban feel and is a great place to raise your kids.
Here you can buy or rent large houses surrounded by nature and all the major amenities. The housing prices are affordable and a great alternative to the city center skyscrapers. The Woodlands has plenty of shopping places, restaurants, and bars to keep you excited.
Overall, Singapore has plenty of options for places where you can live. You can choose rich history zones, family-friendly districts, or the busy life amongst skyscrapers. Ultimately, it all depends on you, your lifestyle, and your preferences.