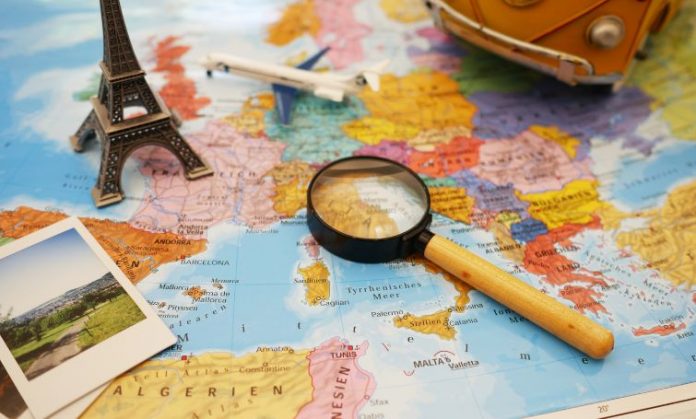 The importance of customer experience in the vacation rental business can only be understood if we know what customer experience is.
What is a customer experience?
A customer experience is the culmination of emotions when he or she comes in touch with your business. This is the reason why customer service should be the priority of any business ethics. A good customer experience can make your vacation rental business successful and give you more leads. On the other hand, bad experiences, especially bad online feedback, warn other potential customers to invest in your vacation rental business. Let's check out in detail why customer experience is really important in the vacation rental business.
How good customer experience helps in building a vacation rental business?
1. Visibility increase
Visibility is the most important factor for the growth of any vacation rental business. This is where the marketing department of the company comes into the picture to make sure that they can spread the word in the targeted place. However, their efforts sometimes give more negative results when the customer's real-life experience did not match the promises made by the firm. In other words, a bad customer experience can negate all the efforts for improving the visibility of the company.
2. Authority strengthens
A good customer experience can give an edge over other companies. Customers have this intense tendency of sharing among themselves. In other words, their experience can spread like wildfire and can build or ruin your reputation in a fraction of a second. Hence to improve authority, every minute hospitality factors should be taken care of.
3. Provides a scope of improvement
Try to be polite and kind with the customers of your vacation rental. Sometimes you might feel that the customer is not arguing rationally. However, remember the adage "Customer is always right". Don't argue or fight. Agree with them and promise to improve if their problem is not valid. Or else try to be better next time with all your heart and soul.
4. Helps build loyalty
Try to increase the number of loyal customers. Never underestimate the value of a loyal customer. One loyal customer can bring ten more loyal clients which in turn can help you grow at a fast rate. The question is "How will you make a loyal customer"? Along with excellent 24/7 service, provide your clients with better discounts, and rooms of their choice. Slowly and gradually you will find these happy customers bringing more potential visitors to your vacation rental.
5. Conversion rate increases
This last reason is the most obvious one. A satisfied customer might become your daily customer. However, you need to make a roadmap to get your desired results. Get into the habit of prediction. This implies you need to estimate what your customers can expect from your service. Be it marketing campaigns or services, try to make a plan according to the possible expectations of the customer. The better your plan and execution, the better the results for your vacation rental business.
How to make your vacation rental business better?
1. Smooth booking- A quick and hassle-free booking process is the first step in pleasing customers. And seamless booking is the best way to achieve it successfully.
2. Use the best Technology – Good technology has played a very important factor in the success of many companies like airbnb, booking.com, TripAdvisor, HolidayKeepers etc. These factors like user experience, page speed and overall experience factors alot  in giving best experience by using the best technology.
3. The First impression is the last impression- No matter how much cleanliness you do afterwards, it does not matter. Keep the room well maintained and clean before the arrival of the guests.
4. Politeness is the key- Be very polite with the customers. Any kind of rudeness and arrogance can tarnish the reputation of your brand. From the staff sitting at the front desk to room service, everyone should be soft-spoken.
5. Amenities – Remember, a customer got attracted to your vacation rental because of the amenities you have promised in the advertisements and website. Hence any flaw in the amenities will put a really bad impression on your part.
6. A token of gift- Leave a small gift in the room a few moments before the checkout process. This will add feathers to your services and please the customer even more.
The top 6 reasons given above will not only enhance your services but also provide the scope of improvement. Read and execute them religiously to get the results that you were longing for.