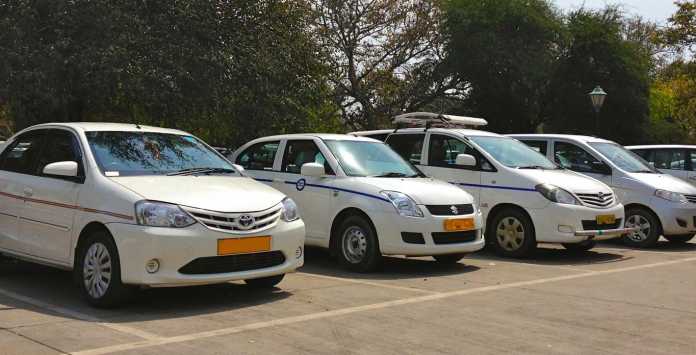 Car rental industry is playing major role in the growth of country's economy. Rapid growth of this industry made this industry as prime contributor of economy growth in recent times. Many car rental companies are coming up with new technologies, new methods, and new cars to cater the needs of frequent and occasional travelers in India.
Check out Indian car rental industry and opportunity in detail here
There are many car rental service providers in the country. Due to rapid growth, foreign companies also showing much interest to provide car rental services to the people of the country. The Indian taxi market is around $9 billion which is Rs 55,000 crore in Indian currency which is equal to a top IT company turnover in India. This market can grow up to $15 billion in coming 5yrs of time. This business is fasting growing business. You can see its rapid growth mostly in the urban areas of the country. Big cities include New Delhi, Mumbai, Kolkatta, Chennai, Hyderabad, Bangalore, Pune and Hyderabad cities.
There are several reasons this business in growing at a rapid phase. Below points explains the reasons.
Incomes: Incomes of people in urban areas are more in comparison to incomes of people who live in rural areas and it's clear that the people who make a good amount of money would always wish to spend life effortlessly. This is the attitude making people to rely on taxis and cabs to travel any distance within city or other cities. People who cannot afford buying a car can hire a car or a cab to travel shopping malls, restaurants, cinema halls, airports, railway stations and bus stations.
Companies: Many companies in the country are getting tied with other companies abroad and this is what makes officers to travel to other countries and when they are about to travel other countries they hire a luxury cab or a luxury car to travel to airports. This luxury cabs and cars are hired to pick and drop clients are airports. To maintain the company status in the market luxury cabs or cars are hired. This helps to increase the brand level of the company.
Comfort: It is a human instinct that everyone wants to live a luxury life. People who cannot afford buying a car wishes to hire a car for entire family to travel on vacation. Comfort is the primary reason middle class income people hiring a car to go on a vacation.
Safety: Every car hired by us is driven by experienced chauffeur this assures our safety to a maximum extent. This is one main reason this business is growing at a rapid phase.
There are several car rental companies which are committed to help people across the country with quality service. Cabs24x7 is one among such car rental companies. This car rental company began its journey with intention to cater the needs of customers by providing them cab round the clock at affordable prices. It started its services in small cities along with bigger cities like Bangalore, New Delhi, Mumbai, and Chennai.
Cabs24x7 is offering outstation cabs from various cities like Bangalore, Chennai, Hyderabad, Mumbai and other major cities in India with various cars to meet the needs of various customers and depending upon users requirement they can hire a cab by choosing the car type, location and duration. It offers car brands like Honda, Tata, Toyota, and Maruthi. Booking a cab on this website is very easy indeed you can do this in three simple steps.
You can hire a cab from their website by just entering your location. You can choose cab from multiple categories. You can choose small car for two and a sedan for four, or SUV for 4 or above. If you need a cab for business purpose then you can get luxury car all this can be done in simple steps. Every cab you hire here comes with affordable price and this is undoubtedly the specialty of this car rental company. Hire a suitable cab and enjoy your ride with great safety.