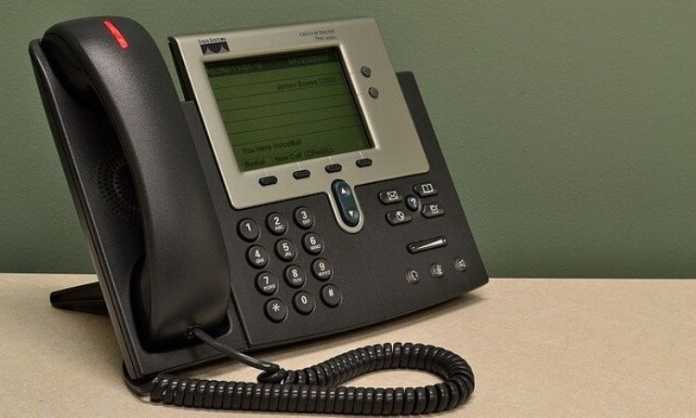 As the name suggests its meaning, the process related to the selling of products and services over the phone refers to as telemarketing. Telemarketing is direct marketing to sell goods and services as here the company calls the customers directly.
The calls which you receive from companies and the person asks you to purchase a specific product or service. 
There are a number of industries which heavily depend on telemarketing to boost up their sales:
Financial services like those of banks

Cable services such as Tata sky

Internet services as that of Airtel, and many more.
Cold calling is the process of calling the new customers and it also means that the company has not sold anything to the customer earlier. Companies have a list of customers to call from and it calls to those customers who have similar interests and who fit the target market.
If you want to start a telemarketing business then you should have patience, determination towards your work, and the ability to talk with your customers through phone. In this business plan sample we will discuss about essential things in detail:-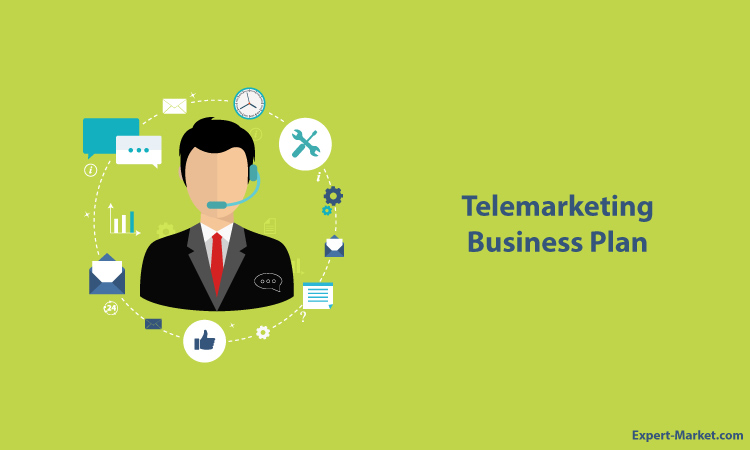 Some

skills

you need to start a telemarketing business are as follows:
You should have a positive attitude.

You should have good knowledge of the goods and services that your company is providing to its customers.

You should also have a good knowledge of the target area.

You must also have excellent communication skills.

You must have the ability to manage your time and must ensure that all the calls are carried out on time.

Good pace, tone, and pitch is required to show that you can easily handle your customers and solve their queries.

You and your employees should also have good listening skills.
If you want to start a telemarketing business then there are some steps which are required to be followed to ensure a profitable telemarketing business:
The type of business you want to start
Before starting your telemarketing business, you must ensure that which type of business you want to start. On the basis of scope, the telemarketing business is classified as follows:
1. Inbound telemarketing:
The telemarketing where the calls are made by the buyers for some help. This is also known as soft-selling. This type of telemarketing is generally used when a buyer is under the decision-making process and is searching for extra data.
2. Outbound telemarketing:
Outbound calls are the calls when you call the customer to sell them the products or offer them some services of your company. This practice is called cold calling. For example Airtel calls its existing customers to introduce new service plans for them to increase its sales.
Both inbound and outbound telemarketing is good when we use them together as the lacks in one are supplemented by the other.
There are two types of telemarketing to start your business which is explained under: 
3. B2B(Business to Business):
The B2B channel is either used to sell the products or services to build the link between two companies. This type of marketing will help you to grow and build trust among the existing and future customers.
For the b2b telemarketing industry, you require some experienced and professional staff members.. Here you have to discuss the solutions for the problems faced by your customers. If you discuss the solutions on a priority basis then this will definitely help you in getting more and more business opportunities. 
4. B2C (Business to Customer):
In Business to Customer telemarketing you have to directly target the end-users or your customers. In this telemarketing you have to deliver the product related services as here you have to deal with the customers or end users directly.Here, the sales of your company depend on the person who is handling all the outbound calls. 
If you choose this industry, this will help you in bringing more clients to your company. In outbound calls you don't have to wait for the calls of your customers, here you have to call them and inform them about the new product or service and encourage them strategically to purchase the product/ service. This industry will also help you to perform well amongst the competitors even if your business is small.
Other than focusing your business on B2B and B2C you can focus on many more sectors like you can focus on the finance sector, insurance sector, mobile phone sectors, etc.
You can start telemarketing business from your home
At the initial stage of your business you can start your telemarketing business from your home only. Its start up costs are generally very less at the initial stage and to start this you are not required to have any office. To start the business, you only require some equipment such as furniture, computers, an internet connection, and telephone.
The requirements to start the business from home are explained as under:
1. You must have access to an internet connection
You must ensure to have good signal strength as it is very essential to start the home-based telemarketing business. The systems of your business should be close to the modem to ensure better signal strength.
2. You must select the right equipment for your business
While selecting the right equipment you must consider all the important things you will need for your business. The phone system and the headsets are very necessarily important for your business in your day to day work. You must also have a computer system to manage all the work and to have all the records of your work.
3. You have to find a quiet place
As you are to start the business from your home then you have to find a place where there is no background noise as it will create a disturbance while you are calling to customers.
There are some benefits to starting your business from home:-
Reduction in cost
As you are starting the business from your home then you are not required to have an office on rent and can easily manage the business from your home. By not investing too much you can test the market's response as it will be your initial stage only.
Human interaction
Here you will have better interaction with the customers and it will help you to know about the needs of customers in a better way as here they can easily express themselves.
Flexible
In the beginning when you want to test the market you can start this as a part-time business also as it will be a home-based business.
The process to get your business registered
Before starting your business, you must get your business registered under the TRAI (Telecom Regulatory Authority of India) to commence your business.
To register your business, you have to visit the website www.nccptrai.gov.in
At the homepage of the website you will find an option of "new telemarketer registration".
Then after that you have to select the type of entity from there.
When you select the type of entity, you will get the application form on your screen and then the form should be filled. Once the form is filled completely you may click on the review tab to check the form you filled. And if you want to change something you can go back and change it unless submitting the form. 
After that username and application number will be displayed and you can take a print of your application form. For new users the fee is Rs 5000 as the registration fees. You can pay the fees online only, by selecting the tab "payment for registration".
After the payment you are required to obtain the "customer acquisition form" (CAF) from your access provider.
As a telemarketer you are required to follow all the orders/ regulations which are issued by TRAI.
Hire staff members
After you got your business registered you have to search for the staff members for your business. As on the initial stage of the business you need only 3-4 professional employees so that they can easily manage the customers and can easily derive the solutions to the problems of your customers.
If they have a good working experience then they will demand more pay, so you can hire those who are having some working experience. But they must know how to talk with different customers and how to deal with the problems faced by them.
Investment required to start a telemarketing business
To start your business, you need a telephone system whether you are operating the business from home or office. As it is an essential part of your business, so you need a system that is capable to handle a wide range of calls easily. At the beginning you need to handle only fewer calls but when the business expands you will need a system to handle very high capacities of calls. 
You can use a landline connection, an electronic private branch exchange as it is the most reliable option. These can connect digitally and will also provide you an improved quality of the call.
After the addition of costs or telephone system you are required to add the costs for:
Headsets:
To not get disturbed you require headsets while making calls to customers. And this helps you to answer the calls very quickly and without getting disturbed.
Employee cost:
If you are hiring the employees for your business then you must add the salary of the employees to calculate the actual cost of investment for your business. The salary of one employee must not exceed Rs 15,000 per month at the initial stage.
Furniture for your business:
You must also buy the furniture for your business, like desks and chairs so that your staff members can easily work. The chairs you purchase for them should be comfortable enough for your employees as they are to sit there for a very long time period.
Internet connection:
To make your signal strength better the internet connection is very important for your business. Check the speed your system needs to provide better results and you must also select the best modem so that you may not face any connectivity issues.
After adding these costs to your business, you have to search for your customers.
Promote your business/search for your customers
Like any other business you are also required to promote your business to get your customers easily. There are a lot many ways to advertise your business. Moreover, many services and tools will help you make the entire process from email search to advertising much more effective.
As you are to start your business so you should go for affordable options which are discussed below:
Many companies hire small-small telemarketers to work for them. So, you can contact different companies and can provide your services to them.

You can even try to provide a free trial to your customers if your pocket or cashflow allows you to do this.

You can promote your business via social media also. As there are many of the social media platforms where you can promote your business but you must select the best suitable or the most relevant platform for your business to promote. Search for your competitors where they are promoting their business and you should also promote your business there only to give a tough competition to your competitors.

Even you can launch your website designed by a professional or you can also do it yourself. At least it should contain your contact information as well as information about your business.
When gradually your business starts growing and the revenue starts increasing you can change your location from your home to a better place with more staff members. When customers like your services then they will help you in expanding your business as they will prefer you over others.