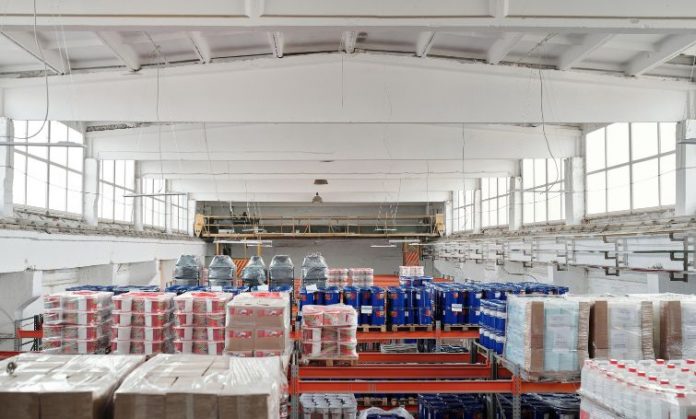 Two challenges must be addressed by businesses. As a result of the "Amazon Effect," consumers have developed a "need-it-now" mentality and an expectation of one- or two-day delivery.
This necessitates the storage of a diverse variety of ready-to-ship items by businesses. Companies are reducing their stock holdings in order to save money. How can we find a happy medium between these diametrically opposed goals?
More companies are realizing that the only way to handle these two issues is to create and maintain an efficient supply chain that is fully transparent from purchase order through delivery.
Connected transport management system (TMS) help increase product availability and reduce inventory costs. It is challenging to achieve complete integration and visibility due to the walled supply chains.
According to the GEODIS study, over two-thirds of respondents feel that their supply chain should be a competitive advantage, yet only 6% have complete insight of their supply chain.
Almost 80% of those polled feel they have little or no knowledge of their supply chain. Organizations must break through supply chain silos to meet tight timelines and complex needs while lowering costs.
Here is where the supply chain visibility software will make a huge difference for the needing company.
What Is Supply Chain Visibility Software
Suppliers, manufacturers, and carriers throughout the supply chain can use logistics supply chain software to track shipments in real time, allowing them to better forecast demand and manage stock levels.
Depending on network complexity, industry, business goals, and budget, supply chain software may have different features.
A supply chain management solution package includes visibility tools. Agistix solution may be integrated with the following supply chain management and planning systems to achieve data transparency in the supply chain.
Different Logistics Problems
A thorough understanding of the whole network is required for the effective supply chain management.
Even the most seasoned employees would struggle to keep track of all of your material assets at any given time, much less manage raw materials and projected supply from both internal and external sources. Even for those that use a combination of technology and manual approaches, it's practically impossible.
Supply chain software development provides logistics professionals with a comprehensive view of the whole supply chain ecosystem, allowing them to make more educated decisions, improve inventory management, and improve forecast accuracy.
You can track the passage of a shipment from point A to point B if you have visibility in the supply chain. Shippers can keep track of their shipments and see what's going on in the background.
Traditional supply chain visibility technologies rely significantly on human engagement.
The shipping logistics software goes beyond simple tracking and tracing to improve total supply chain efficiency.
Due to its capacity to combine real-time tracking with sophisticated supply chain data and analytics, it gives actionable information and recommendations on how to solve problems, speed up delivery times, and save costs.
How Supply Chain Visibility Software Can Solve Logistics Problems
After making an order, customers may obtain real-time updates on the status of their deliveries. Any company should be able to do this.
Because of the hundreds of miles it travels, the number of parties involved, and the number of days it takes to get at its destination, cargo transportation is more complicated than ever before.
A more transparent supply chain is essential to meet growing customer demand. More than 20% of organizations feel visibility is their most difficult supply chain challenge in today's uncertain industry.
Over seven out of ten supply chain executives feel that improving supply chain operations will lead to greater customer service.
Cargo may be traced due to supply chain visibility. Visibility technology, on the other hand, should go beyond simple tracking. Keep the following considerations in mind when selecting logistics software programs for your company:
Who will be in charge of keeping track of the delivery? Basic track and trace is included in most supply chain visibility systems, albeit the method and technology used vary.
ELD monitoring, AI assistants, and tracking programs may all be used to trace the whereabouts of a shipment. Real-time data visibility is provided with ELD tracking.
As previously stated, supply chain visibility software is required to track shipments. This, however, will not be enough to improve supply chain efficiency. Do you have a visibility platform that shows you expected loading dock dwell times in real time so you can plan ahead?
Is this information available to me? To gather the most accurate data, supply chain managers must guarantee that all of their IT systems interact with one another.
The automation of processes and the efficiency of teams are aided by end-to-end supply chain visibility. Cloud-based shipping logistics software is an enticing choice for today's remote workforce.
What other options do you have? Using software that provides supply chain insight, carriers may better integrate and analyze real-time data, evaluate their own performance, and acquire new perspectives on how they ship.
By establishing lane pricing, enhancing on-time performance and delivery (OTP/OTD), and managing facility selection, supply chain visibility systems may assist enhance supply chain strategy.
Consider getting a shipment right now. You've enlisted the help of others to receive products, maybe process them, and store them in your warehouse. No one knows where or when a shipment will arrive if it does not arrive.
There are a number of advantages to providing clients with estimated arrival times (ETAs). It is possible to handle supply chain exceptions smoothly using machine learning and artificial intelligence.
Data on supply chain performance might help carriers and partners improve their collaboration. To determine a carrier's dependability, look at their on-time delivery (OTD), damage rate, insurance status, and other aspects.
With simplicity, have access to solutions for ensuring compliance, enforcing regulations, and monitoring the shipping process.
Logistics is a fast-paced industry that is always evolving. A logistics company's performance depends on its supply chain strategy. Businesses have flourished and survived black swan events like COVID-19 thanks to their efficient supply networks.
Consumers, according to Agistix, were benefited by his company's shipping and supply chain logistics companies. Cloud-based solutions provide businesses more flexibility while also lowering their risk.
In order to restore control in the face of an uncertain future and many external pressures, shippers need supply chain software systems. Shipwell's TMS and supply chain visibility solutions may help businesses enhance inventory management and customer satisfaction.