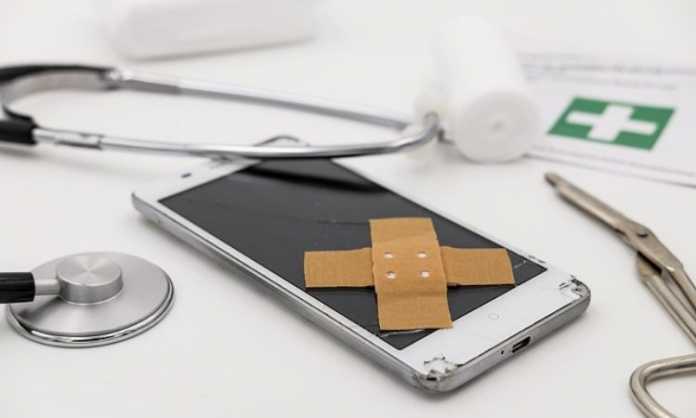 Do you want information on how to start phone repair business and looking for a effective business plan? Do you want to know about capital required and profit margin in this business? Then, this article is for you! I have crafted all the details required to start phone repairing business so that you can start is easily.
Mobile industry is a multi-crores business, so definitely an idea of setting up mobile repair business is very promising for the entrepreneurs. Cherry on the icing – this business requires very less capital and minimum to no experience. In this article we will take you step by step to start your own cell phone repair business.
Different business models
You can start your cell phone repair business in various ways. The two main models that are popular are a storefront and a mobile repair business. We will give the readers a brief idea of both of them.
Storefront –
To start branding your product the storefront is one of the best way, it shows legitimacy and puts trust in the minds of the customers. Of course, the startup cost of opening your own store is larger than that of a mobile repair business. With the storefront, it allows you to keep the entire inventory in a single place and well as allows you to work on multiple devices at the same time. This is ideal for the business owner who should have a lot of capital and is ready to take the risk.
Mobile Business
Business owners who have low capital should prefer going for mobile repair business and should offer convenience to customer. This is good for developing relationships with the customers and great for referrals. The bottom side of the mobile repair business is that only one device can be worked at a time. Lower profit margin is generated but you can have a better control over your schedule.
To choose which one will be right on you will depend on your situation. A person who has never run a business and has limited money to work with, then the mobile repair business is the best.
Amount of Money You Will Need For Phone Repair Business
The startup costs of cell phone repair business are extremely low. Initially you can start with a single cell phone screen and increase your inventory four folds. On the choice of business model you chose, you need to calculate additional costs. We have broken down the cost which may include –
Parts Inventory –
You should make sure that you have enough parts to keep up with the demand of your service. You the basis of your availability, you can start with 10-15 pieces of item you wish to repair. This enables to serve your customers while waiting on more parts to arrive. The cost can range from $100 to 500.
Tools Inventory –
Once you have all the parts you need to repair the phones you have chosen to fix, make sure you select the right tools. You may find out many phone repair kits in the market and each device needs a different type and amount of tools. The basics like screwdrivers, spudgers, adhesive tape, scissors and tweezers is good to start with and the cost is about $50.
To fix a phone this is all you need to have. To start a business you need to be with marketing your business so as to receive customers.
Consider the type of Phones you should repair-
On the basis of the demographic of you area you can choose which phone to repair. iPhones are the easiest phones to start with as they require little experience to fix minimal parts and tools. Android phones control most of the market share of devices on the market. Samsung, HTC and LG are the big three brands for repair and require more equipment and experience to fix. Windows phones receive less amount of business.
We will mention hoe to start on with practicing the repair of each individual device and where resources can be found to fix them. Now try to explore the options of parts and tools cost associated with and see how it suits your business model the best.
Amount of money you can earn (Profit Margin) –
The money you can earn is limited to the availability. The margin of profit of repairing costs to that of costs of parts is extremely high. As stated earlier the money earned from one repair will easily increase your inventory four times. On an average if you charge $80 per repair and in a week you fix 10 devices then you can make revenue of $800 per week. This is a good investment depending on the device you repair and considering the amount of time investing in these 10 devices will take an approximate of five hours. This also comes down to customer visibility and conversion.
Is Cell Phone Repair Business Right? –
The industry of cell phone repair is repetitive environment. Sometimes you may need to repair the same device over and over again without losing patience. This business needs to build credulity over a period of time and till then the sales won't go high enough. You will need to have lot of patience and marketing will have to be a full time job on top of repairs you need to complete. Before starting on your business, recall all the possibilities mentioned above are favorable and will you be able to work in the work style. In case you cannot manage time you will have to start on different business.
Never buy too many phones at once –
Try to purchase one phone at a time and then individually master the repair process. This will help you a lot as if find that this business is not suitable for you then you won't have significant loss. In case you have 3 or 4 phones in your inventory then it is easy to side track once in a particular repair you get struck. Never try to give up and try to research if you are having issues with a particular repair.
Repair Old phones for friends and family –
The older phones of your friends and family or old broken devices can be repaired at free of cost. This will enable you to work on a free device and also to gain experience in the whole process. But before doing so, ensure that the person whose mobile you are working on should not be upset with the things in case something goes wrong.
Try to Pretest Everything –
Before starting to repair pretest everything which includes all of the buttons on a phone, testing to make sure that the microphone, speakerphone, headphone jack, ear speaker and charging port work. Things to include are whether or not a phone can read a SIM card or make a call. Proximity sensor of the phone should be kept in concern. This is what locks the phone when it is placed to your ear to make a phone call. All make sure of things like WiFi and Bluetooth work.
Conclusion –
By carefully reading the above you can easily start your own cell phone repair business. After you purchase your first practice phone, it is time to start business. Remember that before you start your business you should have the right parts and equipment to begin the repair.