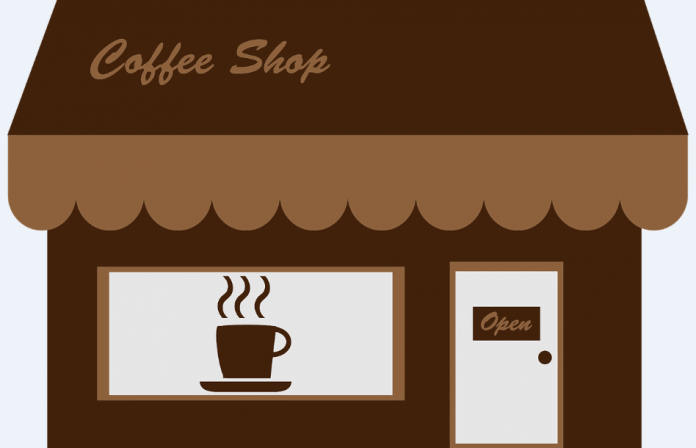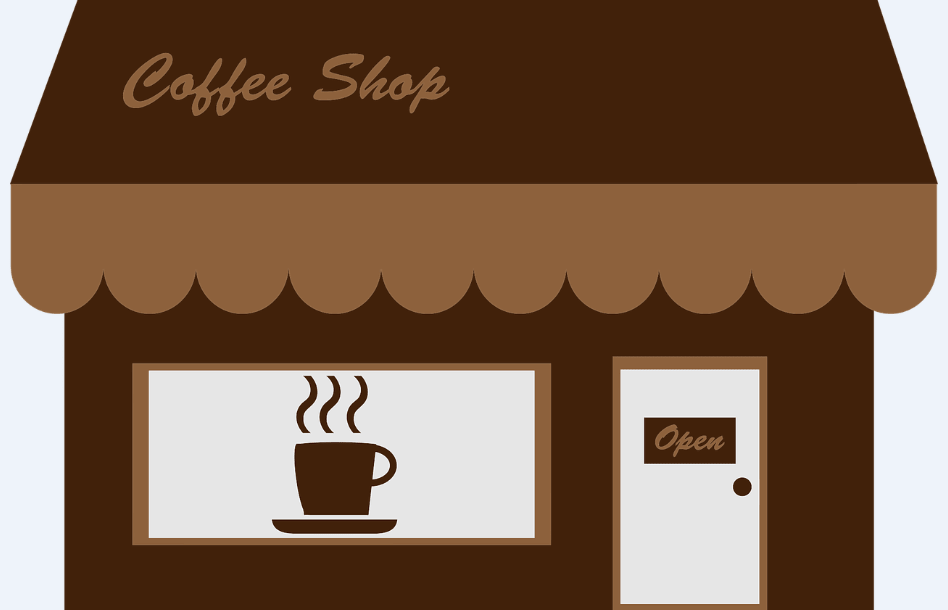 According to Statista, U.S coffee shops industry has crossed 28 billion dollar revenue with estimation of around 52000 coffee shops. This is very nice figure and from this we can say that the coffee shop industry has some huge potential. It is clear that investing money in starting a coffee shop business can be profitable. Before getting into this business, you need to understand and follow the business plan according to your budget i.e start with small and then grow bigger!
Here, we will discuss about starting a small coffee shop business in your locality and attracting customers towards your shop. We will discuss various factor which you have to consider in order to gain customer loyalty.
This is one of the most evergreen business because Coffee is most liked and most consumed drink in the world. Almost every adult have the habit of drinking coffee. Coffee gives the person a relief after a hectic schedule. Coffee can be consumed any time of the day. Even it is available round the clock in some places. We cannot deny the fact that coffee selling is most famous small business in the world. We see coffee stall in every corner of the street. Investment in this business can be really profitable.
Let's have discuss about various important points which you have to keep in mind before opening a small coffee stall business in your city.
Tips on selection of location for your coffee shop
Location matters a lot; this defines your investment too. Location near to crowded streets where women shoppers, university students, business people gathering is the most desired location for this business. You can open an install near theaters, shopping malls, near offices, vegetable market, and fruit markets. Imagine a coffee shop in crowded place with high influx of customers, this will be like a dream come true business! Also, most important thing is that you have to pay attention to surrounding coffee shops near your desired locality. Check how much customers they get every day, this will give you a rough idea and estimation of your customer.
Check the competiton in that area and try to figure out on how to beat your competitor. It is advisable that you should open your coffee shop in a location where competition is low. Because, if your initial budget is low then you will find it difficult to fight the competition in high competitive place. Keep in mind that most competitive place is more expensive and you have to setup your shop following the trend which would be expensive. If you are about to meet huge demand then you should hire space which can help you to meet any number of consumers. Here you need to set up your coffee business with extra expenses. Roam around your city and find out a place which is best suited for coffee shop business. Find out the space rental and decide according to your budget.
Coffee Shop Equipments
The next important step in this business is to purchase coffee shop equipments. The reason why I am saying that it important step because the selection right equipment will help you in preparation of delicious and high-quality coffee that will wow your customers and most importantly it will keep them coming back for more again and again.
Below are the list of equipments that you will need to start a coffee shop:-
Espresso machine – An espresso machine brews coffee by forcing pressurized water near boiling point through a "puck" of ground coffee and a filter in order to produce a thick, concentrated coffee called espresso.
Coffee Grinder
Coffee Maker
Several Hot Flasks
Coffee Filter
Coffee Cups
Dishwasher
A register to maintain the records
Debit/Credit card machine for payments
You can even use disposable coffee cups which are eco-friendly too. If you serve coffee in glass made cups then you have to put up with extra expenses of hiring a staff who can clean up the cups.
Coffee Stall (Depends on location of your coffee shop)
Depending upon the location you need to buy a coffee stall made with steel. This is like mobile coffee stall. This is generally installed in public places where you have less space. A small amount of money is needed to buy this steel made stall. This kind of coffee stall is meant to serve a limited number of tea consumers. This is the matter of the small amount of capital.
You need to buy material like coffee making powder, milk powder if not milk, coffee cups, kettle and a hot flask where you can store coffee in for long period of time which will help you can serve the same to consumer instantly.
Quality Matters a Lot
Should always maintain quality in a drop of the coffee you serve this is how you can expect returning customers. No matter how the demand for your coffee is you should never offer a coffee that is made with cheap material. Even though you have less number of consumers for the coffee you prepare you should never prepare cheap quality coffee. Your business will catch up one day.
Find a Supplier
Find a supplier for frequently needed materials for your coffee. Prepare a list of required material on daily basis. You need to make a research to understand the place from where to get the materials for your business.
Every business needs innovative ideas and creative ideas to survive in the market. You should never underestimate the kind of competition you need to face in coffee shop business. Your time to time innovative ideas can keep you to grow strong in this business; it means you can improve your sales without having to worry about the competition from your competitors. Follow the perfect business plan and no doubt this business will one day take you highest levels in your life.