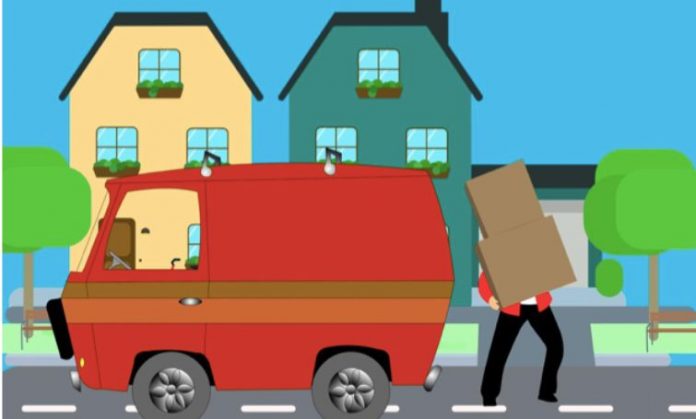 As a small business owner, you're undoubtedly well aware of how costly shipping rates can be. When you're just getting your new eCommerce venture off the ground, paying for various small business shipping choices might be a substantial expense. This is particularly true when meeting the expectations of current customers who have become used to speedy (and free) delivery from eCommerce giants like Amazon.
According to The National Retail Federation (NRF) research, "75 percent of shoppers questioned anticipate delivery to be free even on purchases under $50." Moreover, many customers anticipate their orders to arrive quickly. According to RetailWire, "free two-day delivery, which many consider being the standard of online buying, was significant to 79.3 percent of those polled."
Providing fast and affordable shipping is critical to earning and retaining clients. Nonetheless, this might have a significant impact on your earnings. Therefore, how can you meet your consumers' expectations while keeping your prices low?
Shipping strategies
Free Shipping
Every online shop strives for free delivery. Nevertheless, free delivery is never really free. No wise retailer will allow free delivery to force them into the red. When a shop advertises free delivery, it typically refers to one of two things.
First, the company has chosen to endure a short-term hit in the hopes of attracting enough customers to sustain the company when the offer expires. Second, by incorporating the cost in the total price of the goods, the business indirectly passes the expense on to the client.
To determine if free shipping is a realistic strategy for you, calculate your sales volume (which may be used to negotiate attractive discounts with carriers), profit margins, rival pricing, and the minimum purchase that will enable you to provide free delivery sustainably.
Fixed-rate shipping
Free delivery is typically impracticable and unsustainable unless you are Amazon and have an incredibly successful subsidiary like Amazon Web Services. If you choose a flat-rate shipping strategy, you will specify a preset fee for all items regardless of weight, size, or location.
The obvious benefit of this method is predictability. Your consumers will know precisely how much it will cost them from the start. The drawback is that your freight charges may not always be covered. It's especially risky for foreign orders when taxes, tariffs, surcharges, and other landing expenses are more difficult to manage.
The foreign landing charges are invoiced after delivery, implying that the unexpected costs incurred by the client eventually undermine the concept of the fixed shipping price. Nonetheless, implementing or incorporating a reliable shipping calculator on your website that displays predicted international shipping prices through FedEx, UPS, DHL, and USPS might give some consistency.
Calculated rate Shipping
The calculated rate indicates that you calculate the precise cost and then pass it on to your client in its totality. The advantage is that you have no control over the cost of shipping. Everything is firmly on the buyer's shoulders.
You may also provide your consumers with numerous delivery alternatives so they can select what is most convenient for them. For example, if there are 2-day and 7-day shipping alternatives, customers might pay less for a longer delivery date.
The disadvantage is that many potential consumers will be put off if the delivery cost surpasses their expectations. Another significant constraint is the difficulty of integrating real-time carrier rates shipping software into your site that accounts for all critical criteria, such as weight, size, and destination address.
Factors that will determine your shipping rates
Origin or Destination
One or more modes of transportation will be used to move your goods from point A to point B. These costs are associated with moving goods by truck, air, or sea. The pricing will vary depending on your carrier. Yet, most carriers will establish shipping zones that will impact how much one pays. Unlike a completely mileage-based pricing model, this makes delivery prices simpler to comprehend.
Carriers have established eight zones for domestic shipment in the United States. The zone names are not predetermined. Instead, it is determined by the origin address designated as Zone 1. The following zones will be categorized according to their distance from the package's origin. The greater the distance between zones, the higher the shipping costs.
Dimensional Weight
Carriers will charge you for your shipping depending on the weight or dimensional weight of the item. Weight-based pricing is simple: the heavier the box, the greater the delivery cost. The box's length, height, and weight determine the dimensional weight price. It recognizes that, although the package is light, it will likely take up a significant amount of truck floor and wall space.
This is why, as a store, you should carefully choose your packing boxes. You may save money on packing materials and transportation by finding the smallest acceptable packaging material for your products.
Speed
The faster you need your goods, the more costly delivery will be. One continual source of concern for small and medium-sized eCommerce enterprises is speed. This is mainly due to the high delivery charges imposed by Amazon. Consumers used to Amazon's ever-increasingly fast delivery will expect a comparable quality from smaller retailers.
Customers demand 2-day delivery, but 3-4 days is considered acceptable. The ongoing effort to stay up with Amazon's low price and speed means that even if an online store's sales improve, the cost of delivery may eat into the gain in profit.
Packing Supplies
The cost of packing materials is added to the total cost of shipment. Retailers spend slightly under 10% on the packaging compared to the goods' price. Several retailers make the error of buying bigger boxes under the guise of receiving a bulk packaging discount and having something that can accommodate most of their items. If you choose a carrier that charges by dimensional weight, this is an unnecessary expense.
Yet, your package selection must go beyond size. Quality is also essential. Low-quality packaging materials increase the possibility of product damage and, as a result, product returns. You lose money due to delivery expenses, a missed transaction, and a damaged reputation that limits future purchases.
Distribution and Warehousing Center
Shipping does not always refer to the transportation of your merchandise. Other expenses are inextricably linked to shipping. Preparation is necessary before loading the order into an outgoing truck, ship, or aircraft.Assembling boxes, adding stuffing materials and dividers, and sealing and packing cartons are all time-consuming warehouse activities. Even if you plan to employ robots and other mechanical equipment, the expense of purchasing and maintaining such gear will ultimately impact your total shipping costs. You may want to consider partnering with an order fulfillment company like firstmile.com so you can focus on more important matters and put more time in growing your e-commerce business.