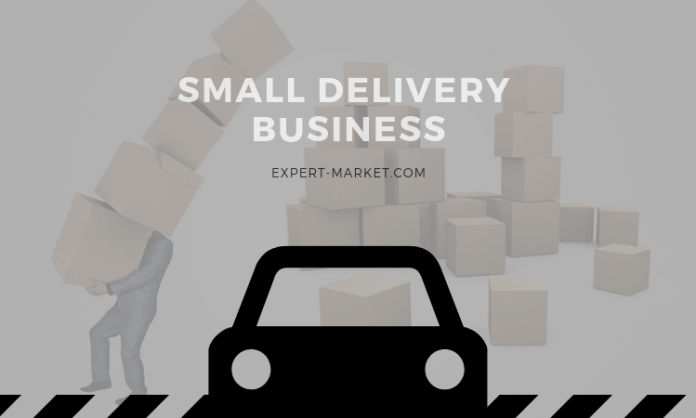 Running a small delivery business can be very profitable. Here's how to do it in 5 simple steps.
Get Licenses and Permits
In some areas, it is required that delivery businesses register themselves and get the right permits. Even if you don't understand why you need to do this, you should follow the regulations. If you do need to get some kind of license but fail to do so, the local authority could shut your business down.
It's all about staying safe and making sure that you play by the rules. This is the only sensible way to run a delivery business if you want to stay out of trouble and in business.
Hire Staff
The next thing to do is hire the right staff for your business. This is something that will take a little time to get right, and I wouldn't recommend rushing the process. It's something that you will regret later on if you do.
Read more:-
Most delivery companies hire two main types of employees. The first is warehouse employees. These are the people in charge of keeping the storage facility running smoothly and loading the vehicles.
And then there is the drivers who will be carrying out the deliveries. It's important to check that they are qualified to drive the kinds of vehicles that you are using.
Get Insured
Getting the right insurance in place for your company is a big deal too. If you are not insured, then you have a problem. First of all, make sure that your vans or cars are all insured. It is a legal requirement for all cars on the road to have insurance.
So, if your vehicles are not insured, then you will be breaking the law, and that's not a good way to start your new business. You should also consider liability insurance. This is important because you will be handling other people's goods, so you need to be insured.
Buy the Right Equipment
You will need to have the right equipment in place if you want to make a success of your business. There are lots of different types of technology that can be used in the workplace. For example, the warehouse will need to have its inventory managed on a computer system. And forklift trucks might be needed to move and load large items.
Read more:
Most warehouses also need scales for weight items before they are loaded onto a vehicle. And, of course, you will need the actual vehicles themselves.
Find Your First Clients
Finding your first clients is never easy. When you have no track record, it's a big deal for a business to trust you. If you are dealing in the delivery of products for businesses, it's best to start small. And to entice those first few clients, you should set your prices pretty low.
This will help to persuade them that it is worth taking a gamble on you, even if they're not sure. And then, once you have those clients, you can prove that you're able to do the job properly. That will be your launch pad for future success.