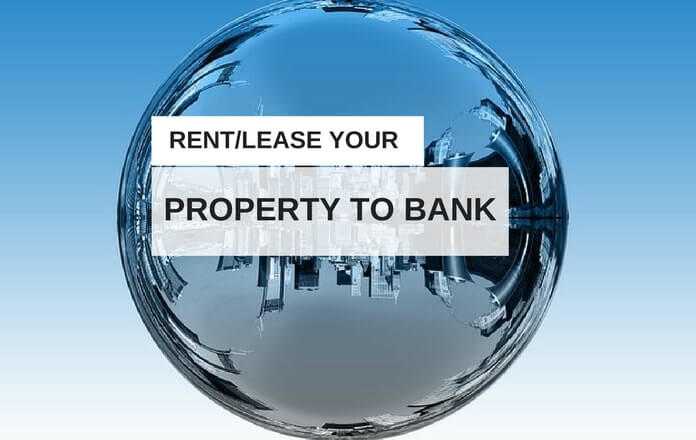 If you are hailing from India with a large vacant space that is of no use to you, you may lease or rent your property to a bank for earning a decent monthly rental income that would support your family. For this you will have to look for the local classifieds to find out whether the bank is interested in opening a branch in your area.
But, it also involves a lot of hassles which you should be aware of, especially if you have no experience in dealing with this matter. With a professional assistance, however, renting out your vacant area to the bank and securing the monthly income would be a breeze.
Look for the ads posted by prospective banks
Generally, any bank that is in need of a vacant space for opening a new branch would release an advertisement and tender demarcating its requirements for the ATM or branch.
If you are looking to rent out your property to bank, you can also check the official websites of different banks and if you find that there are no such ads, you will have to research on the market to find out which banks lack sufficient number of branches and whether there is any branch within 1 or 2 kilometre radius of your area. If not, then you may approach the bank manager and convince him to roll out a bank branch in your locale.
You may also post classified ads in popular online real estate sites for free as well as the daily newspapers in exchange of a small charge. Make sure you include details like your address, contact number, email id and all other ways of contacting you along with other specifications such as the total area of space available, which floor is it located, whether it has a parking facility, address of the area with the nearest landmark, how much are you expecting from renting out the space and for how many years you want to rent or lease out the space.
The bank would then scrutinize your offer and determine whether it is feasible to accept it and take the available area on rent or lease. If your offer appears eligible to them, they would arrange for a personal interview with you and settle the deal with some negotiations and compromises.
If you feel that you don't have a large space where you may allow a bank to open their branch, there is nothing to worry about. You may rent out a space as small as 100 square feet where the bank can establish their new ATM centre.
But generally, space available in the ground floor is accepted as an ATM cabin. However, you can write a letter to the estate section of the zonal branch manager to know if your area is eligible to be leased or rented.
Research on the rules and regulations that applies to renting out the space to bank
It is very important to understand that the regulations which applies to residential property is quite different from what applies to commercial area. And a bank is a commercial institution which has a distinct set of agreement where you will have to detail all the points that your tenant has to fill up while taking the space on lease or rent.
In most cases, banks take up a lease for 5 years at a stretch which can be renewed again. There are different factors that have to be brought into notice of the bank. So, it is crucial to mention them all in your rental agreement so that you don't have to face any unpleasant surprises in near future.
Professional real estate consultants would be able to help you in dealing on this matter in exchange of a small fee. While there are no downsides of renting or leasing out the area to the bank, you can enjoy greater benefits by being informed about necessary components and minute details.