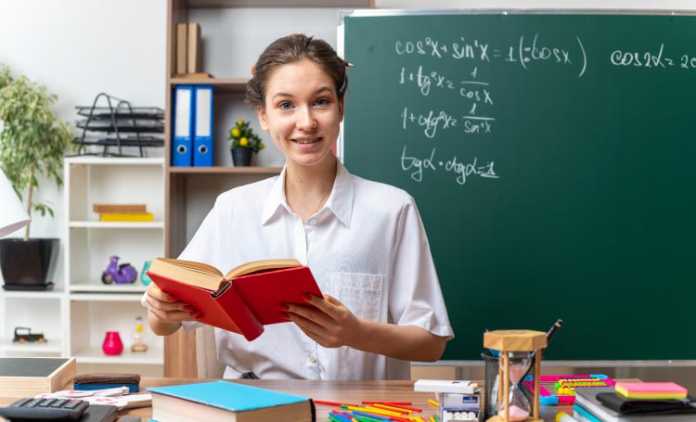 Maths olympiad is the best choice for all maths enthusiasts out there. Class 10 maths olympiad exam prepares students for competitive exams like JEE and NEET. It acts as a gateway for those who want to choose IIT as their option for a career. It is always better to take part in the maths olympiad as it establishes a strong foundation in maths its core portions. The main aim of the exam is to test the analytical thinking ability and computational skills of the students.
Students can develop a piece of good basic subject knowledge. And it is very advantageous to even perform well in academic level exams. But sometimes students become anxious and tense as they don't know how to manage academics along with maths olympiad exams. So they often make mistakes while preparing for exams. It is not much difficult to qualify for the maths olympiad if one studies concepts by heart and understands concepts in depth.
Maths is considered a difficult subject but maths is one of the easier subjects to study if it is comprehended in the right manner by avoiding silly mistakes. While preparing for olympiad maths you have to be aware of the mistakes that you often make. common mistakes that students often make while preparing for the maths olympiad are discussed here.
Starting at the last minute:
Some students wait until 2-3 weeks before the exams to start studying. This practice is really not healthy as students are loaded with the pressure of the entire syllabus which must be completed in such a short time. It will generate panic and also affect your ability to learn. So it is advised to start learning as early as possible. One completes the entire syllabus within the exam and will get more time to revise.
Procrastinating:
Stop procrastinating, make a studying schedule and get yourself to study. Begin with easy portions. Then proceed to complicated portions. Study daily short portions. Don't spend too much time on the same portions. Learn to prioritize your to-do list.
Rushing:
Don't rush, understand the syllabus well and give each topic enough time to comprehend. Divide portions according to difficulty level, then start learning from the easy portions. Solve the problems slowly so that you don't make silly mistakes.
Stress:
Stop stressing over and solve the questions carefully. If you mess up don't panic it might be a silly mistake just go through the steps again carefully. have some patience and analyze each question, understand it, recall everything related to that portion, then solve the problem. It's okay even if you are a slow learner.
Not updated with the syllabus and exam pattern properly:
The first thing that after applying for the class 8 maths olympiad exam is to thoroughly know about its syllabus and the exam pattern. Knowing the syllabus beforehand helps the students to plan their strategy and also tells them what they have to study exactly. Knowing the paper pattern gives students a clear picture regarding the marks and weightage of each section.
It will help them to know how much time must be given to each of the questions. If any student is unaware of these two main aspects, it can be really difficult for one to crack the exam.
Memorization Strategies:
Since the maths olympiad is not like their regular academic examinations, where they can score marks by memorizing notes. But that is not enough for the olympiad exams. It tests the reasoning ability. Students should focus more on understanding the basic concepts well. Questions will be more technical.
Mind calculating:
It can cause silly mistakes and you might get your final answer wrong. It's always better to do calculations on paper.
Not practising previous year papers:
Students often attend exams just by learning some concepts but not practising and solving previous year and sample papers. It is very crucial to practice as many sample papers when it comes to exam preparation as they help the students in analyzing themselves and knowing their weaknesses and strong points.
To get more familiar with questions and patterns, practice and solve as many questions as possible. Many sample papers and previous papers are available on the internet, students can refer to SOF IMO Previous Year Question Papers.
Units:
Always remember to recheck that all the units match up and everything cancels out properly.
Time:
Managing time is important, try not to spend too much time on a single question. Failing to plan time can affect whole preparation. Plan wisely and utilize time effectively. Playing computer games at night is highly not recommended during exam times. It not only drains sleep but also memory power and time.
Depending on others:
Students often depend on elders for everything. Relying on their teachers to prepare them. Many students assume that they will be prepared for the test as long as they attend class, attend the teachers' exam review sessions, and look over the study guides teachers have provided. but that's not true. Students will have to explore themselves deep into the subject, only then they can understand any concepts better.
Though they get notes from teachers, they will have to prepare their notes for better understanding and to memorize. it is your responsibility for ensuring that they truly understand the material. Teachers guide and show the journey to success. But students will have to negotiate a path on their own to reach that goal of scoring good marks in exams. But you have to study all of them on your own. In the end, it's in students' hands to succeed in exams.
Self-doubt:
Stop doubting and just listen to yourself and implement what you feel is correct. Compete and challenge yourself. Take an oath to perform better and better after solving one question paper a day.
Distractions:
Students needed only small reasons to get distracted from studying. They should avoid watching tv or playing with phones, computer games for a long time. Focus more on the subject, then only one can score good marks in the exam. Sometimes students feel like they can multitask. But it's very difficult to balance everything. They won't be able to concentrate if they do so. Study one topic at a time, then slowly proceed to another.