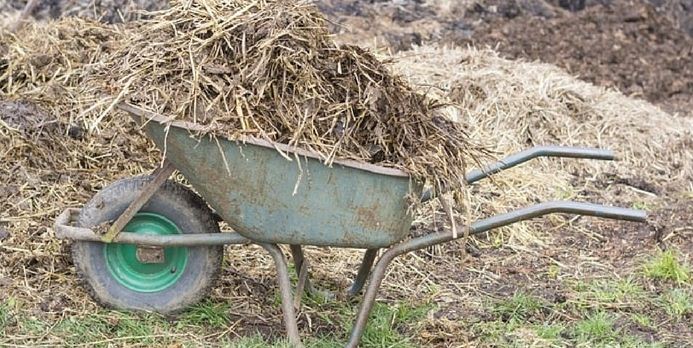 Farm waste is basically known as organic waste that is generated during the process of farming through various means. These farm wastes are generated in a very large amount. Farm waste includes stubble generated from paddy crops, dry leaves, small woods, rice straw, cow dung, rotten agriculture produce, etc. These waste in most cases are left on the field or at a small dumping ground unutilized. These waste if used wisely can give a decent amount of return to the farm owners and can also help in reducing waste by proper utilization.
Also Read : Most Profitable Agriculture Business Ideas To Start
Farm waste comprises of huge amount in India and as a majority of land in India is used for agriculture purpose. During the month of November and December a huge amount of stubble is generated from the paddy crops which is also a form of farm waste. These stubbles in normal cases are burned because the farmers don't have any choice. The burning of huge amount of stubble causes huge pollution and in result whole of North India suffers due to toxic smog. By utilizing the stubble and other such farm waste one can reduce not only the waste or pollution but one can also earn a decent amount of money from it.
Farm waste recycling
The best way to utilize these farm waste is to recycle it. Since maximum farm waste are biodegradable waste that can easily be decomposed, the cost of recycling won't be high. In India where farmers are living a life of distress it is very necessary to provide them additional source of income so that it can benefit them. What can be better than using the farm waste to earn decent return without doing much? There is a huge scope in this business of farm waste recycling given some support from the government authorities and a little amount of investment.
Farm waste recycling business plan
As usual every recycling business requires a brief plan to achieve the required goal. Similarly in case of farm waste recycling a comprehensive plan is required based on which one must take steps. The basic aim of the farm waste recycling business is to utilize the farm waste in the best possible way to gain the best return possible. This isn't tough in present day with the rise of technology and advanced methods. In a farm waste recycling business the first question that comes in your mind is what can be recycled?
What type of farm waste can be recycled?
Farm waste that are of organic nature can be recycled. There are different types of farm waste as mentioned below:
Straw Waste: Straw is the middle structure of a crop grown in the field. This crop can be anything from rice, wheat, mustard, lentils, chickpea, etc.
Stubble: Stubble is generated during the extraction of paddy crops like rice. These stubbles are generated in huge quantity that can be easily recycled.
Dry Leaves: Dry leaves are waste generated from trees like Banyan, mango and sal leaves.
Food Waste: Crops that are left unutilized due to pest, rot, lower quality, fungus, etc. can also be utilized for recycling. Sugarcane bagasse are also a good source through which paper can be made.
Cow Dung: Most of the farmers in India do have cows and bulls that are used for milk and plough the field. These animals produce a decent amount of waste in the form cow dung that can also be utilized.
Requirements in farm waste recycling:
There are various aspects of farm waste recycling and based on different aspects farm wastes are recycled. For example, to recycle the leaves of trees like banyan, one can use them to make plates from leaves that are heavily utilized in India. Similarly one can utilize cow dung to make cow dung cake and biogas. Therefore for all types of recycling methods requirements vary. The requirement is not much especially in normal farm waste recycling but in case of biogas production.
Before we go to the requirements we need to first understand how these wastes will be recycled. Here is a brief explanation.
How to recycle different farm wastes?
Recycling Leaves: Dry leaves of banyan and sal tree can be recycled by making plates. There is nothing much to do in this. Just collect dry leaves from the ground, make it dry in the sun for 1-2 days, clean it proper, if necessary apply some chemical to avoid bacteria, place it properly one by one to form a round shaped plate and fix the leaves with small wooden pins. That's it! Your leaf plate is ready. You can also sell leaves of banana as there is huge utilization of it in south India.
Recycling Stubble: Stubble can be reused in many ways. The first usage is making bedding material for cattle from the stubble. A bedding material is like a bed where stubble is spread to form a comfortable bed so that cattle like cow can rest in cold climate. The other usage is using stubble to grow mushrooms. For this you need to create a situation where mushrooms can be grown, a little moisture with humid weather is best to grow mushrooms that can be sold at good prices. Stubbles in large capacity can be sold to bio-thermal plants where electricity can be produced.
Recycling Straw Waste: Straw waste of seasonal crops like wheat, rice, mustard, etc. can be used to produce biomass. Biomass is basically creating energy by burning organic, agricultural and wood items. This can also be a successful medium to recycle straws and get good return by selling electricity.
Food Waste: Food waste can be used in creating biogas. Biogas is made by decomposition of organic matter in an anaerobic condition where there is lack of oxygen. Biogas can be used in rural areas as a source of energy to cook food in place of LPG. One can sell biogas and earn a decent amount of profit. Vermicomposting is also a method of recycling food waste using worms who in a period of time decompose the food waste by creating fertile manure also known as organic manure that can be used in agriculture with huge benefits.
Sugarcane bagasse can be recycled and can be used to manufacture paper. In present days there is a huge utilization of bagasse instead of wood in order to save trees. Manufacturing paper from bagasse will be a successful business option.
Cow Dung: Cow dung can simply be used in producing biogas. Biogas is made by decomposition of organic matter in an anaerobic condition where there is lack of oxygen. Biogas plant can easily be installed and by extracting the biogas one can sold it for domestic usage. It is also a profitable medium of earning money.
Now if you have understood how different types of farm waste can be reused and recycled for a profitable business then you need to know how you will start the recycling business.
How to start the recycling business?
You need to decide what kind of farm waste you can recycle. From above choices you can choose anyone or multiple options. It solely depends on how you manage different types of recycling business. Starting with dry leaves recycling, there is nothing much you need to do in this business. Just you need to collect sufficient amount of leaves. Leaves are sold in either counts or in kg. You can team up with leaf pickers who collect such leaves from all around. You don't require any machine or in general but in case you have huge demand then there are machines who make such plates. Buy it as it costs not more than few thousand rupees.
Biomass plant to generate electricity:
For a biomass power plant to operate you need a decent amount of land. The next thing you will need is basic amenities like water supply, stable power connection, transport system, road and drainage system to dispose remaining waste. Next is the stubble or straw through which you will create energy. Equipment include huge containers, chimney, boiler to create steam, turbine, biomass plant, etc. Apart from this you need few experts to run your plant along with supporting staffs and labor.
Biogas plant:
Biogas plant in comparison to biomass plant is relatively smaller and cheaper business plan. You just need a huge underground tank where you will keep all the waste for decomposition for a period of time where constant supply of water is required. One needs to care that there should be no oxygen supply to the chamber as the process in anaerobic. There should be a pipe through which the biogas will get collected in a container. Using compressor biogas can be converted to the liquid form.
Investment required for recycling farm waste:
Manufacturing leaf plates, growing mushrooms, making cow dung cake and making organic manure requires almost no expense. Purchasing a plate maker can cost few thousands although but they require minimal investment. On the other hand manufacturing biogas requires a decent amount of investment. You require a decent space where you will install your biogas plant. For this your investment will be around Rs 50, 000 to Rs 10 lakhs. It will depend on what level you are making biogas. If the scale is high then the investment too will be high.
Manufacturing paper from bagasse requires investment similar to a paper manufacturing plant. Adding up the cost of bagasse collection, manufacturing plant, utilities, machines, equipment, manpower, packaging and transportation will cost around Rs 5 to Rs 20 lakhs. The most costly recycling business is of biomass plant through which electricity will be created. You need to have a land area of 10 acres to 100 acres depending on your affordability. Then you need to have proper infrastructure, equipment, machine, amenities, utilities, manpower, expertize, waste product, market to sell electricity. This business will cost you around Rs 50 lakhs to Rs 5 crores in minimum.
Arranging capital for recycling business:
India has many banks that give loan for setting up such kinds of businesses. If your contact is good then you can even get government land on lease for starting your business. Banks like IRDA are specially assigned the job of providing loan for biomass plant and other farm related loans. You can also do sharing where many people can contribute their capital. The other businesses are not that costly and can be managed by taking small loans under Mudra Scheme.
Return on Investment:
Your return on investment will depend on the investment made, time consumed, production quantity and quality, market, and expertize utilized. One can expect an immediate return of few thousand rupees in the leaf plate business whereas selling 1 ton organic manure will earn you Rs 6000. If you sell around 100 tons of organic waste per year then you can easily earn Rs 6 lakhs. Growing mushroom also has great returns. A kg of mushroom costs around Rs 50 to 100. So if you sell 1000 to 2000 kg of mushroom per year then you will earn around Rs 75000 to Rs 1.5 lakhs.
Biomass plant and biogas plant give returns in variation depending upon market strategy but if worked hard for few years then you can get decent return.
Source – Handling of agriculture waste – SASWATI BOSE