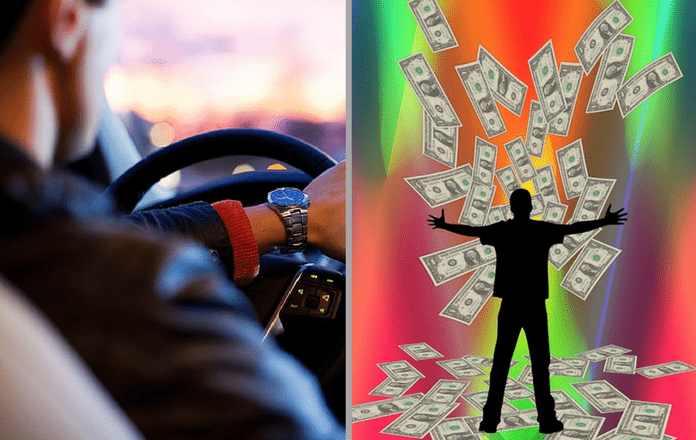 Business opportunity with OLA cabs: It's raining money
Choosing to work with OLA
One fine evening while walking down the flights of stairs of your friend's place, you get a call from your driver, "I won't be able to reach you today, my son is not well. Can you please manage somehow?" You are quite tensed to hear this and you ask him to be there by his son and assure that you will "manage somehow." But deep within your mind, you are tired and stressed and you are really worried about how you will reach home in this busy office hour. Then, all of a sudden, you bring back to your mind those blurry images of big OLA hoardings and billboards and you are provoked to try them right away. You download the app, and a top notch OLA car driven by a trained driver comes to your rescue and you reach home safely.
But this incident has left you in deep thoughts. You are intrigued by this idea and now you are contemplating if you can attach your private car to OLA and earn some moneyevery month. If you are serious about your thoughts and willing to transform them into reality, then you have landed the ideal place. Here is a complete guide for you to attach your car with OLA and share profits with this online cab enterprise.
Wide range of OLA services to hit the road
Headquartered in Bangalore, OLA that had hit the roads on 3rd December 2010 has today become a household name in India with its annual turnover touching 418.25 crore INR in 2014-2015 financial year. It secures an average of over 150,000 bookings in a span of a single day and rules over 80 percent of India's taxi market shares. So OLA has been growing and developing at a record pace and it has now generated myriad services in the form of OLA Corporate, OLA Café, OLA Money, OLA Shuttle, OLA Micro, OLA Store and this April witnesses OLA to launch an e-rickshaw which is first of its kind where commuters can book their rides around the Delhi-NCR area. This June, OLA has announced of adding further varieties in their services in the form of Rental and Outstation and both of them definitely advances OLA's path of evolution.
Business opportunity with OLA cabs
If you are willing to attach your private car with OLA then you will have to approach them and decide whether you will hire a driver or drive your car yourself. You would have to bear the costs of driver and fuel and other expenses you face on roads and therefore, it's wise to save some penny by driving your car yourself. Plus, you may not think it safe enough to leave your priced car with a strange driver day in and out. So, driving your car on your own is the best means of saving money and keeping your car safe while you earn through it.
Requisites of attaching your car with OLA
There is hardly anything that's as simple as registering your car with OLA and there is a dedicated team of professionals to help you in this regard. You need to have a government certified ID proof like Voter ID or AADHAR card, PAN card, a bank account, registration certificate, commercial badge driving license, permit and insurance papers.
Since the tax scheme varies between a commercial and a private vehicle, you will need to register the car as a commercial one and apply for commercial license and in case you choose to hire a driver, make sure he is the owner of validated commercial license. You would just have to pay a basic 20 percent commission and you can expose yourself to the highest earnings and incentives for your chosen OLA cab scheme.
Incentive of OLA cab for the car owners or drivers
As of September 2016, the period between 12 to 2 at night and 2 pm to 12 pm are regarded as peak timings and you can earn huge incentives while dropping commuters to their destination through this span. You are liable  to receive 1700 INR as an incentive if you can secure 5 bookings, 2400 INR for securing 7 bookings, 2900 INR for 10 bookings, 3900 for 13 bookings, 4900 for 16 bookings and 6400 for 18 and more bookings during the peak span. You would also earn 500 INR additionally for every airport drops.
This incentive rate changes from time to time and it is only meant to give you a general idea of how much you may earn by registering your car with OLA. Along with all these bonus and incentives, you will also receive a GPS enabled smartphone so that you don't lose your way and reach the desired destination in time.
This is rellay great business opportunity with Ola cabs and you shoud join Ola cabs business without thinking. You can make handsome money in this business and can enjoy be your own boss business.
Are you looking for a downside? Rest assured that there are none. OLA offers the best payouts and incentives to their partner drivers so that they can also proffer a matchless experience for their commuters. It works in a cyclical order where both you and OLA is hugely benefitted along with the daily commuters who can enjoy the impeccable amenities in their regular journeys.