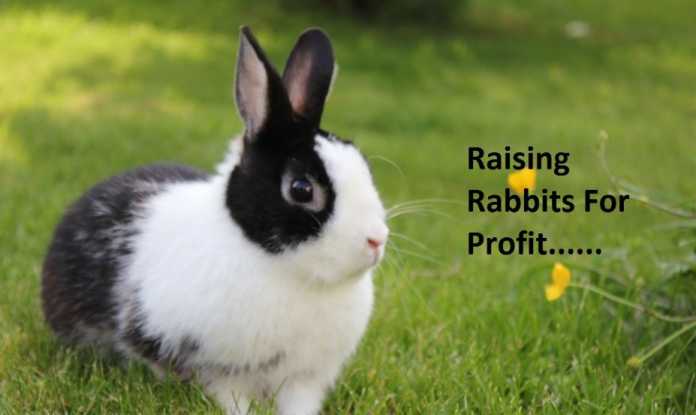 How to start a Rabbit Farming & Commercial Business Plan
Do you want to start a Rabbit farming business? Do you want information on rabbit farming to start off with? Then I have an advice you read on.
For an entrepreneur who have a talent or zeal for animal husbandry and live stock farming, will have a high lucrative from rabbit farming business. It is not at all an expensive venture. It doesn't need much money like every other farming do, rather it takes a lot of knowledge about the animal husbandry and how best to raise animals. You have to start with a profitable rabbit farming business plan in order to gain high profit in short term.
The Potentials and Profitability of Rabbit Farming Business:
Nature: Prolific in nature
Over red meat:  Rabbit meats are highly recommended in medical purposes.
It has a low mortality rate.
They aren't aggressive and don't require a minimal handling.
How to Start a Rabbit Farming Business:
Taking in consideration, the availability of breeding materials: To start investing in rabbit farming business it is very much needed to know how to acquire your materials at a very low cost. The materials which are included are rabbit breeding cages, feeds and concentrates etc are considered as the raw materials there are needed for the business.
Get the basic knowledge about rabbit care: it is very important to avoid unwanted loss due to diseases and high mortality. Know every necessary thing about rabbits, from their ailments to their gestation period, feeding pattern and also common diseases.
Get a rabbit farming business plan: The most important thing especially when you are going for a breeding on a commercial scale. You need to factor all possible details like financial as well as cost and profit potential.
Decide on where to house your rabbits: there should be a spacious house to give them a chance to grow their young ones and helping you in expanding your business. It can also be kept in the hutches as well in the cages. The cages should be well constructed in a manner such that it gets protected from the rainfall and direct sunlight.
Feeding the rabbits: they actually feed on grasses like potato, shrubs and herbs etc. they eat food at least twice a day. Fresh water should be given for 24 hours a day and all the containers should be cleaned on regular basis for the sake of health.
Production: There is one strong pot for farming rabbits. They start breeding from the month of 4 and give around 6- 10 kits at once. The gestation period for a female is nearly 31 days. One rabbit can even turnaround 50 kits at the end of a year. So there will be a rapid growth in the kits all around the year.
Factor in your overall expenses: Turning out a rabbit farming business will not cost you too much. But however, you still have to make it possible to crisp back the money as much as possible
Marketing your rabbits: Start with the ones nearby after letting them know the utility values of a rabbit. This will help you to spread awareness amongst the people and you will then find the demand of rabbits in the market.
Lastly you got to take up one thing in mind that if you do grasp in a franchise, there is no point to start off with a scratch. So you have to look out for a franchise to place hit bid on you.