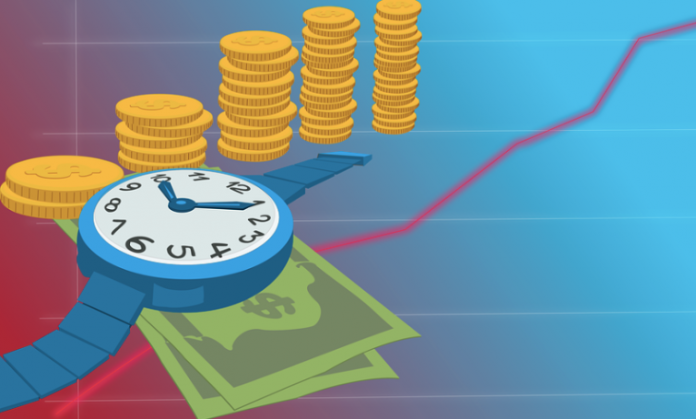 Buying or building a hotel property overseas offers exciting opportunities for new or existing property investors to spread their wings by investing in land and property abroad. You may have found the perfect hotel, a property that requires refurbishment to create a new hotel, or even been captivated by an area of land on which you could build a hotel. Whichever is the case, you will likely require access to competitive lending streams such as hotel finance or a mortgage to facilitate the purchase.
Why Invest Abroad?
The weak pound during 2022 has attracted greater foreign investment in UK property and presents excellent opportunities for those wishing to purchase overseas hotel properties. High-net-worth individuals are taking the opportunity to invest in their first property abroad to add to their existing property portfolios, borrowing to buy or build hotels in many locations around the world.
Competitive hotel finance and high-value international borrowing are best arranged through specialist bridging finance brokers. Financing for overseas hotel property arrangements is highly personalised. Using the services of a specialist broker offering a full spectrum of high-value international finance services will ensure you have the access needed to make your overseas hotel property purchase happen. As well as expert advice, they invariably have access to a broader network of lending streams, sometimes challenging and often impossible to obtain without the support of a broker.
What to consider
There are many factors which you must consider before investing in overseas property. Of course, you must understand the nuances of your chosen country or have suitable representation to safeguard your international property investment fully. Again, a specialist international lending broker can connect you with local experts at your chosen destination to help you grow your property portfolio.
Whether you are an individual, business or company, you want to make the best arrangements to safeguard your international property investment. We highlight five key points below as the areas you should understand and seek specialist assistance with as you consider building or buying a property abroad.
Foreign Exchange
Purchasing a property abroad will generally involve borrowing in a foreign currency. Therefore, it is essential to find the best conversion rates. Understanding the impacts of foreign exchange rate movements is vital. A specialist broker with solid partnerships with an FX specialist will help you keep on top of currency fluctuations and market conditions tailored to your needs and country of investment. 
Accessing favourable rates through the help of an FX specialist will give you access to liquidity sources that enable more favourable foreign exchange rates.
Local area knowledge
Many foreign property investments suffer from a lack of local area knowledge, with local developers and property owners taking advantage of purchasers who are not fully aware of the quirks and goings on within the local property market. A broker can offer specialist knowledge and local industry partners to give you the best advice on independent valuations and everything from property trends and local attitudes to the best restaurants and attractions within the area to guide you and your guests when the hotel is up and running.
Understanding local law
Whilst you may understand the laws surrounding property purchases in general; it is easy to be caught out by the often complicated and sometimes bizarre laws that cover buying or building a property abroad. Buying for commercial purposes can hold even more significant risks and quirks, not least because the sums involved are often higher and legal bills can quickly spiral far beyond anything you may have considered reasonable.
Property and development abroad without quality specialist advice is hazardous and should not be considered even by those with experience. A specialist broker brings the benefit of relationships built over many years with their vast network of professional legal partners abroad and at home.
A quality specialist lending broker will have worked hard on building trusted relationships with legal partners worldwide to provide their clients with expert local knowledge and solutions that avoid many of the problems those going it alone or with poor advice encounter. Specialist local knowledge can certainly be invaluable to help prevent possible lengthy legal disputes in the future, which can often delay or completely halt a hotel property purchase.
Plan your exit strategy
It may seem odd for us to advise that an exit plan is a good idea before you have even completed the purchase in the first place. Yet, our advice, as with any investment, we believe having a good exit strategy from the outset is essential. Lenders are often more apprehensive when it comes to domestic property and asset purchases. Therefore, knowing your exit plans should they be needed is key to getting started with overseas hotel property purchase or development investment.
A specialist high-value international lending broker will work with their network of partners and lenders on your behalf to secure industry-leading advice and facilitate the exit strategy that you choose. They can also advise on the most appropriate strategy should the need to change your plans arise.
The right broker choice is essential
Foreign investment requires the services of the right broker, so choose one who can offer a specialist team member with direct experience in your selected countries and markets. They will put in the extra hours when needed to find the right solution, a broker that will go the extra mile!
You should expect to be kept in the loop and have transparent access to your case without having to dedicate hours to chase or be kept informed.
There are many borrowing solutions that could be right for you. To add to your property portfolio, a broker will identify the best route for you and ensure your application to potential lending sources presents your case in the best possible light.
The most favourable lending terms, exchange rates, and security or collateral agreements are often only offered when the application is submitted with specialist broker support. Many lenders choose not to deal directly with individuals approaching them. They may offer less favourable borrowing or repayment terms or, in some cases, refuse lending altogether or require higher security and collateral from you.
If you are a high-net-worth individual or your company or business is looking to purchase a hotel or property in the UK from overseas or are looking for assistance in the UK to buy abroad, a specialist broker like Enness Global should be your first port of call.