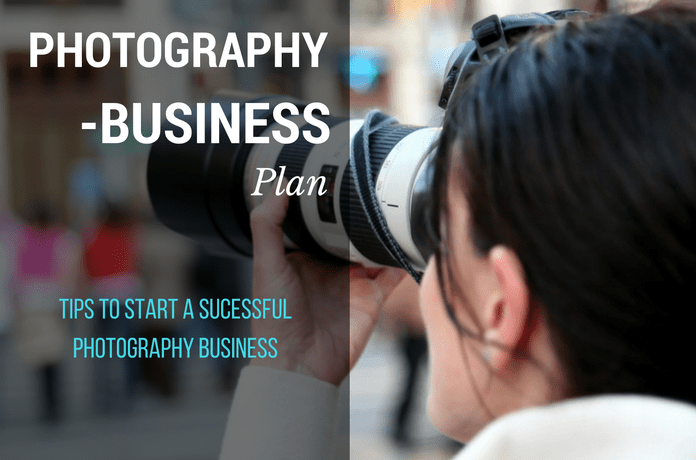 Photography is a notorious profession, and it off lately has gained prominence as a profession. People have become more sentient about the importance of (good) photography, and that's how the demand of professional photographers has amplified. The market rule- with increase in demand, the supply gets multiplied, and the competition rises in almost snap of a finger. Bigger competition leads to a more crowded market, and increased suppliers will make the market condition much difficult for the new businesses. Thus, while you are planning to enter the photography business market, you need to have a solid approach with effective photographic business plan, as that only how you will successfully fit in the frame that is already stuffed.
How should we proceed with the business planning?
To proceed with the process of business planning you need to have an innovative approach. The innovation is not about what you deliver, it is basically about how you produce the results, because there are n numbers of excellent photographers, but not all of them get equal prominence in the market. So below we are about to discuss about the approach that you should have while you are planning to start a photography business.
Study your Market– Different cities may have demands that are poles apart. While you prepare yourself for one market, you may not necessarily deliver the desired results in the opposite market demands. This is where you need to have an exploring approach, because while you are planning to lay a business, you definitely need to understand the demands of the customers whom you are planning yourself for.
Discover the demand of finances– For the commencement of a business, you need funds, and how much you need, is actually the big question. This is where you need to define the allocation of funds on the different necessities of the photography business. This may include the expenses made of buying a camera, different camera accessories, business insurance, business licenses, website creation, technical support, office space(if any), studio (if needed), etc. All these expenses would assist you in preparing a financial plan for monthly expenses.
Build your portfolio– What you show is what you sell. For gaining a prominent existence in the market, you need to show your work, and the positive past experiences. So you can display your work, candids, portraits and you check shutter count of those images and also show them in your portfolio too. This builds trust in your name, and you definitely need to establish trust and reliability on the priority basis.
It's now time to concentrate on the pricing plan– How much you charge? This is the first question every client would ask. The increase in demand for photographers has lead to the increase in the supply of the services, and increased supply is what leads to cut down in the market price of the service. Thus, here being a starter, you can be too demanding about your fees, neither could u be too lenient about it, as a cheap service is basically considered to be inferior (according to the flat mindset). Thus analyse the monetary importance of every hour you spend, and frame it into the fees chart.
Now is the time to show off– Grand is in, and so should be your entry into the market. You are known by your face value, and in the current scenario, for every business, its online presence be the spokesperson. This is the time and the right area where you should spend; yes we are talking about the digital advertisement. Invest your resources in getting a killer website created, a website is your face and it should necessarily look (amazingly) good. Make it impressive, and full of all the information that you want your clients to know. It should be the website cum your portfolio, and should be designed in a user friendly structure. People should feel like visiting it, to make it popular amongst the targeted customers. 
Get it created by professionals to keep it organised, as this is what could bring you the maximum number of visitors.
All that you need for a life through camera!
Photography is what comes in with the camera, and for making a grand entry into the market of photographers, you need to have the camera unit of the most eminent quality, including the latest technology features.
If you are not a connoisseur in your work, then you should look out for the range of digital cameras for beginners, otherwise include in your unit, the best DSLR cameras to produce perfect pictures and videos.
Not just a single camera would be enough, instead you should have one in spare because a new product can even break and leave you bare handed.
Lenses are other huge requirements you need to carry in variety, as only then you will be able to deliver versatile results.
And here comes the importance played by tripod, as you need to be prepared for all odd circumstances, and this is where the role of a tripod comes into existence.
Photo editing is what brings the best out of the photos, for which you need to have the perfect photo editing software.
Business start-ups are what in the long run take the shape of a celebrated brand. The journey is long and full of struggles, for which just the right approach at every step may lead you to the much awaited success. Let your ideas be unique, deliver what the world isn't able to deliver, and then there is no stopping you.
Make sure to commence and carry on while being financially backed up, lack of finances at any stage in the business may put you down unexpectedly. Arrange for the backup of the basic photography tools, so that even if one of it fails, your photography business doesn't fails. You should be all time ready to take up a project, saying no in business is strictly prohibited.
And above all, carry a positive attitude as this leads you towards a better future in life.