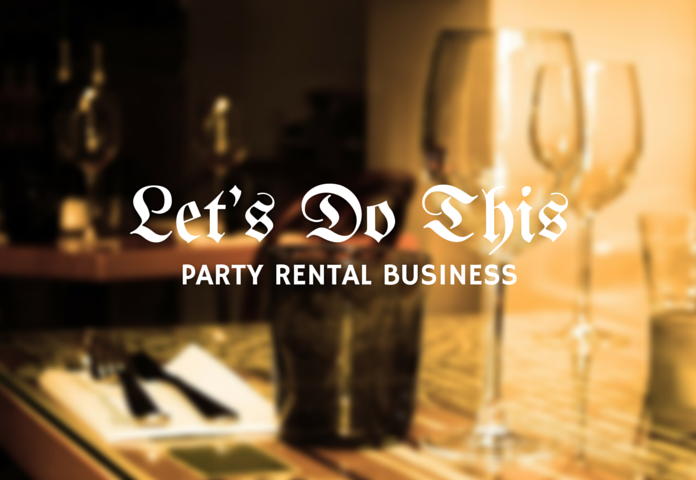 Party related items are easily available in the market but people don't buy them for the purpose of a celebration that comes once in a year like birthdays, wedding anniversary, festivals, and other special occasions. All these occasions happen only once in a year, this is the reason people choose to rent all party related items instead of buying them. This is where you can notice the huge demand for party related items. So party rental business has lots of opportunities and one can make good profit from this rental business.
Since all these occasions happen only once in a year and many people don't hesitate to shell money to throw a lavish party. It is indeed a good idea to start party rental business. Before starting party rental business you need to understand what exactly party items are. Without enough knowledge, it is very difficult to succeed in this business.
Below are some items which you can start renting out in parties:-
Demand
Depending upon your location you need to understand what people like to have and at what price they wish to get party related items in the market. Usually, you will find more demand to birthday related party items. By keeping this thing in mind you need to purchase all birthday party related items to meet the regular demand. For this occasion, you need to supply chocolates, balloons, decoration items, return gifts, cookies, soft drinks, and ice creams. For every occasion you need to understand demand otherwise, you will fail to make good profits.
Music System
This is one important party item and meant for every occasion be it a birthday, wedding anniversary, wedding, impromptu parties, and office gatherings. You need to buy best music system in the market. This party item plays very important role in your party rental business. Without this, you cannot imagine this business. It is also good to have a good DJ too.
Catering
Now-a- days in every party food arrangements have become common and mandatory. People who organize a social gathering would never forget to offer good food to the guests. You need to keep cooking vessels, disposable glasses, disposable plates and napkins in large quantity. Sometimes you will be asked to supply porcelain plates, cups and glasses to make the party look grand.
Furniture
Lavish parties need good furniture too. Round tables, chairs, and couches to make guests happy. You need to buy good furniture and maintain them well to re-supply the same furniture to next customer. If it is an outdoor party then you should also set up a tent.
Other Items
Other items like coffee vending machines and popcorn machines would be a good idea to rent out because many party organizers never think about money, they just wish to arrange the party in a lavish manner so the visitors feel happy and praise the arrangements.
You need to understand what are usual party items and what are lavish party items are. You need to rent them to customers at an affordable price. This is how you can survive the cut-throat competition in the market.
Marketing Your Business
Marketing of party rental business is very important and you need to connect with various event management companies in your city. First you need to understand item demands and then you have to provide them at competitive price. Contacts with event organisers and party planners will help you in getting regular business.