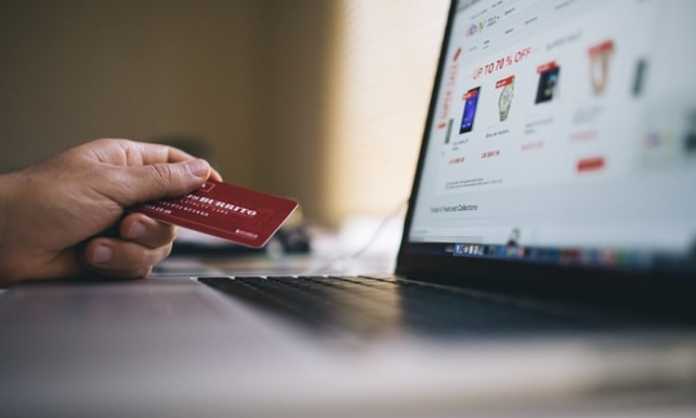 There are plenty of online business opportunities in India for those who are looking to start their own business. The e-commerce industry is booming in India and is expected to grow at an exponential rate in the coming years. This provides a great opportunity for entrepreneurs to start their own online business and tap into this growing market.
One of the most popular online business opportunities in India is starting an e-commerce store. Thanks to the growing popularity of online shopping, there is a huge demand for e-commerce stores that sell a wide variety of products. If you can tap into this market and create a successful e-commerce store, you can make a lot of money.
Another online business opportunity in India that is growing in popularity is starting a blog. India has a large population of internet users and this is only going to grow in the coming years. If you can start a popular blog that covers a niche topic, you can make a good income from advertising and affiliate marketing.
If you have a good business idea, there is a good chance that you can find online business opportunities in India that will allow you to make money.
Here are 8 trending online business ideas:-
1. Online marketing
Internet marketing, or online marketing, refers to advertising and marketing efforts that use the Web and email to drive direct sales via electronic commerce, in addition to sales leads from websites or emails. Internet marketing and online advertising efforts are typically used in conjunction with traditional types of advertising such as radio, television, newspapers and magazines.
2. SEO and web design
A website is a powerful online marketing tool that you can use for promoting your business online. Creating a good website involves a lot of planning and careful execution. You will also need to ensure that your website is designed to be search engine friendly so that your potential customers can easily find you online.
3. Blogging
Blogging is a great way to promote your business and attract new customers. If you're not already blogging, now is the time to start. Creating a blog is easy and there are many free platforms available that make it simple to get started. Be sure to blog regularly and promote your blog on social media to attract more readers.
4. Online Courses and e-learning
The lockdown has expanded the demand for online courses. People are now more willing to spend time at home and take online courses to improve their skills than before. Because of this change in the mindset of people, there has been an increase in the demand for e-learning platforms.
5. Online Groceries
The lockdown has also changed the way people shop for groceries. People are now more comfortable ordering groceries online because they do not want to go to crowded places. This has given rise to a new market for online groceries.
6. Online Consultancy
With the lockdown, many people have lost their jobs and are now looking for ways to start their own businesses. This has created a demand for online consultancy services.
7. Online Fitness
The lockdown has also changed the way people stay fit. People are now more comfortable working out at home than going to the gym. This has given rise to a new market for online fitness.
8. Online Education
The lockdown has also changed the way people learn. People are now more comfortable taking online courses than going to school. This has given rise to a new market for online education.
This is exactly right time to kick start your own online business in India because the opportunities in online business in India is growing exponentially and it will continue to grow in future. You might be thinking that the online market is now saturated and there is not enough opportunities in online business like it used be, but let me tell you one thing that India is witnessing enormous growth in internet users and in 2022 India will have 500 million internet users, currently it is 280 million users.
Internet users in India will near to double of today's data. According to recent report by The Hindu paper, it says that India e-commerce industry likely to hit $80 billion by 2020. Currently Indian e-commerce is $12 billion dollar industry. Online business opportunities in India is going to take ta new height from now and it brings more and more opportunity to you.
In a recent interview, Flipkart CEO Sachin Bansal said a very encouraging line about online business opportunities in India. One of the achor asked him about the competition in the market and he said that he does not worry about competition because the market is so huge that Flipkart alone cannot fulfill the demand. Forget about Flipkart, they are big players in this field but let me tell you one thing that there are some other field in which demand is high but supplier is very little in number. I will reveal that data in this article and I advise you to read on. One important point I want to keep here that
If you do not have any product or you do not produce any product then first select the product which you think is good. If you want to start a service online then again select a service and get started.
Now one of the question arises here that which product to select and how to get started? See, success of any business depends upon the demand of the service provided by business. So, another question arises here that how to find out demand of the product or service in india? In other words, how to find out that 'this' number of people is looking for 'this' particular service or product per month in India? If you can get this data then you will come to know about the opportunity in this particlular product or service in India.
Here is good news for you that you can get this data instantly within second right in front of your eyes with the help of Google Keyword Planner tool and i will show you how to get this data step by step.
As I have mentioned above that this article is for both group of people who are already running a business offline and want to get it online, and others who are not running any offline business and looking for best online business opportunity in India with a new product.
Now, let me show you the exact demand data of a product or service with the help of Google keyword planner tool. With the help of this tool you will get exact number of searches per month on Google about a particular product in India.
If you are a manufacturers, supplier then you will get an idea about the demand of your product in the market and after that you will set-up your website accordingly. I am going to guide you in each and every steps in setting up a successful business online.