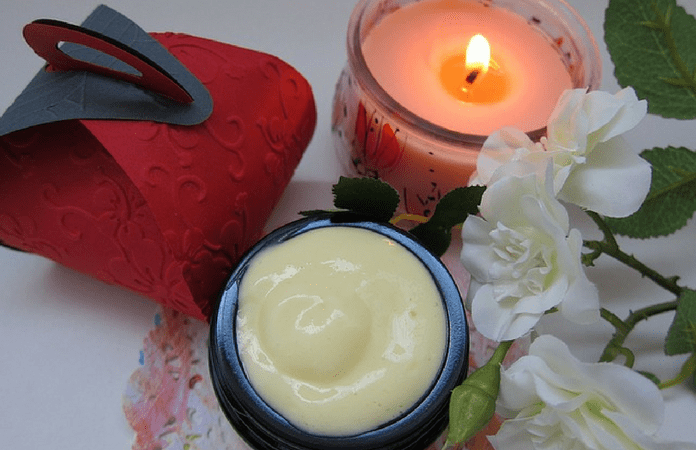 Why natural/organic skin care products?
With a rising awareness of a myriad skin hazards brought by the chemical-rich skin products, consumers these days are becoming much more inclined towards organic products. The growing access to herbal as well as complimentary ingredients and ready to use natural substances, users are able to enjoy greater control on the quality and safety of the beauty essentials that they choose to apply on their skin.
Therefore, the escalating awareness in health and well-being has caused a splurge in the demands for organic lotions, soaps, fragrances and skin care products. And when it comes to packaging, natural products sport a beautiful packaging that attracts consumers who can use it for themselves or gift away. So, starting your own business of top quality natural skin product can help you to reach wider clientele and though you cannot become rich overnight, you will be able to be your own boss and grow steadily without a startup cost.
Organic skin care products business opportunities
Regardless of which part of the planet you hail from, the demand for organic skin products are showing no signs of depreciating, implying that you have a huge scope to exploit. People want to buy skincare range that comprise of 100 percent natural ingredients and they are even desperate to spend a fair sum of money for them. By 2018, the organic products industry is estimated to reach a global demand of $13.2 billion.
So you would probably never find a time which is as favourable as now for launching your own business of organic natural skin care range. If you are determined and dedicated towards your business and have a passion to serve people improve their skin, there is a whole lot of opportunities for you. Remember that success doesn't come by any magic and if you are willing to love, understand and care for your work; it will definitely pay you back.
Target consumers and scope of the business
So once you are determined to start your own business of natural skin product, the first thing to consider is what kinds of skin care products you would like to offer your consumers and who your target group of users would be. This will give you a better insight of the whole scene and you will be able to make informed decisions. The target consumers of the organic products are as varied as the products themselves.
The skincare products can be classified into three broad categories, haircare, skincare and makeup essentials. With the recent buzz about organic products, individuals, particularly women are showing a drift towards organic beauty products even if they are not sure of the efficacy. Plus, the age of the consumers also play a critical role; though women have been relatively much more interested in personal skin care products, but women aged between 25 to 34 years can be an easy target group to start with as they were found to have surely agreed to the fact that organic natural products are much more effective than beauty essentials of any other kinds.
Make your own natural cosmetic product or find a dealer
You can start by experimenting with virtually an endless number of recipes readily available online and see if you can customize them to create your unique formula of preparing skin care products. If you are willing to execute everything on your own and add your personal touch to everything you offer, you can take lessons from a professional instructor who can guide through the process. He can offer a practical solution to all your queries and you will gain hands-on experience; additionally you will meet peers who share the same interests as you and you would be able to imbibe more with the exchange of ideas. Webpages across the web are overloaded with lots of skin care product formulas and information to aid you. But if you have no prior experience in this niche and you are not prepared to take chances, you should look for a dealer who can help you with a ready supply of a host of products that may be in demand and inform you about various nuances that come to play towards making your business successful.
Register your business
One of the most important thing that you should now pay attention to is selecting a name and brand for your natural skin care products business. Go for a name that is not very long and consumer can remember effortlessly. It should be able to mirror the positivity, motto and objective of your products.
From a legal perspective, it is worthy to note that you will not choose a name that is already in use. If you are really interested in a name that's been already taken, you will have to conduct a lawyer to help you in this regard; on the contrary you can go for something unique and unconventional. If you are planning to own a webpage for your own natural skin care products, you shall have to co-ordinate the name of your brand with an available domain name and then purchase it so that no other concern can grab it away before you.
Rent a shop
Regardless of whether you are looking to rent or buy a shop for your own, you should try to incorporate an eco-friendly design. Your store houses all your organic natural skin care products and therefore, if it appears gaudy and immodest, the whole impression of your enterprise would fall flat. So be very careful about the layout of the store, its building materials and interior design.
Even if you are having to recycle an old shop, consider making alterations that would help you appear greener like installing solar panels and skylights if your budget permits. You should also contact the local authorities before making the purchase to ensure that you can operate within that particular locality. Plus, bear in mind that if you are willing to prepare your organic skin care products, you will also need a fully-equipped laboratory that can take care of all the essential steps right from measuring various ingredients to packing the products to make them ready for sale.
Marketing your business
When you start manufacturing or procuring supplies of organic natural skin products, your first set of consumers would definitely be your friends, relatives and close acquaintances. These people can be your reliable source of honest feedback and it is advised to solicit those opinions before you are convinced to sell those products.
Once you are ready to sell, encourage all those who have already used your products to convey about the efficacy about your products to others. Your promotional venture can be simple in the beginning and slowly you should devote more time for elaborate marketing.
Read about marketing from every possible source and you can even seek professional aid. You can also create a web flyer or a business catalog that has all your products detailed on them and offer copies to as many people as possible. Setting up a webpage and online retail is critical at this point as it would allow you to reach those who are unable to come to your shop or stays nowhere within your close vicinity.
You can also arrange for seminars on organic skin care products and educate people about the importance of organic products and gift incentives to the people who come. You can also visit the salon, spas and gift stores in your area and offer your samples to them at wholesale pricing. These few tips are good to start with and you can expect to gain some reputation through them.
Profit margin
At a preliminary level the pricing can be done on the basis of three crucial factors, consumers, competition and costs. Also consumer based pricing comes in other variations as well. You can start off with a penetration pricing where your profit margin would be meagre but it would help you to gain ample recognition and initial market share. Then you can move on to consumer based pricing at a stage when your customers are available to see a clear advantage of using your products and therefore, your profit margin would be higher than before.
Competition based pricing is the most viable means of ensuring maximum profitability through three ways; if you are new to the market, keep the prices of your organic products lower than your competitors as it will help you reach and grab prospective consumers, once these new customers are converted, set the price same as other contenders in the market.
In the final stage, when you have a good share of customers in the market and you are sure that you offer something unique and useful, you can confidently set up a higher price for increased profit margin.
Educate yourself and create your own product at home
So the time when you picked up an organic product from a local store and read through the labels and dreamt of starting your own business is long gone. Now you are ready to be erudite about how you can create your natural products to help millions of women and even men to take care of their skin and hair.
So instead of depending on the local dealer who supplies you with the readymade skincare products, you should now purposely aim to craft your own range of beauty essentials as they would give you an opportunity to make a mark among your contenders. When you have found yourself a good instructor and leaned the ins and outs of preparing organic products, you will now have to search for a reputable supplier in your area who can offer excellent quality raw materials at a wholesale rate.
When you are choosing between suppliers, make sure to go for the one who can offer ingredients of paramount quality even for a greater price. After all, your products will be made from these ingredients and your success is dependent on the effectiveness of these products.
Weakness in organic skin care product business
Is there anything under the sun that doesn't come with a weakness? You should be confident and able to take risks and if you are knocked down, you can still keep on going and the whole process is called learning which is crucial for the long term success of your business. As a successful entrepreneur, you got to manage many tasks at once and you cannot certainly be good at everything.
The greatest weakness in this particular business is quite like any other business- there are 24 hours in a day and you have to get things done within that span and sometimes it becomes impossible which in turn can negatively impact your business. So, in order to turn your weakness into strength, you will have to identify them first, delegate it and focus on what you are good at to help everything run top notch. When you start off as a small business owner, you will not be able to figure out the tremendous overflow of demands, responsibilities and duties that you are liable to face in the coming future and therefore being equipped in the first place can be the most plausible solution of turning your weakness into strength.
Threats in organic skin care products business
When you have setup your new business of organic natural skin care products, particularly out of love and passion,  it is obvious to feel tempted to jump right in and start putting in all your thoughts and knowledge into making as well as writing about the new products. But there is no scope for such immaturity; especially when the industry is infested with your rivals who are probably more experienced and know more than you do.
So, always offer superior products to your customers so that your creations can do the talking. You should be watchful of the opportunities for growth but do not undermine the threats that can put you down if you overlook them. No matter how well your products are formulated and how effective they are, your business is always at the mercy of the larger economy. And therefore, complying with it can bring you viable prospects whereas running contrary to the economic trends may lash you to the deep blue sea.