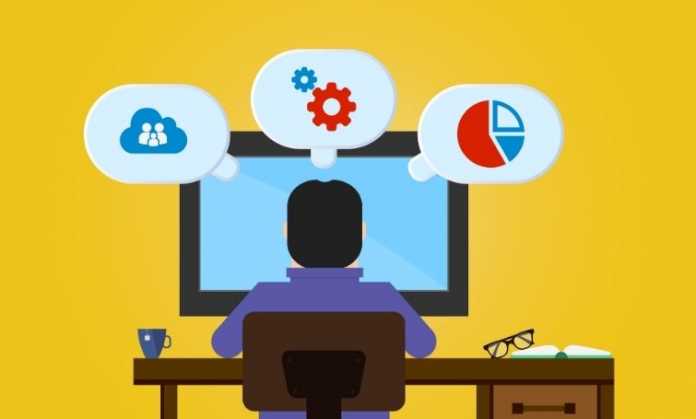 It's no doubt that technology is revolutionizing how everything is done. The world of academia and research is one of the biggest beneficiaries of recent technological advancements. Research groups, NGOs, healthcare institutions are now making a gradual shift towards mobile survey applications to collect and analyze data.
In this article, we take you through all you need to know about mobile apps. By the end of this post, you'll have known what they're, their benefits, and key considerations to bear in mind when transitioning to mobile entry forms from papers.
Mobile forms defined 
Mobile forms refer to customizable digital questionnaires that facilitate a more accessible collection of data across various mobile devices, including smartphones, iPads, and tablets. The approach combines mobility with conditional logic and GIS data collection, video, and image fields.
The impact of mobile forms on surveys
Blackberries and personal digital assistants – PDAs are the ones that initiated the popularity and functionality of mobile computing. This rapid progression has seen these devices turn into critical components of communication, entertainment, socialization, and even navigation. With the COVID-19 pandemic, mobile devices have also been instrumental in bridging learning gaps.
Many experts have argued that mobile devices are opening the world of research in unprecedented ways. It's now easier to collect data in a safe, accurate, and sustainable manner. The biggest advantage of mobile surveys is their adaptability to a wide range of research purposes that include environmental research, clinical research, humanitarian aid, and more.
The place of mobile form apps in healthcare and clinical research 
Before the inception of mobile technology, paper-based forms reigned supreme in the collection of patient data, including medical history, immunizations, radiology reports, progress notes, vital signs, laboratory data, and demographics.
Fast-forward to the present times, and all the above aspects of patient data can be collected without the need for a paper-based recording system. A desktop computer is also not a necessity since mobile devices have since taken over. Because of their convenience, it's easier to keep the devices right at the patient's bedside so that they're accessible to whoever medical officer responsible for handling the patient.
The availability of high-quality electronic data facilitates the provision of quality care to patients. EHR – Electronic Health Records, as offline-first and fully mobile devices, have become pivotal in the progressive improvement of relationships between patients and clinicians.
Digital questionnaires in humanitarian work
Field data is essential in the execution of improvement strategies in low-resource setting humanitarian organizations. Mobile surveys provide this opportunity for higher effectiveness and responsiveness in these organizations. It's a critical component that can lead to authentic approaches in the running and management of humanitarian projects.
The mobile surveys make it practicable even for organizations operating on a low budget to collect and compile data from varied sources. Furthermore, through the use of mobile forms app, the organization can analyze and visualize the findings to make informed decisions. Through such decisions, it's possible to track community development projects and determine whether or not they're performing according to the set timelines.
Advantages of mobile surveys
Let's take a quick dive into some of the benefits that accrue to business that uses online surveys.
Data reliability 
One of the things that are inevitable during data collection using paper-based methods is making mistakes; they could be minor or major. These errors include errors in the interpretation of data and misplaced forms, which make the resulting data to be unreliable.
On the other hand, mobile forms use legible handwritings that are easy to validate using automated formulas, conditional logic, and management systems. Consequently, it's possible to end up with reliable data free of errors and ambiguities. A switch from the paper-based system to the digital forms reduces research costs by 75% while enhancing the accuracy of data by 47.5%.
Better time-efficiency in the sharing of data participants since the data is accessible through several devices. All there's to do is to save and sync the data for ease of retrieval. The devices can be set to send instant notifications whenever there's something that needs checking.
Sustainability
Mobile surveys reduce the environmental population that's typical of paper-based systems. Every year, millions of businesses order billions of paper products that leads to massive wastage of the same. On the other hand, digital technologies require data centers that consume energy. However, the wastage recorded through these data centers is on a lower scale as compared to the paper system.
Security and storage
The storage of mobile survey data takes advantage of cloud storage in ensuring that the data isn't limited to physical space. Tracing and retrieving a certain data set is now a matter of a few clicks. Through complex data encryption systems, cloud storage offers secure means of safeguarding data from fires, break-ins, or other forms of data. Thus, it's now easier to protect sensitivity through backup management, audit trails, and access management.
With the advent of technology, it's inevitable that many spheres of life are adapting to fit into the new reality. Businesses that use research to drive their growth have to be on the front line in using this intuitive technology in redefining how they run their operations.