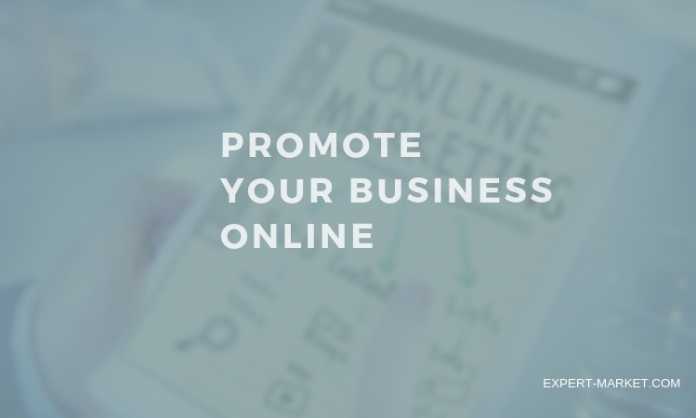 The internet is a really powerful tool; and it's powerful for everyone – be it an individual, an artist, a business, or even some kid who's curious about unicorns. Internet has, through the past few decades, grown really fast into a major advertising platform for businesses for attracting clients.
A large part of the human population has access to the internet, which makes the internet a really effective online marketing tool. From sending out mails to simply placing advertisements on pages, there are a lot of ways that a business can be promoted, online. We'll help you through the huge list of ways that businesses can be promoted online, as well as why it can be a great choice to promote your business using the web.
Why You Should Promote Your Business Online
The internet can be a really effective tool for promotion of businesses and their products, due to the high level of flexibility, and the massive potential that it carries as a communication tool. The following are some reasons that you should promote your business online:
It's Easier Than Most Things: Promoting your business online is one of the easiest ways you can do it. Online business promotion doesn't require much work or investment, and can be easily achieved by hiring other, specialized companies, or by utilizing one's own efforts, and doing all of it from nothing but a single machine.
And It Lasts: Unlike most advertising platforms, the internet has no restrictions; unless of course, you're paying someone to get your adverts on their pages. Unless that's the case, the efforts that you'll put into promoting your business will always last. You won't have to worry about much, as long as your servers remain online.
You Won't Have To Spend Much: While you'll probably need to pay any advertisers a lot for putting your advertisements in their newsletters, or radio or television channels; you won't have to pay much to website owners or SEO service providers when trying to advertise your business online.
It's Highly Flexible: The internet barely has any limitations. No matter what way you choose to advertise your business, it's always possible. Be it a simple banner, a video, or a small part of your product or service; you can always get them to people; securely and in any manner that you wish to.
You Can Target Your Audience: A problem that businesses can often face is the fact that not everyone will be interested in their products, and it's not easy to get their advertisements to a specific crowd. Online advertising makes it possible to target your audience, and make the most out of the efforts and resources you put into advertising.
Ways You Can Promote Your Business Online
Online promotion of a business is always likely to work out better than anything else, and there are a lot of ways that you can manage to carry it out. The following are some widely-used online promotion methods:
Search Engine Optimization
Search engine optimisation involves altering or creating website content in order to bring up a particular website or a company's name up on a search engine's search result page, so as to gain exposure. Read more
Email Marketing
Email marketing involves marketing online by sending out emails to a group of potential clients. Read more
Blogging
Advertisements can often be incorporated into blogs, either in the form of text or graphical ads; or can be hidden as a referral made by the blog writer.
Web Banners
Web banners are graphical advertisements which are displayed on web pages in forms of banners displaying advertisements. Banner ads can feature images, videos, audio, buttons, and other sorts of media.
Frame Advertisements
Frame ads involve graphical advertisements that are located in a space on the page that's allotted specifically to advertisements, also known as a 'frame'.
Pop-ups
Popup advertisements are those annoying ads that cover pages and appear when you expect them least. Popup ads, however, are highly intrusive in nature.
Floating Advertisements
Floating advertisements are similar to popup advertisements; just not as unexpected. Floating ads usually appear as soon as the page finishes loading.
Trick Ads:
Trick ads are those advertisements that resemble website UI, and are meant to trick users into clicking them.
The Benefits of Blogging for Your Business
It helps you to drive more traffic to your website through Search
Opportunity to convert Search Engine traffic into leads.
It gives you a broad way to describe your business i.e increased product exposure.
Supports your social media initiatives.
Helps you to build authority in your industry.
You can target long tail keywords in your blog post to generate more traffic.
Improve customer interaction. 
Starting a blog for your business is very easy and hassle free. You don't have to take care of all the complications involved. There are many services out there which are providing blogging platform for your business and Wix is one of them which I would recommend.
Also Read: Steps to create a website or blog for your business
Starting a blog with Wix is really easy; all you'll really need to do will be to sign up either by using your email and setting up a password, or by signing in with one of the supported social media platforms. Wix's blogging platform not only features the massive variety of highly useful templates and other media, but also a lot of tools that can help your blogs get a lot better. These include tags, categories, sharing tools, comment sections, media showcasing, and even HTML code-embedding.
Wix offers a lot of other features that turn it into a highly user-friendly platform for bloggers, such as the following:
A drag-and-drop controlled interface that allows you to incorporate tools and media simply by dragging them to their positions.
An intuitive and flexible blog editor.
WixSEO tools which are easy to use without prior experience.
Mobile optimization.
Analytic tools to keep track of your website's behavior.
Image and video media that you're free to use in your blogs.
Wix's Blogging Platform
Wix is a leading website-making platform, and over its years of offering an excellent combination of its high-quality tools and service, has brought out a number of useful services, such as its email marketing tool, and the highly reliable blogging platform.
Wix's blog-creation platform offers a really nice set of tools and services that you'll ever need to set yourself up. These involve a huge number of stunning templates and designs, a user-friendly blog editor, the ability to set up custom domains, social and promotional tools, photos and videos that you can use in your blog.
It doesn't matter what your blog is about; Wix has all the templates that you'll ever need to have them fit your niche or genre. Wix's blog creating service has templates for everything.
Blogging is Important
Many small and large business owners may have misconceptions with regards to the value of blogging for their businesses. Some believe that blogging for business takes too much time and constant effort will be required to effectively manage it, with very little or no ROI.
Those business owners who manage blogs on daily basis know that they are very easy to create and relatively simple to maintain once you gain basic understanding. It generally takes20-30 minutes out of the day to properly publish a blog post. The results of blogging, however, are far-reaching and surprisingly effective.