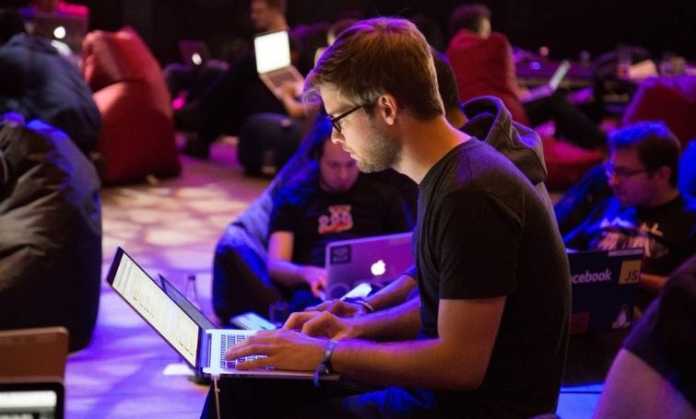 We're living in a transformative time. These days, every aspect of our lives is evolving, driven by the arrival of new technology and fresh opportunities. 
Automation and artificial intelligence are changing the interactions we have with machines, while the new generations of digital natives in the job market challenge the traditions of the past.
As we look ahead to the workplace of tomorrow, it's difficult to know for certain which trends will have the most lasting effect on the way we work.
Nevertheless, we can examine how our landscapes are changing and analyze current trends to predict what the future might bring.
From artificial intelligence to new discoveries on the Internet of Things, the world we live in is undeniably changing. Here are some of the factors that teams will need to consider as we enter the newly emerging landscape.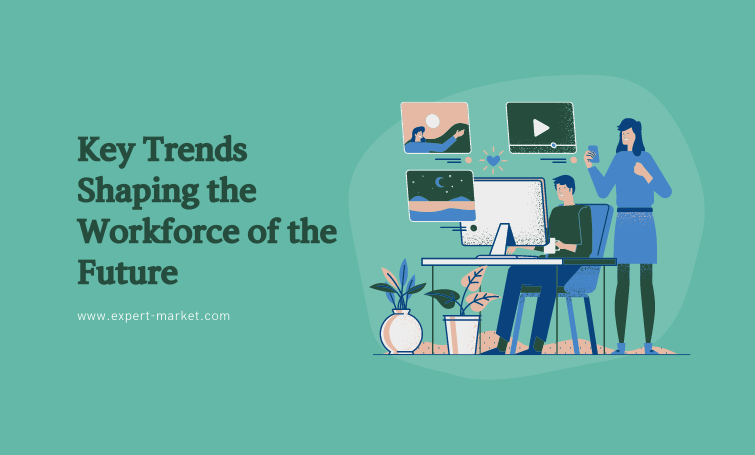 1. Disruptive Technology
The arrival of disruptive new technologies is the most commonly discussed trend that promises to shape the future of work.
In recent years, we've seen the potential of the Internet of Things and extended reality to improve specialists' safety by allowing them to repair and use machinery from a distance.
Artificial intelligence and robotics could provide human beings with highly accurate and efficient assistants in any work environment.
The key to success with today's disruptive technology is ensuring that every investment empowers and enhances the work performance of the modern professional.
Automation and AI help facilitate the more mundane tasks so that team members can feel supported and focus on the most pressing challenges in the workplace.
Companies will likely rely on insights gathered from big data to figure out which investments make the most sense for their teams. Examining such issues as the biggest gaps in your customer journey map helps you determine where technologies like AI and IoT will be useful.
2. Globalization
Globalization has been making strides in shaping the business landscape. Essentially, it refers to the ability of companies to operate in a world without geographic boundaries.
This means that you can provide excellent customer service to people around the world and hire talent from anywhere on Earth simply by using amenities like the cloud and digital software.
In a world where remote working is becoming a reality for an ever-increasing number of people, globalization makes a lot of sense. It helps teams hire the talent they need without relying on local workers and offer better 24/7 customer service to clients.
Automatic translation software and collaboration tools make globalization accessible today.
Applications that automatically record and translate the language in a meeting are also becoming available, with transcriptions that you can search through later.
The age of globalization ensures that no company will be restricted to hiring the wrong talent just because they don't have access to specific professionals in their immediate vicinity.
3. Mobility
Speaking of remote work, access to cloud-based technology and various SaaS solutions help employees be productive wherever they are.
In some teams, members already do most of their work from their mobile devices – contributing to the company even as they're on the move. The arrival of 5G will prove particularly important here, as it will ensure latency-free connections to the office.
For instance, in the new era of mobility, field workers will be able to access HD video conferences with their team members to ensure that they know what they need to do next on any task. Teams can collaborate from different continents as if they were in the same room.
In the future, companies might even be able to improve mobility experiences by adding new realities into the mix. Augmented reality apps are already a standard feature on many smartphones.
With AR, team members will be able to see a 3D representation of a machine in real-time and spot potential issues from a distance.
Going forward, the demand for mobility will continue to increase.
Many companies have already witnessed firsthand how productive their employees can be outside of the corporate environment.
Work is becoming less and less defined by going to the office. The new generation of employees places high value on a healthy work-life balance.
More and more companies realize that flexibility and mobility are significant contributors to a more engaged workforce and a low employee churn rate.
4. Mobile Technology
As team members spend more time on their smartphones, the demand for mobile apps with precise functionalities is increasing too.
Mobile applications have the potential to transform the way that we work on a massive scale. These tools are proving beneficial not only for more general activities like video conferencing and file sharing, but also for improving more specific processes within companies.
With the right mobile technology, business leaders in any industry can help their team members become more informed and productive.
Allowing employees to access their work from home through custom apps instead of having to use specialist tools to be productive tends to decrease costs.
You might even find that mobile apps reduce your environmental footprint because you don't have to spend so much on electronics that later end up in a landfill.
Modern apps aren't as code-heavy as they used to be, and the hardware they require to run is becoming smaller and simpler. Already, there are smartphones on the market able to perform better than an average desktop computer.
We've mentioned some disruptive technologies before, and all of them are shaping how apps are created, maintained, and used. With the advent of 5G technology, employees will be able to work efficiently wherever and wherever using their smartphones, without ever having to enter a physical office.
5. New Generations in the Workforce
Finally, one of the biggest trends affecting the way we work today is the arrival of new generations in the workforce. 
Currently, millennials make up the most numerous group within the working population. Known for their comfort with digital tools and new technology, these professionals bring new approaches and values into the workplace. They also welcome the rise of video conferencing, artificial intelligence, and smart assistants.
As we go forward, and more Gen Z professionals enter the job market, they will continue this trend towards a tech-first work environment.
The younger generations in the workforce have grown up in a world where remote and distance work is perfectly normal.
These employees know how to interact with machines and enthusiastically explore new ideas like virtual assistants you can control with your voice.
The newer generations are open to ideas that might have made older workers feel uncomfortable or uncertain in the past. This means that they will continue to encourage and support innovation in the workforce.
Not only is this generation welcoming tech innovations and trends, but they are also more sensitive about environmental and social issues. They will champion companies that share their values, so companies will need to start embracing these values too if they want to attract the future workforce.
The Arrival of the New Workplace
The world as we know it is changing dramatically every day. New discoveries in technologies from artificial intelligence to connected devices continually transform the way we communicate with friends, connect with businesses, and even perform at work.
There's no doubt that the workplace will continue to evolve to match the demands of a changing environment.
As technology continues to grow, the demands of customers and clients transform with it, pushing companies to try new things. The arrival of options like 5G for mobile connectivity and AI for big data analytics is sure to impact the way we work.
The question for today's businesses isn't whether your industry is going to change, but instead: are you ready for the transformation that's coming your way?