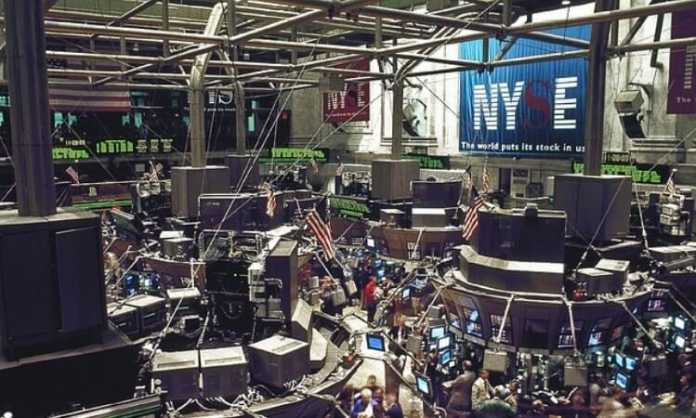 Finally after weeks of anticipation,
Aurora Cannabis Inc.
(TSE:ACB) gave us some details on its US listing this week. Currently only trading on the Toronto Stock Exchange, the company's shares will list on the New York Stock Exchange (NYSE) before the end of the month pending the exchange appoves Aurora.
Share prices usually get a lift from a major U.S. listing, as U.S. investors can easily buy the stock and trade volume rises.
Will An NYSE Listing Bring A Price Increase?
The Canadian based TSE is not as liquid as a major exchange such as the NYSE. Lower liquidity means largers spreads between bid and ask prices where Sellers and buyers alike are less likely to get the price they want when volumes are low and spreads are big. So theoretically, listing on the NYSE will give Aurora's stock some tangible benefits to investors. It will also make the stock less volatile, which means a larger buy-in from institutional funds and brokers for their clients.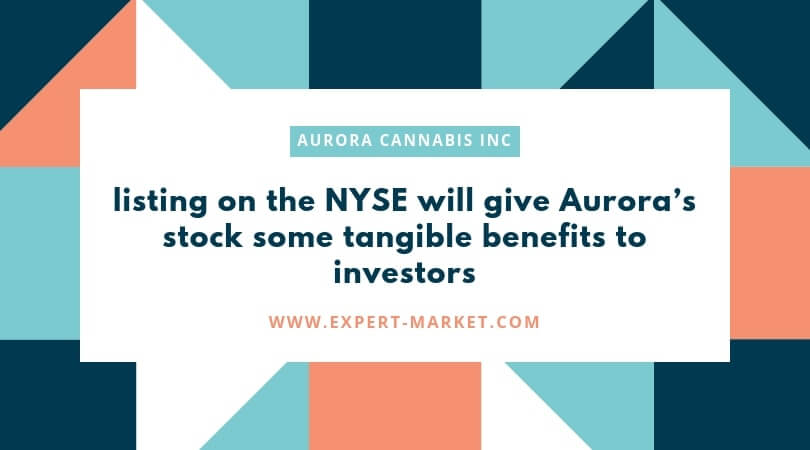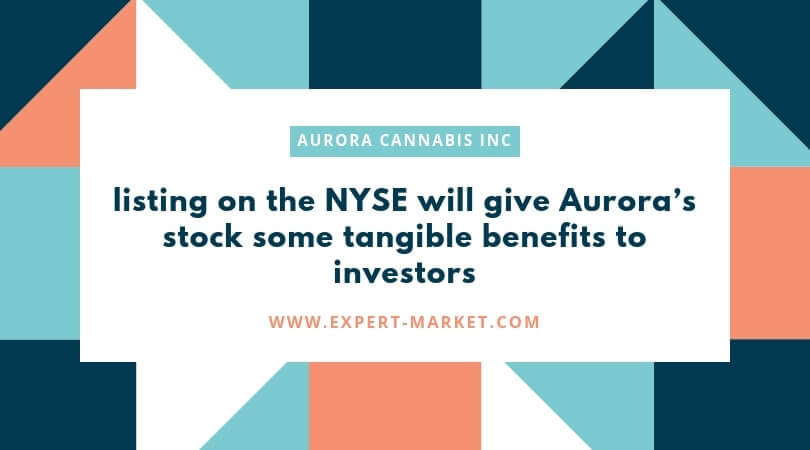 These costs due to thin market depth and trade execution delays can easily add up to more than the commissions they pay.
Another downside of being listed in only Canada is foreign exchange on currency. A good investment can easily turn into a bad one without the proper hedging of the currency exchange. When Aurora begins trading in the U.S., investors there won't have to worry about their currency cost when buying and selling.
Or Is The News Priced Into The Current Value?
Some think it's possible that the news of NYSE listing is already cooked into Aurora's current share price, given that news of a potential NYSE listing has been public for some time and Aurora has seen a significant increase in price over this time period. Aurora Cannabis stock has been trading Over the Counter in the U.S. under the ticker OTCQB:ACBFF for a while. Chief Corporate Officer for Aurora Cam Battley stated that when
Aurora announced its intention to list on a major US stock exchange
,
NYSE listing makes the stock more attractive to "U.S. institutional investors, not all of whom can trade in OTC-listed securities." Institutional money is considered less volatile than retail, as well. 
Aurora Cannabis has been one of the most trending cannabis tickers on the TSE since 2017 and usually among the most traded volume stocks. One thing that's for sure is that this listing will enhance trading efficiency and price discovery for Aurora's shares, and there is bound to be upside when it debuts trading as a less risky ticker for U.S. investors.