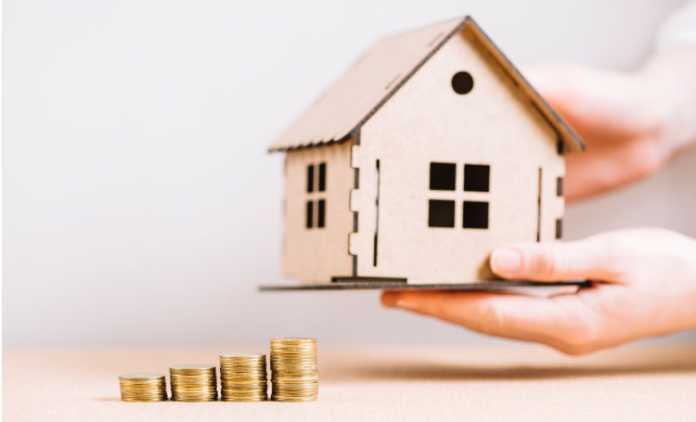 After the period of your mortgage contract ends, you'll have the option of renewing your mortgage agreement. To renew your mortgage, simply re-up with your mortgage provider at the same rate and period you previously agreed upon. Most of the time, if you don't take action, your mortgage will either renew automatically or go into default.
When the term of your mortgage is coming to an end, the mortgage lender will present you with renewal conditions that you can accept, negotiate, or reject according to your preferences. It may also be a good time to make adjustments to your mortgage, such as renewing or converting from a fixed to an adjustable-rate mortgage. It is discussed in this article if it is worthwhile to renew your mortgage.
Alpine Credits will assist you in navigating the various types of insurance and early mortgage renewal options available to you. Click on this link to learn more about the various kinds of loans available.
When Your Mortgage Comes Up For Renewal, What Does It Mean?
Renewing your mortgage merely indicates that the existing period of your contract is coming to an end. The contract you enter into with a lender when you obtain a mortgage is valid for a specified amount of time.
If you haven't paid off the entire balance of your mortgage, you'll have to renew after each term. For the most part, you'll have to return your mortgage over several years to do so.
Mortgage Renewal: Pros And Cons
The Pros
Mortgage renewing may have one or more advantages depending on the type of loan you have been approved for.
A shorter period until repayment is completed.
A decrease in interest rates and reduced monthly installment payment.
Your equity can be withdrawn and used in different ways.
A mortgage renewing helps cash-strapped borrowers make room in their monthly budget by lowering their interest rates. A renewal could result in you receiving additional funds if you have assets in your house. This could be useful if you anticipate an increase in your cost of living or if your earnings have decreased.
This may have only a minor impact on your monthly budget while also assisting you in paying off your debt more quickly. Mortgage renewing can also be done by homeowners who desire to shorten their present mortgage's duration from 30 years to 15 years.
The Cons
Some people will benefit from renewing while others will not. When is renewing a poor idea? If you take the following factors into account, renewing may not make sense.
Resets the Timer on Your Loan
If you don't make a move soon, the costs could outweigh the advantages.
A new appraisal may turn your mortgage on its head.
This may increase your monthly expenses.
Your closing fees will be the same as when you took out the initial loan when you renewed. Aside from legal expenses and appraisals, closing costs might also include the origination fee for a mortgage loan.
If you want to pay off your debt faster, consider renewing into a mortgage with a shorter term. Just be aware that your monthly payments will be greater as a result of this decision.
If your current mortgage has 20 years remaining, consider renewing into a 30-year loan. Due to the more extended repayment period, you will have reduced monthly payments. However, this is a pricey option. An extra ten years on your mortgage equals an additional ten years' worth of interest payments.
What Should You Know Before Renewing Your Mortgage?
Be mindful of the plans you have for your home before renewing your mortgage. This will ensure that your mortgage will continue to meet your needs now and in the future. Mortgages aren't only about getting the lowest interest rate possible.
Take A Look At Your Present Financial Objectives
Before signing and returning your mortgage renewal form, take a moment to reevaluate your financial objectives. Make sure that your current lender has a mortgage program that meets your requirements before switching.
Request A Lower Interest Rate On Your Renewal Mortgage
However, even with your existing lender, this isn't the lowest rate you can get. In addition, competing lenders' rates are typically lower. Renegotiating a better mortgage renewal rate becomes even more critical in an economy of rising interest rates.
Start Looking Around For The Best Deals As Soon As Possible
Your existing lender will likely give you a renewal notice in the last 30 days of your term, but you can typically begin hunting 120 days before the maturity date of your present mortgage. Discover when your mortgage contract is due for maturity so you can make sure you're ready.
Lock In Your Rates
Using a mortgage broker to compare rates is a smart move when looking for a better deal. Instead of going from lender to lender by yourself, a mortgage broker can look at your credit report and discover a list of lenders who will deal with you and the best rates they can provide. Ask your mortgage broker to find out what rate you might be eligible for if you transfer lenders.
Can Your Renewal Be Denied?
If you have not paid the required payments during your mortgage's term, your mortgage lender may opt not to renew the mortgage when it is about to expire. Your lender will analyze your credit report before renewing your mortgage, even if you have made all of your payments on schedule.
Some lenders may still opt not to renew your mortgage even if they see other credit behaviour that indicates you are at significant risk of defaulting on your mortgage payment.
Endnote
Consider whether or not going through with the procedure makes good sense for your future house plans if you locate at a lower rate. Renewing your mortgage is easier if you're ready for it in advance. So begin early and give yourself plenty of time to think about what you want to do in the future.
Try to figure out how your mortgage can help you achieve your goals. Be sure to conduct your research before making a decision and seek the advice of a qualified mortgage broker if you have any queries or concerns.