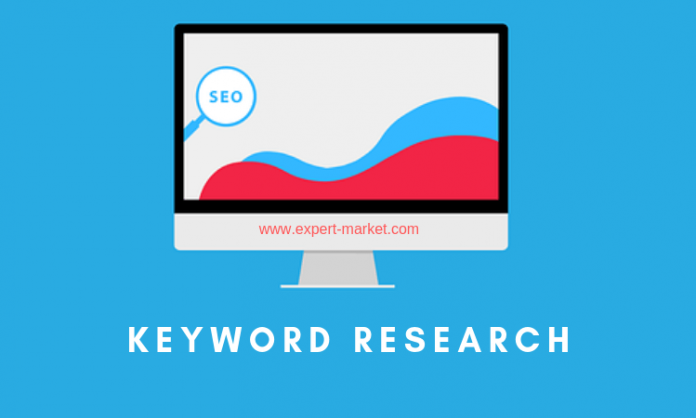 When you have decided to launch an SEO campaign in order boost your online visibility, you should prudently be kick starting your campaign with Google's keyword planner – one of the most basic as well as powerful tools of internet marketing.
Effective Keyword research is backbone of every successful SEO campaign. It gives you estimation of expected targeted traffic from your campaign. If your keyword research is wrong, or you are targeting wrong audience then at the end your return on investment is going to be very depressing.
Today we will be particularly discussing the various merits of good keyword analysis and why companies offering SEO services would actually attach so much importance to this particular attribute. However, at first, we would first try and find out what keyword analysis is all about. So, read on to find out.
What is keyword research?
Keyword research helps you find out which keyword/s is/are used by your audience to find your products or services. For instance, if you are heading a shoe company in Houston then some of the popular keywords with which your users might be searching your products are:
Shoe companies Houston
Shoe companies in Houston
Shoes Houston
Best shoe companies Houston
Why is it inevitable for a good SEO campaign?
Once you find out the search volume of each of the keywords you can plan your content in accordance so that your web page gets "seen" by the audience.
The search volume of each keyword denotes the number of people, who have searched the respective keywords. Using keywords wisely makes it easier for you to engage better with the audience.
If you are using popular keywords in your content (you should not stuff your content unnecessarily with these keywords but have to insert them naturally in the informative piece) then there are chances of it being ranked higher in Google.
Naturally, an increased number of users will visit your site and if you are able to offer them an interesting, error-free and useful piece of content then you can expect to hook them for a longer time to your website.
And, who knows one or two might of them might just as well buy from you just because he/they is/are impressed with your content! So, in short, it might as well all start with the keyword analysis itself.
All the merits of the proper keyword research have been summed up in one paragraph itself:
It increases search engine rankings
It bolsters audience engagement
It lays the foundation for better search engine conversion rate
As said earlier, well targeted keywords in your marketing campaign will boost your ROI to a significant level. Apart from keyword research, there are some other factors that decided organic ranking in Google SERP and these are as follows:-
Your landing page design
Speed: With recent July 2018 update, Google clearly said that they are now considering webpage speed as one of the powerful ranking factor.
Content: Your webpage content should be highly optimised with proper H1, H2… H4 tags.
No keyword stuffing: It is recommend to maintain keyword density of 1.5%.
If you will follow all above guidelines along with your keyword research then you will surely see satisfactory result from your online marketing campaign.