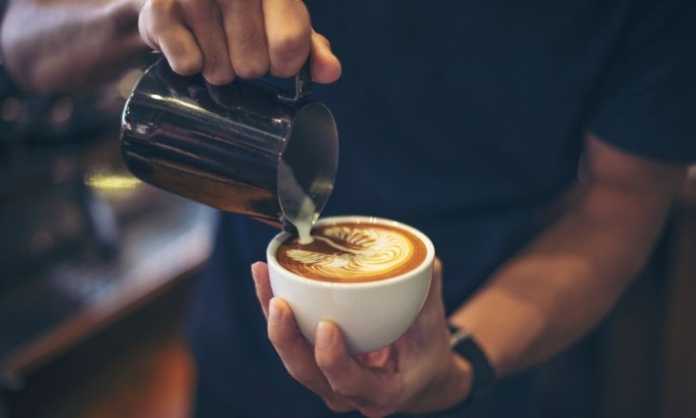 Among all the places where food and drinks are being served, coffee shops are the most special ones. Everything's meant to make you feel cosy and homey: from the tantalising aroma of freshly ground coffee beans, and the sound of espresso being pulled, to such details as cup sleeves, or a rosetta on your favourite latte.
Usually, a good coffee shop has many customers every day. They remind of beehives, full of life and energy. Coffee is the fuel that keeps us moving. No wonder that so many people come to buy it.
However, even the most successful coffee shop can lose customers during the crisis. Indeed, one of the first things people decide to cut off in order to save money during financial instability is buying coffee to go.
The marketing teams of world coffee giants such as Starbucks or Costa Coffee are already thinking of the strategies to recuperate their business after the crisis. But what should you do if the cafe you own does not belong to a big chain and you don't have the team which will help your coffee shop come back to normal life?
There are a couple of solutions that might help you recuperate your coffee business after tough times. And here you can find the list of them:
Giveaways
It might sound ridiculous to you. How can giving something for free help you recuperate financially? But this marketing strategy is worth giving a shot.
People love receiving something for free, even if they don't actually need it. The person who gives gifts is always seen as being good and generous. This rule also applies to coffee shops.
Creating a giveaway online and randomly choosing a couple of lucky winners will create a buzz around your coffeeshop. For instance, you can give 10 cups of coffee for free or be more generous and invest in a couple of free vouchers for a certain sum of money.
First of all, while winning a free cup of coffee, a customer is more likely to come with other people who will be potential customers. The lucky winner can also purchase an additional product, for example, order a dessert. Even if the client does not spend extra money the day they use a voucher, the association with the place will be positive, and they will create a potential loyal customer.
This technique is a proven method to boost the number of customers and also to advertise the products you have.
Be Up-To-Date
Even if you are an ardent opponent of such social networks like Facebook or Instagram, remember that they might help you recuperate your business after the crisis.
Creating a Facebook account for the coffee shop is a must in the twenty-first century. First of all, it is free and does not require additional costs as other advertisement tools. Second of all, you can do it yourself.
Take lovely pictures of the food and drinks your place serves. Give brief descriptions avoiding unpleasant or confusing words. You are the person who knows about the advantage of every product, so try to show them to the potential customer.
Include the description of the location and the working hours of the place. Facilitate your potential customer's road to the place as much as possible.
One of the methods that many coffeeshops owners use is introducing the working stuff to the subscribers. Take the pictures of your barista or a waitress while doing the work they love. Share some funny stories about them. Let the customer feel homey and comfortable. Show them you have nothing to hide.
Keep the subscribers up-to-date with the discounts and offers your café has. Social networks are the first source of knowledge for the twenty-first-century customer.
Always try to boost the number of followers your account has. It will expand your network and, therefore, your profit.
Host An Event
When your coffee shop already has a Facebook or Instagram account, the next step is very easy to do. Get to know what kind of event your target audience would be interested in. A poetry evening, a business workshop, a language quiz, or a jazz concert?
Cooperate with the people who are eager to promote their art or service and offer them to host their event at your place. Remember about advertisements online. Make sure as many people as possible are interested in going to the event.
And voila! You have many visitors, your products are being sold, the customers are enjoying the place and the event. The majority of people will remember the positive emotions from this day and will be willing to come back to your place.
If you see that a certain type of event draws more customers, host it on a regular basis. For instance, make language quiz Thursdays or retro music Saturdays. Let your place become someone's good tradition.