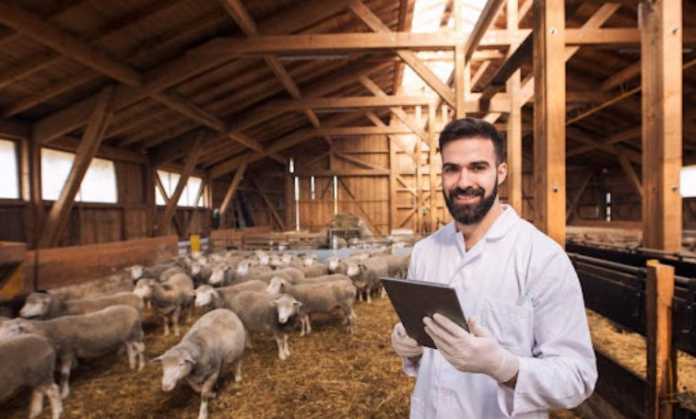 Animal feed consists of the food consumed by domestic animals, especially livestock and poultry, which includes carefully selected ingredients to ensure the best nutritional diet for animals and the quality of the end products, like milk, meat or eggs. Starting an animal feed business can be challenging, as you need to comply with the regulations and laws while also keeping in mind to gain substantial profits without risking the animal's health.
But don't worry; we will make your journey easier by giving you some essential tips. If you want to know how to start an animal feed making business, keep on reading.
Create a business plan
Creating a business plan is key to achieving success and will help you put things in perspective. It contains a long list of information and steps to know where to start, where you are heading and how to realize your goals. You must follow an entire process, like going to the local industrial and commercial bureau and completing your registration to obtain an operation and production license.
After thinking about all these procedures, it would be good for you to write a business plan to define your objectives and how to accomplish them. Your plan should start with an executive summary containing a mission statement, details of your financial goals, and a description of the products you are offering. Then, you must define your company, its name, location, address, and employees. Any other additional materials or supporting information should be added to an appendix. Prospective investors want to see the details that make you stand out from your competition, so you must highlight them with measurable, relevant objectives.
Estimate your investment
Starting a business in the animal feed industry requires two types of capital, fixed and working capital. The fixed one contains the costs of the physical elements, such as building, land or equipment, that don't require the need to invest repeatedly. Working capital is used to ensure the everyday flow of your business, like salaries, rent, transportation, raw materials. or any other cost that might appear in your daily expenses. Don't worry if you don't have the budget to start your dream business because there are several means available to finance it. For example, you can borrow additional funds from your local bank, or if your friends or family can loan you the money, you can also opt for this possibility.
Consider automation machinery
Nowadays, various technologies have created significant improvements in the automation of the feed field, from big dosing machinery in the animal sector to equipment for the pet food processing industry. And they help reduce costs and obtain the profit that all businesses thrive for. Dosing and weighing equipment should be an elementary acquisition for a feed making company, so you might want to take this step. Because the quantity of food is specially designed for the needs of an animal, any deviation from the norm can endanger the performance. Manual processes are extremely time-consuming and can also be the source of errors in dosing, which sometimes can cause chaos. So, investing in automation machinery from the start can be a great bonus. Ensure you properly train your employees on handling the equipment because it can prevent a bad scenario from happening.
Choose quality ingredients
Animal nutrition should include quality ingredients, like:
Vitamins
Minerals
Animal protein products
Corn
Soybean hulls
Oats
Wheat
The products should be non-GMO, which refers to food that is not genetically modified. And the good news is that some alternatives offer the same bonuses, such as peas, field beans or sunflower seeds. The quality of the products is essential, and as a producer, you should cultivate and harvest the plant material in the best way possible. Also, be careful with the fermentation process, as it is a factor that greatly impacts the quality.
Once the selection process is done, it is time to obtain the final product. You need to weigh the raw materials, use a disintegrator and mix the ingredients according to your formula.
Ensure an online presence
Who says that your animal feed business can't be on social media? You can market your products on social platforms and benefit from this advantage. You will surely increase your customer base with engaging content, creative pictures and interesting information. You can highlight why your business is unique and the best option for your target audience. Also, the presence online can be the one that differentiates you from your competition and makes you stand out. Because the platforms have a tremendous number of users, millions of potential clients can find you there, and they can ultimately become trustworthy customers who keep making monthly purchases.
Final words
Starting a business in the animal feed industry is not as simple as it might look. You need to put animal health first and do a long research to realize this step. Then you need to plan the business and see what investments you should make with your capital. Because you want to have a big production, you might also have to invest in some automation machinery. In the long run, this will save you from other costs and time that your employees can use in other aspects of your company. Last but not least, you should create genuine and original products to make you the best option for your clients. Competition may also be challenging to overcome, but if you trust in your business, you will surely achieve the success you wish for.