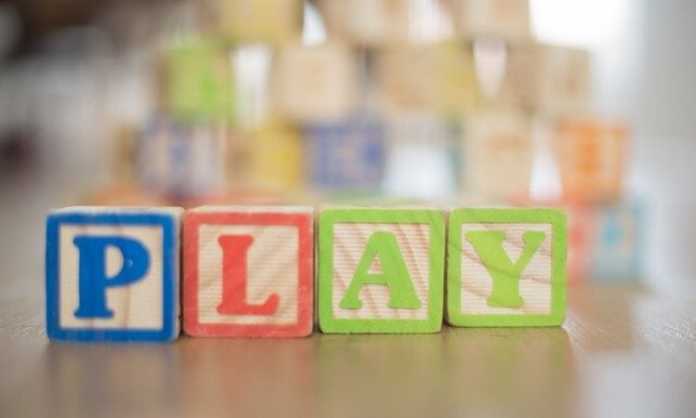 Parents are working now a days and they don't have time to look after their kids. Therefore, this is a good opportunity for those who can start a daycare center.
So now you are planning to start a child daycare business at home. And therefore, you must have come across the questions like is daycare a profitable business?, which type of daycare is good for you, how to start this business?.
If you are to start this business and came across these types of question then this article will help you a lot in establishing your business.
Topics to be covered:
Is a child daycare business profitable for you?
Which type of daycare is good for you?
How to establish your child daycare business?
Now let us talk about these points in detail to understand how you can start your child daycare at home.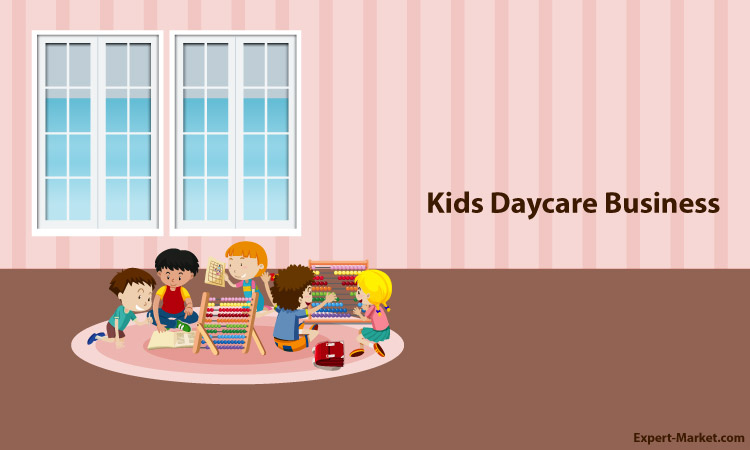 Is child daycare business profitable for you?
If you have a professional training on kids care and also if succeed to maintain the Ambience and Quality of the daycare then child daycare business is the most profitable business.
You can also hire professional staff to make it the strength of your business as it requires time to develop love and care for children and if you have the professionals then they already know how to handle kids with more patience
If you have a good space and if you can invest in the business to create good atmosphere and provide better facilities then your competitors which not only engage the kids in different activities but also help them learn different new things on their own. This will be the key essential part of your business and give your business a plus point over the competitors.
Which type of daycare is good for you?
Before you establish a child day-care you must decide first the type of day-care you should start. The day-care can be the franchised one also and it can be a day-care with your own name.
If you have good investment then you should prefer to own a daycare franchise as it is the best thing for you to start with. As if you love to earn with this business from the start only then you should prefer to own a franchise of your daycare business as it will be known to the people very well and they will prefer your franchised daycare over your competitors.
But if you don't have good amount to invest in your business then you can have your own child day-care. This will not yield you profit in the start but when you earn goodwill in your business then it will give you a good amount of profit.
But you should provide the better facilities and services to your customers over your competitors at a cheaper rate then your competitors as to boost your business. You can also advertise your business over the internet or on social media to get more and more customers.
How can you establish your child day-care business?
You must consider the following points before you decide to start your own child care/ day care center:
#1. First you should create your business plan:
Unlike other business ideas to make your business profitable and successful you should start with creating a business plan for your day care center.
While creating your business plan you must consider different points that will help you how to start your business.
The points you must consider in your business plan are as under:
The number children you can take at a time.
The number of employees you need in your day care.
Do you need funds for your business or you have the required investment for the same?
The number of hours of operation of your day care center.
Policies of your daycare center.
The fee structure for your business.
These are some of the required points that are to be considered before you start your day care center.
#2. Analysing your competitors:
The next step to this is to check who are your competitors and what are the services they are providing to their customers. If there are already a number of day-cares located near your area then you should prefer a better place to open a daycare or you can offer better services to your customers and can also provide something unique which will help you in becoming better than your competitors.
Initially, you can provide your services at a cheaper rate than your competitors and when the people get aware about your services and when they start preferring you over your competitors you can slightly increase your prices as till then they have built a trust on your employees and your center.
#3. Hiring employees for your daycare:
The staff members make a big difference in the success for your business. The parents prefer to send their children in a daycare where some professional staff members are there to take care of their children in a better way.
Before hiring staff members for your daycare, you should check the right skills in the employees and should also perform all the background checks required to before getting a permit for your business. You must also verify the educational qualifications and their background and experience.
#4. Apply for your day care license:
The license requirements of child daycare centers are different for every state and you must check the requirements as per your state. But the common requirements are listed below:
License for your business:
Your day care requires at least one license that is the business license. The license for your business will be issued by your state child welfare or through human services agency. The other business license is issued by the municipal corporation to establish your child care centers.
Health permits for your daycare:
Until you don't have health permits for your day care center your will not be allowed to open your daycare center. Here, an inspector reviews your home for proper sanitization, proper safety, and fire detectors working properly before providing your business health permits.
Employer identification number:
If you are employing some staff members before you start your business you are required to apply for an Employer Identification Number (EIN). The process for applying is very short and easy and it can be completed online.
Background checks for your employees:
You and the staff members in your business must undergo some background checks like criminal checks, and sex offender registry. As the day care center will be a home-based daycare center so the people or teenagers living in your house must also undergo these checks and it doesn't matter if they are working or not. As you are establishing a daycare for children so you must follow the guidelines for the safety of children.
$5. Getting license for your daycare:
The ease to obtain your business license mainly depends on your business models. As you are planning to start home-based day care so you will get the license and permits very easily as some background checks are only needed to fulfill and if these checks are done and some paperwork related to this is completed then you will be provided with the license to start your daycare.
You should remember that some other state requirements are also there which are also to be completed before the commencement of your business.
#6. Advertising your business:
To attract the customers at the initial stage you must advertise your business. You can use the following things to advertise your business:
You can use print ads to advertise your business.
You can even run some events to advertise your business in a different way like by running kid's event to attract more kids.
Regularly asking the parents to fill the feedback form and give their reviews to make the day care a better place for their kids.
Social media can be used widely to advertise your business.
Different media channels can be used to advertise the business to the local target audience.
Word of mouth can also be used to advertise about the daycare within your local area.
These marketing tactics can help you to create a buzz around your business and attract more and more customers to your daycare.
I hope this article helped you in answering to your questions which you were thinking about home-based day cares and the legal requirements related to this.