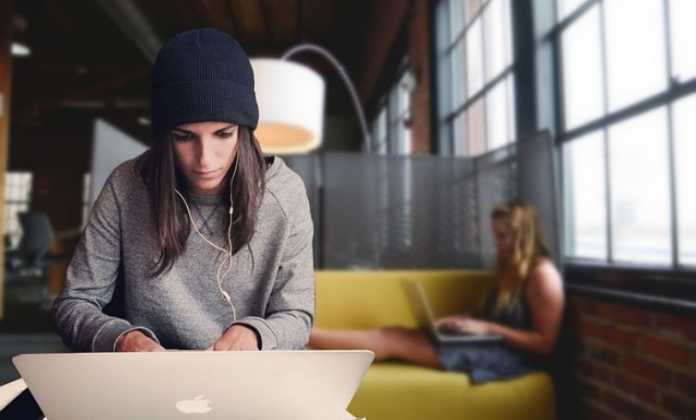 Work from home is now more common than ever. But if you're new to it, you might feel a bit uncertain about how to set up your space in a way that will ensure efficiency and productivity. After all, it can be tough to focus on what has to be done for work when you're distracted by family or thinking about things that need to be accomplished around the house.
To set up a home office that will ensure your success, keep reading for a few handy tips that anyone can apply.
Have a Separate Phone Line for Your Work
Whether you are running your own business from home or you are working as an employee from home, it is a great idea to have a separate phone line set up specifically for work-related calls. Rather than using a mobile phone, opting to use a landline is a good way to separate life from work, and you can use caller ID to screen calls as needed.
By having a separate phone line for your employment or business, you'll know that any calls you receive will be related to the work you do. Just bear in mind that scammers might still get a hold of your number, and you might still receive robocalls or scam calls on that line. In this case, Nuwber, a people search website, can help you figure out who the call is coming from so you can decide if you want to take it or block the number.  
Make Your Office Organized and Comfortable  
You'll likely be spending many hours sitting down while completing tasks at your desk and on your computer. Therefore, you want to be sure that your office space is comfortable. Also, keeping everything organized and easy to find will ensure you won't waste time looking for what you need. There are a variety of products you can use to optimize the amount of space you have, whether you have a large or small area in which you can work. 
In addition to keeping everything neat and organized, it's wise to carefully consider which office chair you'll use. Again, you'll be spending a long time sitting, and if you end up feeling uncomfortable because your chair is causing pain or discomfort, your efficiency and productivity will suffer. Rather than going with a regular office chair, opting for one that is ergonomically designed might provide more comfort so you can remain focused on your to-do list.
Invest in High-Quality Office Equipment and Tools
Regardless of the type of work you do, there are going to be certain products that you'll need in your home office, in addition to basic supplies. For instance, you'll likely need a good printer/scanner/copier, along with a newer computer that has the power to keep up with the software and tools you need to use to get things done. If you are a recruiter or just work in a similar area and need to hire people for jobs, then you can fill vacancies faster by using Leadar, a B2B database that is used by business people to find emails and phone numbers of potential candidates.
With the right equipment and technology, you'll be able to get through your day more efficiently without worrying about annoying problems like printer jams or a computer that's too slow or too low on memory. And with less frustration throughout the day, you'll be able to focus and be more productive. So, when it comes to office equipment, don't skimp. It's better to spend a little more on something that will give you the power you need for a long time to come. A product that is older or nearly obsolete will only need to be replaced sooner, and that will cause you to spend more money over time.
There you have it: a few simple ways to run a more efficient home office, whether you're totally new to working from home or you've been doing it for years and want to improve.