Once affiliate marketers become successful with their sites they realize that accepting a small percentage of a sale is not working anymore. With the skills acquired to be successful, it makes little sense to promote other people's products. Why not make 100% of the sale instead?
Since you are working in a digital world, you can create a digital product to sell and still be able to make all of your money from home. The most obvious place to look is in the form of an ebook that you have written, or at least had written for you. Then you can sell it on your site and collect all of the proceeds for yourself. This is a way to make good, passive money that you can learn more about with this resource. 
In this article, I will go over how you can make money by selling your own ebook.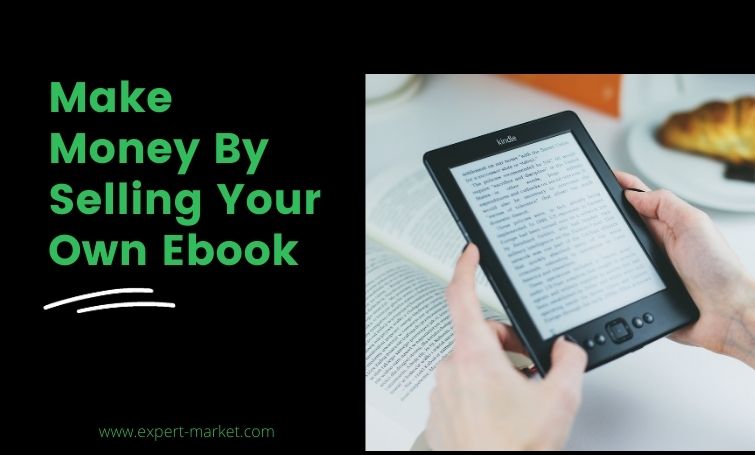 Find the right topic
There are two keys to picking the right topic to write your ebook about. The first is to write about what you know. If you have a particular expertise then this is an obvious place to start. If you are an accountant, for instance, then a book about how to manage your books would be an obvious topic.
The second thing to consider is it needs to be a topic that people are willing to pay for. You may be an expert in raising mealworms, but is that a topic that has enough interest to sell?
If your expertise doesn't have enough of a market then you're not going to sell. If this is the case then it makes more sense to find a topic that will sel and have somebody else write the book for you. You can have this done cheaply by looking for freelancers who understand the topic.
Build a following
Once the book is written, your work is only just beginning. Now, you have to build up some interest in it to sell it to the masses. If you simply put it up for sale on your site or on Amazon, then nobody is going to find it.
What you need to do is to build a following of fans on social media as an expert on the topic you've chosen. Have a solid and consistent social media presence with good content that people engage with. Starting a Youtube channel is also essential so people looking for information on the topic will find your videos. If your content is good, people will subscribe and your channel will attract a lot of views.
Once you have a following of loyal fans, you can promote your ebook to them and they will likely want to buy it.
Start an email list
One of the best ways to promote your own product is to use an email list. You can build the list through your website or social media channels and then use it to promote your book at any time.
Give people loads of useful content that they enjoy reading and then once in a while make a specific email blast to let people know about your book.