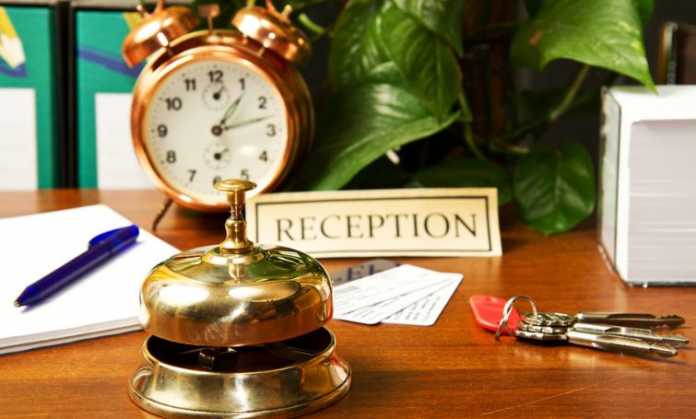 Knowing your target audience and understanding your unique selling point to market your hotel business is the key to maximizing your profits and standing out from the competition. However, if there's an aspect that must be a consistent consideration for all hotels, it's to ensure the safety or security of the property and the guests.
According to Infassure, security is critical in a hotel business or the hospitality industry since there's a system in place to protect guests, workers, and physical assets and resources such as appliances and guest goods. This is why hotel owners work with professional service providers to meet their complex communications and unique security needs.
Here are the other ways to keep your hotel business secure:
1. Use Smart Access Control Systems
These days, security systems can let you manage who can have access to every place of your hotel business. Each guest may use a key card to go to the gym, pool, and any place they wish to visit and use while not allowing access to those who aren't patrons. For instance, it keeps those who aren't paying from using the pool.
Guests may also appreciate the security limiting people. Moreover, you can create restricted areas and make them available to employees requiring access to such places.
A controlled access system isn't new, but due to today's technological advancements, it has become advanced. In fact, other tech providers can coordinate with your hotel systems so all measures work together.
2. Update Locks
A lock that can track who goes out or in the rooms may deter theft. Once employees are aware of the audit process on door security, it makes the rooms less vulnerable to theft. One of the lock upgrades you can consider to secure your hotel business includes automatic deadbolts. Typically, these can prevent external threats from burglars or can be used for systems that require master keys.
3. Have Advanced Surveillance Means
From anti-tampering systems and motion detectors to face-recognition technology, there are various options you can choose from when it comes to surveillance. Offer the best possible protection system without being uncomfortable to your guests and making things difficult for your employees.
The best companies creating advanced surveillance technology understand your needs. For example, depending on your preferences, they can have a system that has hidden and visible security cameras to cover every hotel area.
4. Consider Active Monitoring Of Your Hotel's Video Surveillance
Many hotel businesses have video surveillance of employee activities around sensitive places such as cash drawers and the front desk. However, new technology with feature-rich software allows another level of monitoring.
The software helps hotel business owners to match the transactions with video surveillance, saving your time from watching hours of video to find potential criminal activities. For instance, the software may detect when the cash draws are left open and show that whatever's being passed over the scanner is read. So, when installing a video surveillance system, ask your provider if they have an active monitoring feature.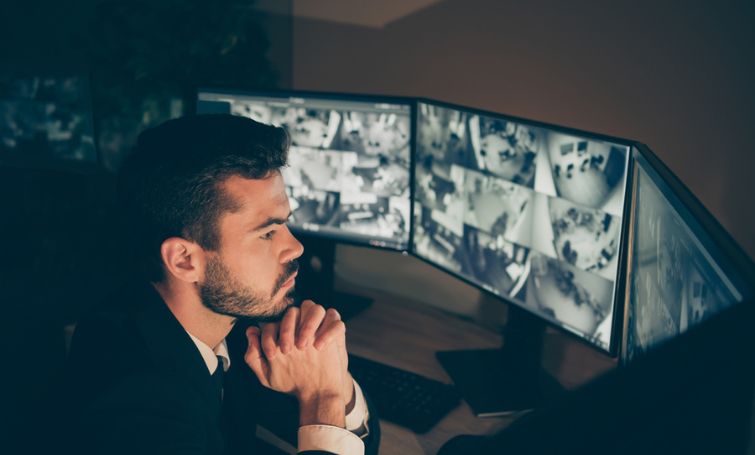 5. Invest In Information Security
Compared to other businesses, hotels tend to store card information in various places, including third-party partners, central reservation systems, card authorization forms, emails, and at the front desk. In addition, the property management systems (PMS), point-of-sales (POS), and electronic key card programmers are connected to the hotel's network, which makes it easy for cybercriminals to access confidential data.
To build a robust cybersecurity plan and protect your system, consider creating an information security team who'll be responsible for securing the hotel's data. Hiring professionals for the work will keep you updated on necessary changes in the cybersecurity domain, allowing you to protect your clients' information.
6. Hire More Security Officers
Aside from investing in the most advanced technology to secure your hotel business, you should also focus on hiring more security officers. These can improve your hotel security as they're highly trained to stop criminals and watch for suspicious behavior.
Posting security officers around the hotel or at the entrances can deter criminals and ensure that any problems are handled immediately. Furthermore, security officers can help escort all unruly guests back to every room. You may use security officers to monitor your parking area to ensure that your guests' vehicles are well-protected.
7. Train Your Employees To Understand Safety Procedures
Even if the news focus on data security and guest safety, you can't overlook the security and safety of your people for the sake of productivity and health.
Generally, housekeepers may have more stress injuries than other hotel employees. For instance, luxury linens and mattresses that hotels upgraded are heavy, and lifting them often may take its toll. In addition, bending and regularly using heavy vacuum cleaners may cause back pain.
With that in mind, you should train your employees to ensure safety. If needed, retrain your employees to practice safety standards.
8. Create An Effective And Clear Emergency Response Plan
A big part of your hotel's security and safety is measured by the way in which you react to an emergency. Setting up effective and transparent evacuation and emergency response plans before a disaster happens will keep everyone secure in the establishment. Preparing your staff with a procedural plan can keep everybody clear-headed and safe in case the worst happens.
Pre-planned emergency steps protect your guests, but they keep your staff safe as well. With disastrous hotel emergencies that range from natural disasters, fire, devastating shootings, and robberies, it's necessary to create an emergency plan. It's vital that your employees know how to respond and what to do, so your guests will be guided in the right direction.
When an emergency strikes, the guests will turn to you to show them where to go and what to do. It's a big responsibility to hold, and it's up to you and your employees to prepare for such cases to avoid surprises. If possible, work with security experts specializing in the hotel industry to know how to make an effective emergency response plan.
Wrapping Up
Running a hotel business is never easy. While there are various things to consider, security must never be an afterthought. So, if you're running a hotel business and searching for ways to keep it secure and safe for everyone, especially your guests, make sure to keep the above tips in mind. Once you implement them correctly, you'll gain a competitive edge in the hotelier industry.