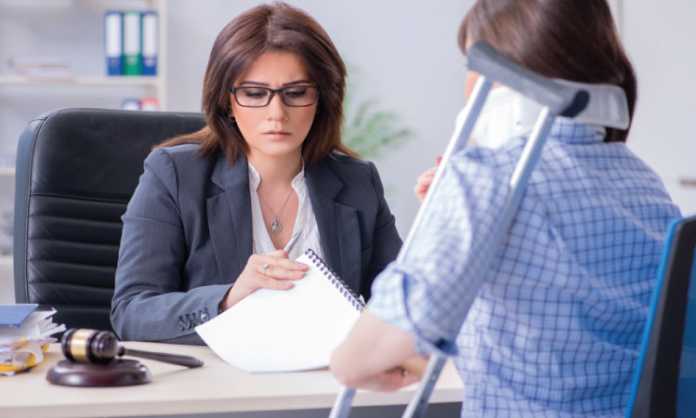 Finding an injury attorney for your case is crucial when you are injured in an accident. You want someone who understands the law and can build a strong case for you, but you also want someone who will fight for you.
You can find out if a lawyer has experience with trial cases by asking them about their success rate. A high success rate means they have successfully negotiated settlements and taken personal injury cases to trial through the verdict.
Experience
When choosing the best injury attorney, you want to look for one with years of experience handling cases like yours. This will allow them to understand the law better and navigate the legal process so they can get you the compensation you deserve.
You also want to consider how much trial experience a lawyer has. This is especially important if you plan on taking your case to trial because you don't want to hire someone who has only handled a handful of personal injury cases in their career.
Using referrals from friends or coworkers can help you find an attorney who has helped others with their personal injury claims. But be sure to check out reviews online before making any hiring decisions.
Reputation
Reputation is a big deal when hiring a personal injury attorney. Look for a lawyer with a proven track record of securing the best possible outcome in your case. You can do this by asking your lawyer to show you their client list or by browsing online reviews of the firm.
You also want to choose an attorney with a manageable caseload. Some law firms handle up to 100 cases per week, which is insufficient time to give each client the attention they deserve. The best attorney for your case will have a good understanding of the intricacies of your particular case and will keep you updated on what's going on in your case. The right attorney can help you avoid some pitfalls of working with large, disinterested insurance companies.
Costs
When you are looking for an injury attorney to represent you, it is essential to understand their costs. This includes the costs of getting expert witnesses, court-related expenses, etc. Also, be sure to ask what happens if you lose your case. Some lawyers don't require you to reimburse them for their "out-of-pocket" expenses if the patient is lost, while others do.
It is also good to look at reviews on various websites and talk to friends, family members, and coworkers who have used injury attorneys. If they say that a particular lawyer is good, put them on your list of candidates for consideration. However, remember to decide who you want to hire only after you have had a chance to meet them and discuss your case.
Timeliness
Timeliness is one of the most important factors when choosing an injury attorney. This is because personal injury cases have a lot of deadlines that need to be met to keep settlement negotiations or court demands on track. Having a responsive and prompt lawyer when responding to your calls and questions would be best. This is important because communication will be an integral part of your case.
During your consultation, ask the attorney how they will approach your case and if they feel comfortable representing you. It's also a good idea to check with previous clients about their experience with the lawyer. You may want to look elsewhere if they seem nervous or unsure about their approach to personal injury cases.
Additional Resources
When finding an injury attorney for your case, you want to ensure they have a range of additional resources available. These can include medical professionals, experts, a network of resources for your case, and more. These additional services can save you time, money, and hassle. You also want to make sure that the lawyer you choose has connections with insurance companies and other parties that may be involved in your case.
Ideally, speaking with several injury attorneys before making final decisions would be best. You can ask friends and family for recommendations or use online tools to connect with injury lawyers. This will help you narrow your list and find the best fit for your needs.