Now is a great opportunity to expand your Software-as-a-Service (SaaS) business as the popularity of this model continues to rise. But right now, the idea of becoming the dominant SaaS brand in your field may seem daunting.
Most successful SaaS models are well-established in organic search results. While search engine optimization (SEO) for SaaS companies may seem simple at first, putting it into practice may be a complex and time-consuming process.
Understanding SaaS SEO
To put it simply, SaaS SEO is the process of optimizing your website and its content to achieve a higher ranking in search engine results pages (SERPs) in response to inquiries related to your SaaS business.
SaaS businesses are different from others, like e-commerce, since they place a high value on organic search. This highlights the importance of achieving high search engine rankings for keywords related to their field.
SaaS SEO is a long-term and all-encompassing kind of SEO that can generate organic traffic long after content creation.
Help from a SaaS SEO agency like Amplifyed is crucial for advancing search engine results and creating a sustainable and effective SEO plan. However, there are no specific standards for SaaS SEO. The odds of getting long-term rankings improve when tried-and-true SEO tactics are implemented to help visitors. 
The following is a guide to developing an actionable SEO plan for your SaaS business.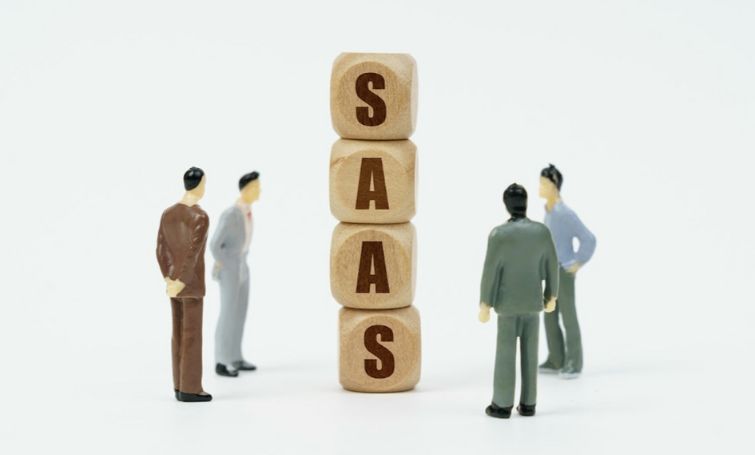 Establish A Solid Foundation For Your Technical SEO
Technical SEO is concerned with the nuts and bolts of your site, including how it functions, how it's organized, and how it communicates with search engine crawlers.
Google's algorithms consider it mandatory for all websites. Therefore, even the best quality content won't rank on the first page without a solid technical SEO base.
There are many essential components of technical SEO, but these four are especially vital to the success of your site:
Website structure
Page speed
Responsive design
Security
So, be sure to incorporate these critical components.
Know And Understand Your Target Audience
The marketing process starts with developing a buyer persona. The goal of any type of promotional material, no matter the medium, is to establish a connection with the consumer. You may greatly improve your marketing and sales outcomes by beginning your SaaS strategy with a focus on the ideal target audience.
By outlining your ideal customers in great detail, you may tailor your marketing to better engage potential customers. If you skip this phase, all you'll be doing is 'throwing out ideas.'
You need to understand your customers as much as possible to identify their pain points, interests, and keywords selection that led them to your business.
Although millions of people use search engines daily, not all of them are likely to become customers. It's possible that some customers are aware of the issue but are unwilling to pay for a solution, while other customers may be regular users of your competitors who are open to trying something new.
Consequently, you should initially develop and refine your SaaS product's buyer persona before you venture further into choosing the right keywords.
Optimize Your Content
Content, both in terms of quantity and quality, is important to your success in SaaS SEO. If you want your content to rank higher in search engine results, you need to pay attention to the following:
Prioritize users by providing them with value and information relevant to them. Don't just write for the sake of the search engine crawlers. There are three main goals you should work toward:
Keywords that are of interest to both your SaaS company and its target market
Keywords with a large search volume (this metric will be unique to your business and industry)
Keywords with manageable levels of competition
Make use of the topic clusters strategy, in which a more in-depth and lengthier 'pillar' page targets the primary keywords. On the other hand, shorter content pieces cover the keywords that are connected to the primary keywords. There's a link to the main page on each of these subpages. For instance, the main page could contain in-depth information about 'digital marketing,' while the shorter pieces could address topics such as 'search engine optimization' and 'email marketing,' among others. This strategy can assist you in establishing your credibility and authority over a specific subject, which is the method that Google prefers in the modern era.
When evaluating keyword density, use keywords naturally. This includes using Latent Semantic Indexing (LSI) keywords to develop more natural content and help your SaaS SEO strategy.
Implementing the pointers above will optimize your content.
Build Trust Through Expertise And Authority
Expertise, authority, and trust (E-A-T) signals can cause people to have confidence in your website. Be sure to credit the writers who contributed to your content, outline your company's objectives and accomplishments, and include feedback from reputable sources.
Building trust with people, as with user experience (UX), should be the primary motivation for these improvements. Doing so will also build trust with search engines.
Build Links To Your Key Pages
There are several link-building strategies that can be used for SaaS SEO. Backlinks can appear in a variety of formats, the most common of which is hyperlinked text with an anchor that links the connected page's content. They can be:
A link to a website, social media post, or podcast episode description with a URL
A logo or image that appears on a website's front page
An online video with a clickable link
A link-embedded infographic
However, starting your organic growth strategy with link building is an expensive and time-consuming process.
Although backlinks continue to be a major element in search engine rankings, you should have the right content and a strong on-page technical foundation in place before you begin cold email outreach. You can avoid Google's penalties by avoiding buying links and instead focusing on branding and public relations (PR) in tandem with a backlink strategy.
Know Your Competitors
When it comes to SEO, SaaS companies benefit greatly from knowledge about their competitors. It's important to evaluate your competitors' strategies when building a SaaS SEO plan.
Research your direct and indirect competitors' strategies. But why do that? When you study the competition, you can learn what tactics work and which do not.
Learn which keywords drive the most traffic by reading their most popular content. Incorporating these tips into your own SEO approach can help you rank higher in search engine results.
Conclusion
Keep in mind that SEO is a continuous process, especially considering how competitive the field is for a SaaS development company. Therefore, in order to maintain high-quality results and profitability, your SaaS SEO strategy should be assessed regularly for relevance and improvements.