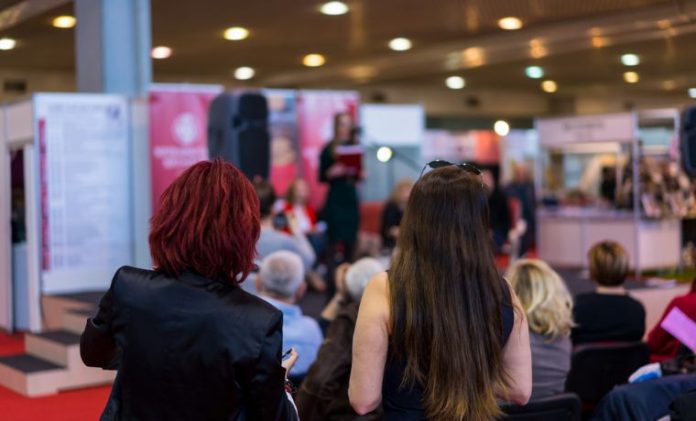 The key to maintaining an edge in a highly competitive industry is to find effective ways to boost brand awareness. One of the ways to make it happen is to participate in promotional events.
Always remember that brand awareness is one of the most crucial components of any marketing campaign. Make your brand stand out. A good start may include portraying the human side of your brand or making your promotional event memorable with an activity that offers a unique experience, such as live screen printing.  
Nowadays, there's a different trend among consumers. Most prefer an experience, and the right one will be a driving force that'll urge them to buy a product or support a service provider. If you want success in spreading the word about your brand in promotional events, here are several tips to remember: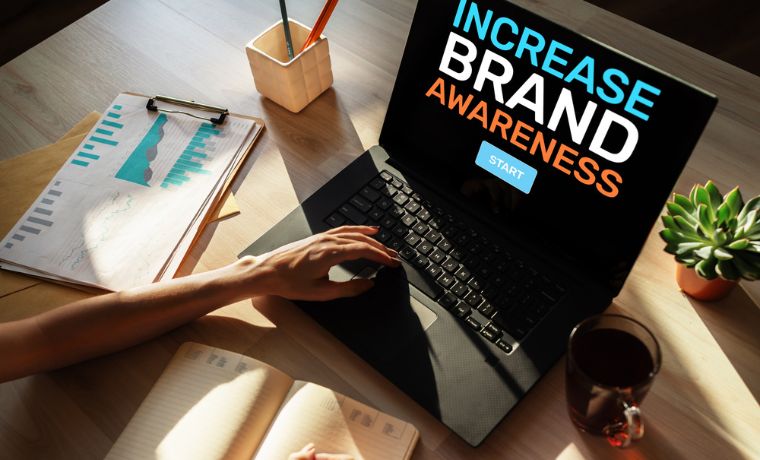 Decide On A Memorable Venue And Event Theme
If you're planning a promotional event for your brand, choosing the right venue and theme is an important consideration to ensure success. Remember that how you present your brand matters, and the ideal venue plays an important role in captivating your target audience. The venue to keep in mind should be consistent with what your brand is about but with an extra perk.
As for the theme, it should showcase the brand values and connect to your target audience. The event theme should be something that draws their attention.
Maximize The Power Of Social Media To Spread The Message Of Your Brand
Social media is something to consider if you want to boost brand awareness during promotional events. Major social media platforms serve as indispensable tools to spread the word about your brand with the capability to reach out to a wider audience.
You can utilize social media to share valuable insights about your brand or start a blog that you can readily share online. Make sure to provide fresh content, and your target audience will get to know and recognize your brand.
Providing good-quality content is crucial regardless of the social media platform you'll use. Doing so will ensure you'll stand out from the rest. Make it a priority to stay relevant and provide something valuable. When you can keep your audience engaged, you'll see an improvement in the figures. As your audience grows, you can invite them to upcoming promotional events too.
Offer Freebies During Events
For most people, hearing about event freebies can initiate excitement. Luckily, you can leverage freebies as a way to boost awareness about your brand. It may be best to offer something for free during events, which is one way to encourage wary yet potential customers to check out your product or service. In no time, it may be the key to creating word about your brand online.
It can be a free sample of a product or a free trial of a service. Generally, it gives your audience a chance to know what your brand offers while spreading awareness.
For example, you can choose from a free trial or freemium if you're offering a service. If you're going to offer a free trial to potential customers, it's essentially a version that's free for a limited period. As for a freemium, it's a basic version that's free indefinitely but can be upgraded to a paid plan with better features.
Get Your Brand Profile Ready
If you're going to host an upcoming promotional event, make it a priority to get your brand profile ready. Remember that recognition is one of the key elements in establishing brand awareness.
Regardless of the type of promotional event, expect your target audience to check out your brand's social media profiles. You should ensure that your audience can readily understand the essentials of your brand and purpose based on your social media account and posts. 
Most brands only have seconds to engage their target audience and present a brief story. An ideal approach is to utilize the cover photo to reinforce the brand's purpose and tagline. If you find it challenging to summarize what your brand is all about in a few characters and images, settling for a well-optimized photo and profile would be a good starting point to establish your brand with the target audience.
Seek Collaboration With Other Brands
If you want to boost awareness about your brand, it may be best to collaborate with other brands. An ideal approach is to collaborate when there are new releases or campaigns. Doing so allows the parties involved to get the chance to introduce themselves to new audiences, effectively widening audience reach.
Collaboration is the best way to impart value if you can align the creativity and strategic aspects with partners. If you start on the right track, all parties will benefit from lower costs, the potential for growth, and farther market reach. The key to successful collaboration is to align your brand with compatible partners.
Present Your Brand's Values In A Positive Light
During promotional events, a good way to level up brand awareness is to show your brand's values, not just the product or service. Doing so clearly shows your company has so much more to offer. The approach works best in moving through any barriers with potential customers and is more likely to gain brand loyalty.
A live event allows a valuable encounter with your potential audience. It's best to allow your audience to ask questions or voice concerns while experiencing your product or service first-hand. Regardless of the promotional event you have in mind, you should also consider making it available to those who can't attend in person. In such cases, make your upcoming event a hybrid setup wherein you have virtual attendees who won't miss out on the experience too.
Organize Social Media Contests
Running contests on social media involves the idea of offering freebies and drawing attention to your brand on social media platforms.
Nowadays, you're likely to see or even participate in contests on social media that utilize the tag-a-friend approach. The technique is also worth considering since it's an effective way to showcase your social media accounts. This will eventually boost awareness about your brand.
Find A Way To Contribute To The Community
Aside from establishing brand awareness utilizing online methods, contributing to the community is another way to reach the local audience. Some of the solid ways to do so include offering donations, sponsoring events, or arranging charity work.
Depending on the capabilities of your business, you can sponsor a major event. On the other hand, you can take on a simple approach by being part of a local fundraising event.
Final Thoughts
Brand awareness is key to your brand's overall performance, especially in a highly competitive industry. If you want to boost awareness during promotional events, these valuable pointers are worth considering for future events. Making an effort to go through meticulous planning along with these measures will ensure better awareness for your brand and maintain good standing in the industry.