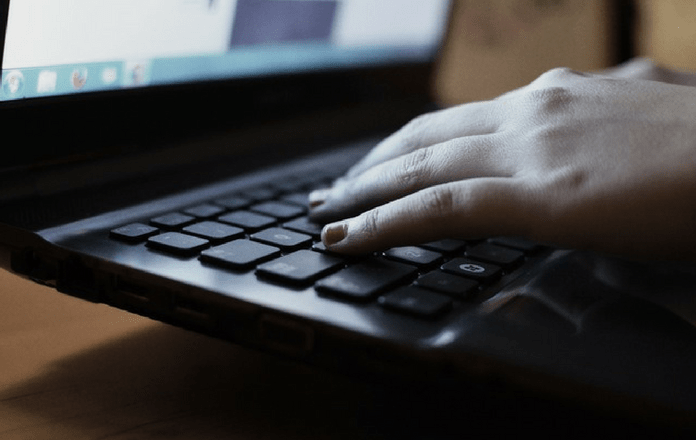 Why choose freelance writing?
Remember those days when you were still in school grades and you wrote all that you can from poetry to short stories to drama to hilarious jokes after scribbling and rewriting thousands of times in hope that your writing would get published with your name in your school magazine for that year? The joy of showing it to friends and neighbours and relatives knew no bounds and the mere fact of getting your brainchild published in the prestigious school magazine was an event in itself.
Today you may have become a college graduate and your publication is no more worthy today and perhaps you have misplaced those magazine copies and now you are clueless about what was so exciting about such a silly incident.
Yet the panache for writing is still very much alive in you though you hardly get the time and chance to nurture your abilities of developing engaging content out of nothing. Your parents and well-wishers keep on telling you that this time is very crucial for your career and you should not waste it in doing things that are not worth it. And you have well accepted their words and cemented your caliber in finding as well as doing things that are agreed to be "worthwhile" in popular belief.
But there is a scope for you to earn your living by writing! However absurd it may sound, this is true and millions of people all across the world are working as freelance content writer from home irrespective of their age, caste and religion and you can be one of them. You would just have to hone your skills and get ready to break the stereotype of regular uneventful routine.
Do you have what it takes?
While this may sound quite lucrative, you need to possess a few more capabilities and competences in order to see yourself as an established writer in future and running your own freelance writing business from home. You may have gone through the well favoured sites with amazing info written in a chic fashion and a tiny biography of the author given below.
Though it may be really very exciting to visualise yourself in that position, you got to be patient and consistent in your ambition. Just as you can't jump onto 10th Standard right from your primary school, you won't be able to be the crème de la crème right within the blink of an eye.
Are you punctual enough to get things done in time?
You will have to meet crazy deadlines and finish off the entire or a part of the project assigned to you within the time mentioned. This is because your article would be scrutinized for grammatical errors, plagiarism and overall impression and you would have to give time to the editor for all these tasks as well. So if you loiter around your way and daydream about becoming a billionaire as a freelancer, you would end up reaching nowhere. As the saying goes, "Time and Tide waits for none", you would have to utilize every fraction of each seconds to deliver the best you can.
Can you relentlessly motivate yourself?
A very important disposition that you need to possess is a relentless ability of motivating yourself all alone. You will neither have a guide nor a boss to pester you for better; you have to make it on your own. It's all up to you to search for your jobs, secure a plausible bid for yourself and prepare it for delivery within the stipulated time of money. You are in charge of your work and you can either make it or break it! It's all in your hand and you would have to influence and stimulate yourself with positivity for your career.
Can you handle rejection?
You may say "Yes, I can." but it would be really difficult to accept the fact that your writing has got rejected just because it didn't meet up your client's expectation and that they are not going to pay you anything for your efforts. Though this is not going to happen at all times, it may happen initially and slowly the rate of rejection would reduce when you will master the art of developing content as per varying demands and become more adept.
But this would take some time, say for about 6 months. Till then, you will really have to push yourself for better and when anything goes rejected, then try to find out the reasons behind it and rectify yourself. We all have gone through times when our expectations and reality didn't match; but that doesn't indicate the end of the world. Go through the instructions as many times as possible, bring in your own understanding, follow the recommended style and give yourself a chance to be a better writer.
Remember that no matter how well you write there is always a scope for improvement and when you judge your own writing objectively, none can debunk you.
Would you be able to accept late payments?
When you bid for yourself, you will certainly come across some clients who are not prompt in payments, and still worse, you may even chance on a few of them who wouldn't bother to pay you at all.
Surely, this is a downside; but remember that the probability is quite rare and you will mostly come across people who would value your efforts and appreciate them by paying you in time.
This is just to remind you that you may face one or two such clients in your career and you should be prepared to handle the losses by taking up more work instead of closing down the chapter right away.
Can you work fast without losing quality?
You need to prioritize your work from the very beginning and strive to do as many tasks as possible in as little time as you can, but without losing quality. The most important thing in this is not to aim for the ideal, and clearly follow the rhythm of work, not turning life into a job. You can also use a special tool for working with text, which will help you to check your grammar and improve your texts. These can be different programs for checking for plagiarism, correcting punctuation or part of speech identifier, which will help you avoid incomplete sentences.
Would you be able to work in unconventional schedules?
There's no doubt that you belong to the new generation and you can adapt to all schedules and timeframes as per requirements. But working late night is quite different from watching horror movies at the middle of the night. Though you will not have to work late night every day, you may have to do it once in a while and you should be ready for it.
Working in peculiar schedules would also mean that you may have to work during weekends when all your friends are going for a party! But this wouldn't be quite a problem as you will be choosing your own work schedule and take up as much work as you would be able to complete within your selected time-table.
The general tendency of the young fellows is to work all through the day without any breaks even through late at night by sipping in energy drinks and strong coffees and other stimulants to a point at which they ruin their body clock and become insomniac in the true sense of the term!
But this is completely wrong and you shouldn't be overwhelmed with your success and take up more assignments than you can handle. Keep a day off, have time for yourself and your loved ones and don't ever give way to despair when there is no work.
You may indulge in some hobbies that gives you pleasure or listen to music or read a good book or hunt through the web to read posts about how you can incorporate unique ideas and individualistic style in your writing.
How to find a freelance writing job for your business?
You are convinced to take this a step forward and now comes the most important aspect of the whole topic: finding the job that would pay you. This is not quite difficult in a world which has been turned into a small accessible place due to the effects of globalization and internet. Nothing on earth would be able to help you as much as Google can and therefore start looking for freelance writing jobs today as per your suitability and capabilities.
You can seek help from the online job portals by creating your own account where you specify your qualification and contact details to help concerns locate you easily. A good place to start with is the dedicated online portals for content writing such as ContentMart, TextBroker, Constant-Content and Freelancer.com. Here you will have to search for writing jobs yourself, bid for them and bag them for yourself.
There are several other ways of finding a freelance writing job.
How to find clients for your business?
You may contact different startups and new entrepreneurs and build up relationships with them and show them how your content can help them prosper.
Social media is a great source of finding new freelance jobs. You can apply to the posted ads but make sure that you respond to their mails and messages.
While some may ask you to send your quote others may offer a flat rate for beginners. Some may even ask you to offer a few samples of your writing along with your updated resume which implies that you will have to have a clear CV resume in legible fonts along with some samples of your writing.
Another great way to start is to search through the online review writing jobs in the popular blogs. There are quite a few blogs that mainly focus in publishing reviews of newly published items so that the population at large can decide whether they want to go for that particular item.
There are several niches to choose from. For instance, you can take up writing a review for a cosmetic item if you love to wear makeup and this sort of items appeal to you; then if you are a technically oriented then you can write reviews for technical stuff which may range from DSLR cameras to newly launched smartphones to the new versions of Windows and Android.
You can also take up the job of SEO writing which may not sound interesting but pays well. In such kind of articles which generally comprise of 500 words there are some keywords and longtails, which are required to be placed properly as per the instructions. These articles are directed towards helping the company obtain a good placement in the search engines.
After you gain a good experience in writing articles in different niches, you may now prepare yourself to attain your goals as recognized freelance writer. You will already see offers coming your way in your social media pages and you may pick the choicest ones to earn more recognition and of course, more money.
What are the weaknesses of working as a freelance writer or running a freelance writing business?
Inspite of the good things about freelance writing, many writers are absorbed into this profession to such an extent that they ignore their responsibilities and even themselves and become a wage slave. There have been many writers who have started off freelance writing as a part time job that would supply them with the pocket money besides pursuing their higher studies. But in reality these writers work like a Trojan by neglecting their studies and daily chores which have stood in their way of success.
You should have a balance among all aspects that comprise your life and keep a dedicated time for your writing jobs. Writing jobs is something that works on the basis of trial and error where you will have to constantly try on new things and ideas to make it a perfect fit. While this helps a writer gather experiences, there are many people who gets demotivated and call it quits.
What are the scopes and prospects of writing as a freelancer?
Did you know that 7 out of 10 people believe that freelancing is the way they want to earn their living? This is partly due to the fact that freelance writing offers the scope to choose the kind of jobs they want to pursue, the amount of work they can handle and most importantly work at their own whims.
Plus, the ecommerce market is growing at a record pace which is creating a huge vacancy for different posts in freelancing including content writing. All the businesses are striving to make their presence felt and a good content is the second- most significant tool to compete following impeccable service and products.
As a freelance content writer you can become a brand yourself, create your website where newly launching ecommerce sites would be hankering to have you write for them. You are sure to develop a particular interest while writing and you would be able to cultivate it to such an extent that you may have to give lessons to new and wannabe writers on how they may attain excellence in their writing.