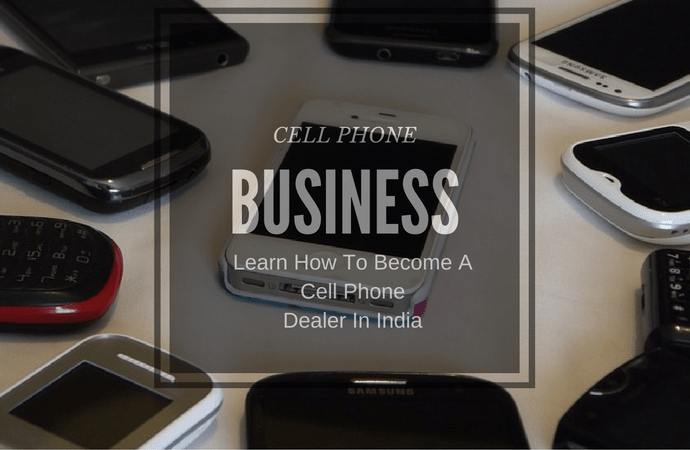 If you are looking to start a cell phone dealership business then read below information for getting started. To start a cell phone business meant to stock thousands of dollars in inventory or purchasing of renting a commercial location from where to sell. With the advancement of internet technology you can have other options for starting a cell phone business. Various cell phone companies are providing opportunities by which one can become an authorized dealer or affiliate, selling without ever purchasing even a single piece of inventory or shipping even one phone.
There are two aspects of cell phone business: equipment or the sales of the phones and accessories themselves and the sale of the cell phone and data service. Based on a standard manufacturer-wholesaler-retailer business model the cell phone industry works. Based on agency relationship, data plans are generally sold as the retail will sign you up directly with service provider.
Register your business –
To distribute cell phones and cell phone service, you need to obtain a business license in your city and register with tax officials in your state. You must be able to collect sales tax in case the jurisdiction needs it and forward the tax to revenue officials as needed by the law where you need to set your business.
Search for popular selling device and get dealership –
Do your own research and find out which phone is selling best in your locality, try to get it touch with that company and apply for dealership. The requirement and procedures of each manufacture for granting distributor status to the prospective applicants is different. You should be committee to a minimum volume order to qualify. Sometimes your territory may not be available. Occasionally cell phone distributors grant a territory to distributors and sometime may not grant you a dealership if you are in direct competition with another nearby outlet.
Below are links in which you can signup for dealership
Get in touch with manufacturers –
Contact manufacturers and discuss your plan with them. Tell them about your customer base and show them that you are going to generate lots of profit to them. Tell them your marketing strategy and show your last month transactions, if any.
Show your experience –
Some of the companies are more exacting than others. For example, companies wants its distributors to be experienced retailers with excellent shops offering a best-in-class experience. The retailer should be financially strong enough to expand to more locations. With very small or new businesses the other companies are more willing to work.
Study the market and investment –
On the basis of startup, compare cell phone business opportunities, investment costs and the monthly fees to be incurred.  If your business expenses are low then you will be able to make more profit. Based on company reputation, compare the opportunities and the popularity of its phone services. This will influence your chance of meeting your financial goals. Do extensive research and find all possible investment required.
Dealership contract –
To become a cell phone dealer or affiliate sign a contract with the cell phone company of your choice. Every detail of the contract should be understood properly before signing the contract and this will prove to be binding legally.
Business Marketing
Marketing in very important in every business and you need to follow right marketing strategy. You can market new device with the help of a website, Facebook page, Twitter page, etc. Create a page on social media platform and promote it. Increase number of followers to your page and post informative content on regular basis on your page. You can also create a website by taking help of a professional in this field. You can also create a website by your own if you have basic knowledge about domain and hosting.
Also Read : – Create a website for small business easily
Mention all products in your website and write full review. User loves to read review before buying the product. Mention all details like design of cell phone, battery life, quality of material used, etc. Also, compare the pricing of the product from similar product in this category.
According to the rules of the business opportunity you choose, market your new cell phone dealer website. As part of your marketing plan you may use filters, newspaper ads, business cards and online ads. Restriction may be placed by the cell phone provider on the manner in which you can use it company name, phone brands and images. You must agree to the terms and conditions you agreed to in the contract to avoid termination of contract.