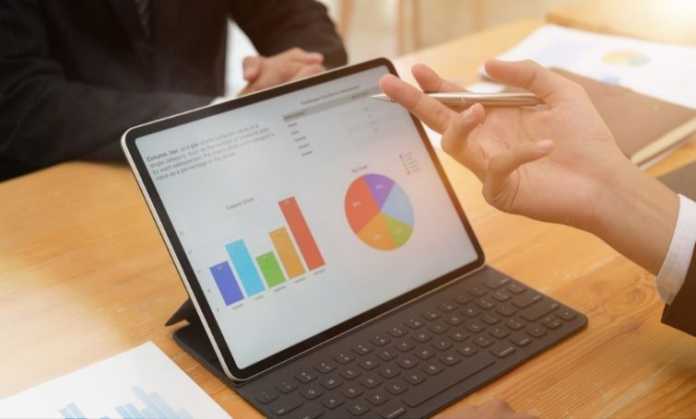 Every business must handle the procurement processes as part of their day-to-day operations. Organizations need to maintain a healthy supply chain and maximize their savings from purchasing. Strategic sourcing software can be a powerful tool in helping companies streamline and optimize these activities.
But how exactly can it help, and what are some advantages of using such a system? Here's a closer look at how strategic sourcing software can help streamline and improve your procurement processes.
Analyze Past Purchasing Data
With strategic sourcing software, you can analyze past purchasing data to identify patterns and trends in your operations. You will better understand how your company spends money, the most popular goods, and the most effective pricing techniques. Future purchases may therefore be made with this information in mind, ensuring that the business receives the most value from its suppliers.
Additionally, having access to real-time data enables you to decide on your procurement procedures more quickly and effectively. This might assist you in seizing market possibilities like discounts or last-minute offers that would not have been detected otherwise. Such information is priceless for simplifying and improving your procurement procedure.
Streamline the Sourcing Process
Sourcing software can make finding and negotiating with new suppliers much more straightforward. Companies may save time and money on procurement tasks by automating some sourcing-related tasks. This involves automatic supplier searches, producing requests for quotations (RFQs), and developing comparison graphs to assess vendor proposals.
The performance of your suppliers over time may also be evaluated with the use of strategic sourcing software. Using this information, you may choose which providers to engage for upcoming procurement tasks. This will guarantee that your company's procurement process is as effective as feasible and that its suppliers provide the greatest value.
Understand Market Trends
Strategic sourcing software may analyze market trends by looking at external data. You'll be able to understand where costs are going and what changes your purchasing strategy needs. Doing this lets you stay one step ahead of the competition and ensure your business gets the best deal possible.
Additionally, observing market patterns might help you identify potential savings opportunities. This will assist your organization in cutting costs and preserving its competitiveness in the quickly changing business climate. You won't need to dramatically alter your procurement process because the insights gained through strategic sourcing can help you identify and grasp small opportunities for savings.
Prevent Fraud and Error
Software for strategic sourcing can also aid in securing your company from fraud and mistakes. You may decrease the possibility of human mistakes in procurement processes by automating some operations, such as data entry and supplier performance monitoring.
Software for strategic sourcing also has tools to spot irregularities in price or suspicious activities. This will ensure that the business always pays a fair price for its goods and assist in avoiding fraudulent activity by vendors. In the end, strategic sourcing software may be quite helpful in assisting organizations in streamlining their procurement procedure and maximizing purchasing savings.
Budget Management
Software for strategic sourcing can be used to monitor and control spending. Businesses may ensure that their spending is more efficient and that money is distributed where it is most needed by automating some budgeting processes. You will better comprehend the financial effects of various procurement operations and improve the use of resources inside your company.
Companies using strategic sourcing software may also estimate their total cost of ownership (TCO) and improve their spending choices. By doing this, you can make sure that your company is getting the greatest possible deal from its suppliers and that you aren't going beyond with any one transaction. 
Reduce Cycle Times
Strategic sourcing software can also decrease the time needed to make a transaction. Companies can save valuable time that would have been spent manually looking for suppliers or calculating costs by automatically producing quotations and automating some procurement process steps.
This automation will also remove human mistakes, ensuring that every transaction is made precisely and on schedule. As a consequence, cycle times will be shorter, and the company as a whole will operate more efficiently.
Better Decision Making
Software for strategic sourcing may be helpful when making judgments about procurement. This is done so that firms may have access to various information and insights that could aid in making wise decisions.
For example, strategic sourcing software may provide you with the information you need to choose the best vendor from a big pool of applicants for a project. It could offer comprehensive details on the moral standards, cost, and other essential aspects of the suppliers to assist you in selecting the best one for your project. By doing this, you can be confident that your company is consistently making the most of its cash resources and utilizing all of its other resources effectively. 
Final Thoughts
Software for strategic sourcing has several advantages for companies of all sizes. Businesses may make sure their procurement process is as streamlined and effective as possible by assisting organizations in better understanding the market, preventing fraud and mistakes, reducing cycle times, and helping them make better decisions quicker.
Organizations risk falling behind in today's competitive climate without the right tools. So, if you haven't already, think about investing in strategic sourcing software immediately to benefit from it.