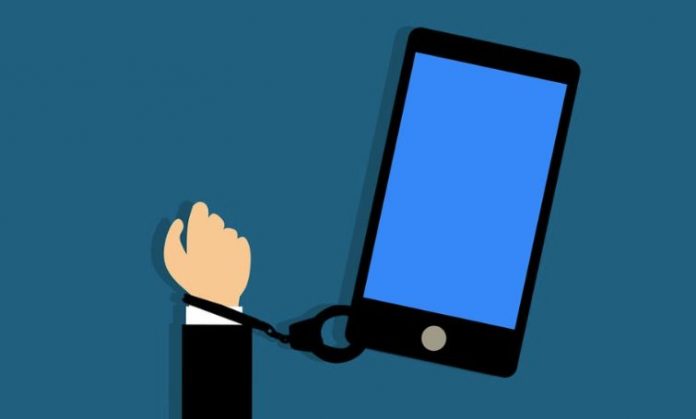 Addiction is something that over 275,000 adults are known to suffer with in the UK, and we know this because their contact with free Bristol addiction services is recorded by the NHS. In reality, the number of people struggling with addiction is much higher, either because help has not been sought, or because private, anonymous addiction services are used instead. 
In fact, it's very common to avoid getting help for addiction for multiple reasons and many people continue to suffer in silence. Practically, you may not prioritise the financial investment in your future that private rehab in Bristol would be compared to other financial outputs in your life. Or perhaps you assume the waiting lists are so long for rehab services that there is no point in even trying. Emotionally, you might feel you are a 'functioning addict', or you may feel a sense of shame around your addiction and so admitting there is a problem and taking the first step to changing is just too much of a challenge.
If you are in Bristol and addiction is something that you actively want to leave in the past, help is within your reach. You are just one phone call away from effective, professional, confidential addiction services in your local area, without any need to deal with fighting for a place in NHS Bristol rehab, or waiting for months or even years for access to the support you need to escape your struggles.
Recovery is hard. Regret is harder. – Brittany Burgunder
Signs It's Time To Get Help With Addiction In Bristol
If you're located in Bristol and think that you may be struggling with addiction, the best news is that you're already open to getting help just by reading this article. That's an amazing first step, and one that should not be discounted.
The fact you think that you may be struggling with addiction is also a sign in itself that it is time to act. The earlier an additive pattern is detected, the easier it can be to overcome, and prevent the devastating impact of an advanced addiction.
There are also some other common signs that it is time to seek help with addiction, including the following:
Any current mental health issues are more pronounced
Hygiene or appearance are lacking
Issues with oversleeping or struggling to sleep
Trying to stop using or abusing certain substances, or engaging in problematic behaviour
Being secretive around the addictive substance or behaviour
Continuing to engage in problematic behaviours despite negative outcomes
Losing interest in people, activities or causes you once cared about
Being less social
Being less responsible
Struggling to attend work/ school and or do well in school/ work
Being agitated, paranoid, defensive, angry or otherwise more reactive and emotional than usual
Feeling hopeless, low in mood, low in self esteem and confidence
Struggling to concentrate
It may well be that some, or all of the above apply. Perhaps you're further into your addictive journey and you've started to experience some of the devastating consequences of your addiction. Relationship breakdowns and loss, financial issues, health problems and losing out on your place in school, or in your job, are just some of the most impactful consequences of an addiction and when they start to happen things can feel out of control.
The good news is, that no matter how bad things feel, and how much you think you're spiralling, you do have the chance to change things and.it is never, ever too late to seek help.
Believe you can and you're halfway there. – Theodore Roosevelt
Take The First Step To Recovery In Bristol
Seeking help for your addiction is often the first step to recovery, but it's often the most difficult step to take.
What can make this more challenging is knowing that you may take this first step only to be met with hurdles like a lack of rehab facilities in your local area, or a waiting list just for an initial chat about your situation.
However, if you're open to an alternative to NHS services and have the means to go private, you've no need to worry about those things. In Bristol, there are some excellent frameworks in place to ensure that private rehabilitation is available immediately.
If you're ready to invest in your future prospects and get a real chance at long term recovery, it's time to consider private rehab in Bristol, which can offer you a range of services including:
A detailed, individual assessment
A personalised treatment plan bespoke to your needs
Access to medical detoxing
Access to celebrity grade rehabilitation services
Friendly, professional support every step of the way
Inpatient and outpatient therapy
Group therapies
Aftercare and support avoiding relapse
From that very first phone call you'll feel understood, safe, and in the right hands to start your journey to recovery success and long term abstinence.
Bristol Rehab Services Are Only One Call Away
It is estimated that illegal drug use in the South West is high, compared to the rest of the country, with around 11.7% of the region having used illegal drugs within the last year.
Whether you're struggling with substance misuse, alcoholism or another type of addiction, you don't have to be another statistic, you can leave addiction behind and feel like yourself again. You just need some help, and private rehabilitation can be the focused, professional, expert helping hand that gets you to a much better place in 2022.
For exceptional, private rehabilitation in Bristol call Infinity Addiction Solutions today for instant connection to the understanding and support that you need. It's the first step to leading the addiction free life that you truly deserve. 
"Just when the caterpillar thought the world was over, it became a butterfly." – Ancient Proverb