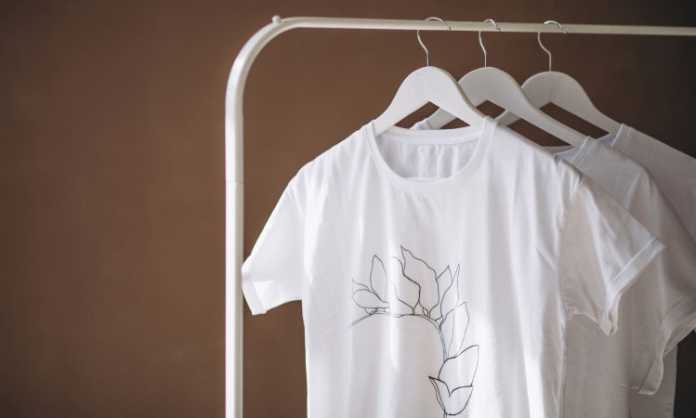 When someone receives a product from a company, they keep it for approximately eight months. That's impressive considering today's disposable world.
However, the time a person keeps a product varies. A factor that impacts this is how long the product lasts. There are some items people keep for years.
What this means is that branded giveaways have a considerable impact, even if a business is more focused on its online marketing efforts. These giveaways can also help businesses achieve higher returns. That is because the giveaways last much longer than an ad on a website or commercials on TV.
If a business owner is searching for the right promotional giveaway, branded t-shirts are a great option. Keep reading to learn why these make sense as a business's giveaway and the benefits they offer.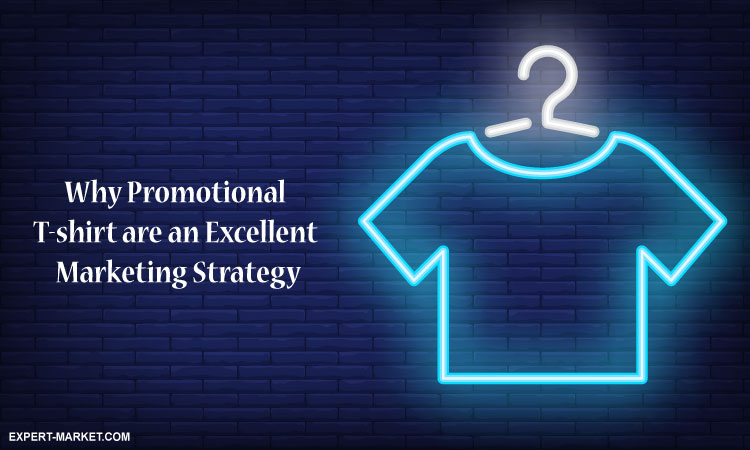 Branded T-Shirts are Affordable
It is possible to get the most for a marketing dollar by making custom t-shirts with DTF printers, even if a business owner or manager does not have much money to spend. These are affordable, as screen printing rates are being driven down because of increased competition. This means it's possible to squeeze out as much advertising as possible.
Keep the shirt's design simple. Aim for a visible design that's smaller. Also, use only three colors (or fewer), which can help keep costs low. Ordering the t-shirts in bulk means even more discounts.
Fast and Easy Production
Most business owners want to get their advertising materials as quickly as possible. This makes shirts a great choice because producing them is quick and easy. As long as the design is ready to go, and the type of shirt wanted is known, printing the batch is fast and straightforward.
Some printers can even print a small batch featuring a simple design overnight. However, this is only possible if a shirt printing company is found that offers rush order processing.
Creative Freedom for the Shirt Design
New printing techniques have evolved significantly in the past few years. Now, artists can offer creative designs to help brands stand out.
With a custom t-shirt, it's also possible to make sure the design seen on the screen will translate well to the shirt. Shirts make great canvasses. They offer a large space for designers and different areas to place the design.
For example, it is unnecessary to limit the design to the front. Today, branded t-shirts feature designs on the back, sleeves, hem, and more.
Many Options to Choose From
T-shirts are available in several styles and fabric options. This allows a business owner to find the option that suits their brand image. With different fabric options, it's possible to go for aesthetics, wicking ability, or comfort.
Also, the sleeve and neckline designs are varied. It's possible to choose a round neck shirt with shorter sleeves if desired. Sizes are available for men, women, and children, or a unisex t-shirt can be selected.
Promotional T-Shirts are Functional
Several promotional disasters begin with giving away something free that the customer will never use. Examples include pens that don't work, letter openers that aren't used, or earphones that break after the first use.
If a brand gives out poor quality products, they will be associated with the same poor quality. This is the case even if the product isn't something the company sells.
With a t-shirt, customers will use them. Even if the shirt isn't worn outside, each time they are put on, the wearer is reminded of the brand.
It's a Long-Lasting Promotional Item
Modern t-shirts are tough. Even when they are subjected to daily wear over several years, they last. This means shirts serve their purpose well because customers can use them again and again.
A newspaper ad disappears after a few days. Spots on the radio are short-lived. Custom calendars expire after the year has passed.
Shirts last as long as they are washed regularly. Since they are economical to produce, brands get the very best bang for their marketing dollars.
T-Shirts are Trend Proof
The modern t-shirt is considered a staple in virtually all wardrobes. They are one item that never goes out of style. A logo t-shirt is considered one of the trendiest fashion items available today.
If a shirt is given by a brand today, people will still use and see it for years down the road. This is especially the case if high-quality shirts are used. As long as the design is kept simple, customers will wear the shirt for many years to come.
Increase Brand Recognition and Visibility
Each time a person puts on the t-shirt, they are promoting the brand. When they wear it out, the business receives maximum exposure. In people close to the wearer see the brand often enough, the t-shirt helps to improve brand recognition.
Also, t-shirts aren't too aggressive. Unlike an advertisement on billboards and websites, t-shirts are a subtle reminder of the business. People will recognize the brand, even if they don't remember why.
Enhance Brand Loyalty
Everyone loves to get something for free. This is especially true if the item is useful. For businesses good at customer service, giving away something free will help boost brand loyalty.
Customers will associate the brand with positive feelings. These will mimic the feelings experienced when the free item was received. Each time they wear the shirt, it reminds them of the brand, creating a positive relationship.
Inspire Unity
Promotional shirts aren't limited to customers. A business's staff can also enjoy them. With this shirt, customers know who works at the business, and the same shirt helps to inspire camaraderie among employees.
Branded T-Shirts: A Marketing Strategy That Works
Selecting the right promotional item is just one part of the puzzle. There's much more to advertising and marketing.
Keep this in mind when trying to build a successful marketing strategy. Also, if needed, seek third-party help. By enlisting the services of the pros, businesses can feel confident they are making every marketing dollar count.