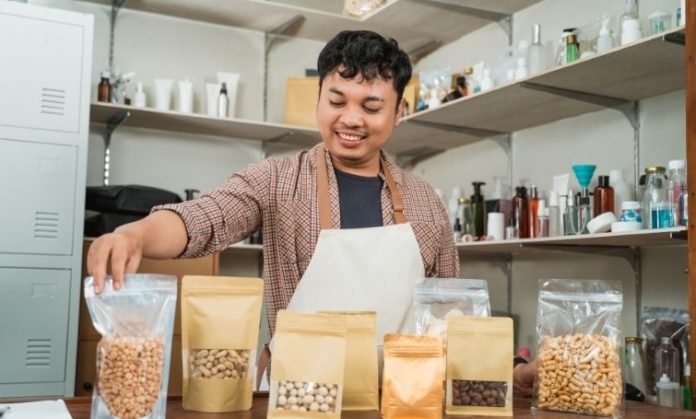 As a small business, staying competitive in a business world where large businesses can easily outdo you can be challenging. However, if you want your business to stand out and get easily noticed by your consumers, you need to embrace product packaging. Product packaging is essential in every business, be it small or large.
Product packaging enables you to create a great first impression on your customers and attract new customers. If your products have an attractive customized package, they get to stand out on the shelf from your competitors' products. Using customized packaging can be a complete game-changer and should not be overlooked if you want your products to shine.
To know how important packaging is in a small business, read on.
1. Packaging Builds Your Brand Awareness
A product's packaging is a huge marketing asset. Small businesses do not have the budget to outdo large enterprises in product marketing. They mainly rely on foot traffic and referrals for sales. However, a lack of a big marketing budget does not mean you cannot compete and improve your brand recognition.
When it comes to designing custom packaging for your small business, involve a creative and well-versed team to devise innovative and attractive packaging for your products. A well-thought and done packaging will help boost sales and make your products stand out from the competition.
2. Product Packaging Adds a Personal Touch
One of the important things customers look for when purchasing a product is a personal touch. Customers prefer associating with a brand that they know and feel has a human touch behind its products. That added personal touch on your product packaging helps your product stand out and offers something that customers can associate with and trust.
Adding a personal touch to your packaging will make the customer feel valued and change how they view your company. As a result, the customers will be more inclined to buy from you again, increasing customer loyalty. Including even a short thank you note on the package can make a difference.
3. Packaging Enhances Product Safety
Product packaging also contributes to safety, especially if you are in the business of selling food products. The packaging ensures the contents remain free from contamination, keeping the customers safe. The product packaging also serves as a good surface for displaying safety messages such as best before date, ingredients of the products and harmful effects of the products, as with cigarettes.
The safety of your customers should be the top priority of your business. Poor safety standards during packaging can lead to considerable loss of customers and eventual failure of your business. Packaging also includes using custom printed tape, seals and locks that prevent tampering and ensure the integrity of the product when reaching customers. This further ensures the safety of the product.
When focusing on keeping the contents and customer safe, you should also ensure your packaging material is not made up of harmful materials that can transfer toxic smells and chemicals to the product or food it holds.
4. Packaging Provides Physical Protection to the Products
In addition to acting as a marketing medium, packaging also provides physical protection to products, especially delicate ones. As a small business owner, the last thing you want is your customers returning products or requesting refunds due to damages incurred during shipment. This not only damages the image of your business but can also lead to its downfall. Good packaging should protect the product inside from breaking, moisture, compression, dust and any other form of damage.
When choosing a packaging material for your product, ensure it is sturdy and durable to keep the fragile products damage-free during shipment, handling, storage, and on the shelf. For example, corrugated mailer boxes can serve as a good packaging for various products irrespective of their weight, size or shape. 
5. Customers Prefer Eco-Friendly Packaging
As more and more people become environmentally conscious, they are now more than ever paying attention to the environmental impact of packaging materials. Consumers are now looking for eco-friendly packaging, and some are even rejecting products packaged with materials harmful to the environment. 
Sustainable packaging is economical and have a positive impact on sales numbers. A recycle and reuse symbol catches the consumer's eye positively and clearly indicates that your business is focused on sustainable packaging.
6. Packaging Prevents Confusion
The images and details included in product packaging go a lot way in preventing confusion during production, shipment and purchasing of the product. Confusion during shipment and production can lead to a loss of revenue.
Without a distinct feature that differentiates the variety of products you deal in, your clients will have a hard time deciding to buy it, and in most cases, they will opt for a well packaged and labeled product.