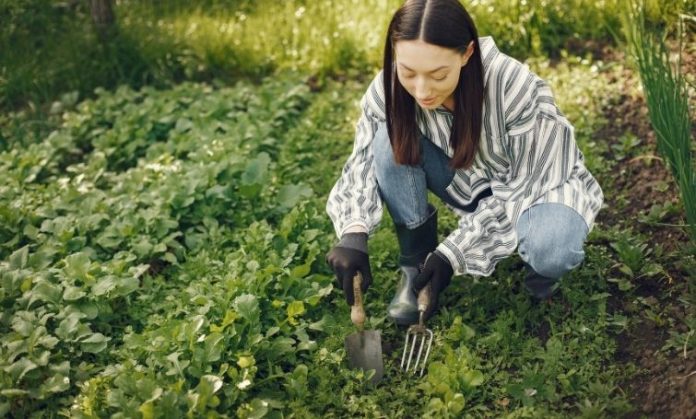 Are you looking to purchase a lot of containers, fertilisers or other horticulture supplies? It does not matter whether you own a garden centre, run a farm or you simply have an allotment that you sell from on a part-time basis, you are going to need a range of horticultural products on a regular basis to keep your plants or crops healthy.
But, where should you buy all of this from? The best place you choose is a professional horticulture supplier. In particular, a wholesaler is going to be very beneficial for you. Let's take a look at why you need to choose a horticulture supplier.
You Can Be Efficient
Imagine you have to purchase crop covers, plant pots and then specialist spraying equipment. You want to be able to get all of these items in the same place to save time and so that you can stock up on supplies efficiently. Well, you are going to be able to do this when you choose a professional horticulture supplier. Instead of choosing a retailer or general store, you are selecting a supplier that specialises in everything horticulture. In other words, they are going to have all of the best products you need for growing. You can purchase everything you need in one place and be efficient when running your business. 
You Can Find Out About Innovative Products
The best horticulture suppliers are going to seek out the latest products and innovative technology for their customers. They are going to be ahead of the curve when it comes to these types of supplies since they are a specific store. So, when you choose to purchase from a professional supplier like this, you are going to be one of the first businesses to find out about what is new to the market. This is going to be highly beneficial for your brand, finding ways to become more efficient and provide better products for your customers.
You Can Save Money
One of the best things about choosing a horticulture supplier is that you can save money when it comes to your business. In particular, you want to choose an experienced wholesaler who can sell to you in bulk and this is going to keep the prices down for you. This means that in the long run, you are going to be saving money. Every business owner is going to have a budget and you will want to make savings in order to enjoy more profit. This is something you can do when you choose the right suppliers. Indeed, they often have quality brands at more reasonable prices.
You Can Have Products Delivered
Not everybody has time to go to a supplier for everything they need. This is particularly true if you need a stream of items on a regular basis. But, do not worry; a lot of the best professional horticulture suppliers now have a website that lets you order online. This is going to make your life a lot easier. You can stay away from retail and their high prices, as well as have products delivered to your business. This is going to save you time and make your life a lot easier.
What's more, when you have an account online, there can be options to simply reorder what you have bought before. This saves you having to shop again and you can enjoy a repeat order. Check out the delivery options in advance so you know when you can expect your horticulture supplies to arrive.
You Can Enjoy Professional Advice
Sometimes, it can be helpful to receive advice before you purchase supplies. Perhaps you have never bought certain irrigation supplies before or you want to try a new fertiliser on your crops. Either way, it can be beneficial to speak to somebody with experience and gain some advice.
This is exactly what can happen when you choose the right horticulture supplier. They are going to know all about the products they sell, rather than a general retailer who simply stocks everything. So, you will be able to ask the questions you want to and make sure you pick the right products for your needs. Just make sure that you choose a horticultural supplier that has plenty of experience. You can check out their website to see if they have a contact page, which can include a telephone number or you can send an email to their team, depending on how quickly you want an answer.