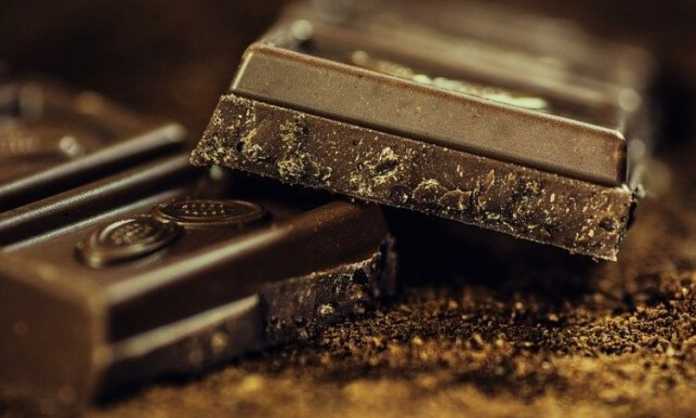 If you are familiar with making chocolates at home than you can start your business and can sell homemade chocolates with your brand name. The homemade chocolate business is profitable as people are shifting more towards homemade chocolates only. There was a report of 2017 which concluded that over 300 thousand tonnes of chocolates were consumed in a year.
Therefore, it is a profitable business to start and this will yield you more when your chocolates are loved by your customers. But you must make sure that you provide your best quality products so that customers always prefer your chocolates over your competitors.
No business provides you a good amount of profit in its initial stage, you should give your business some time to yield you a good profit. And you should provide your best services to attract your customers.
At the initial stage of your business you can sell your chocolates at a lesser price to attract more customers than your competitors, and when you get more customers than your competitors you can gradually increase your prices as then your business will get loyal customers.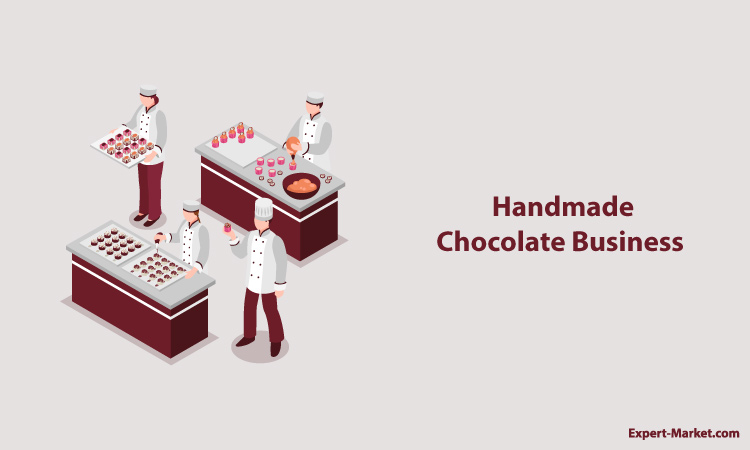 Equipment required for you homemade chocolate business
As you are thinking of starting a homemade chocolate business there is some equipment you must have to make this business happen. These are some equipment you cannot start your business without. The equipment is perfect for small scale business owners to make high quality, mouth-watering chocolates. These are listed below:
A Melanger (grinder):
This is the first machine you should prefer to purchase if you decide to start your business as it will help you to make bean to bar chocolate. It is necessary for your business if you want to make your chocolate as smooth and silky you find in the chocolate shops.
This equipment comes in different sizes and styles depending on your scale of business. And so, you can decide the size and style of grinder you need to start your business depending on the scale of your business. This grinder will cost you around $380-$450, varies based on the sizes.
Molds:
A quality chocolate molds make a huge difference in your business as if you use good quality molds it will give your chocolates a good shine. And most of the customers buy chocolates by looking at the shine and design of the chocolates. If you prefer good quality molds and want to have different molds that it will cost you around $35-$45.
A Thermometer:
For your business, you are required to have an accurate thermometer to make bean to bar chocolates. If the temperature of your chocolate goes few degrees up or down then this will result in a dull chocolate bar that can even melt-up in your hands. And it is also important that you keep track of beans when roasting them. For this, an infrared thermometer will work best and will give you the best reading. This will cost you around $10-$14.
A Roaster:
As you are starting a business then you are required to have a roaster to roast the beans regularly. The roaster will help you to control the temperature to get even roast and have a good flavor for your chocolates. This also kills bacteria and loosens the shell of the cocoa beans. The good quality roaster will cost you around $2400.
Other than the equipment listed above, some other equipment are also required for this business such as heater, coolant. This will increase the start-up cost for your business.
Cost of ingredients that you require to invest in your business
| | |
| --- | --- |
| Price of ingredients | Cost of ingredients (per kilogram/liter) |
| Cocoa beans | $2.5 |
| Milk | $1 |
| Cocoa butter | $0.53 |
| Sugar | $0.50 |
| Soy milk | $2.5 |
You can refer to this table to get an estimated cost of your business. But there are other costs too to start a business and those are the costs for the licensing requirements.
Steps to start your homemade chocolate business
To start your business, you need to follow some steps and the first and foremost step is to become passionate about your work and some more points that are required to be followed.
#1. Research the market
As you are starting a business of homemade chocolates then you can visit an expert who is in this business for a long time and you can talk with him to get the best ideas for your business and how to start it with a fixed amount of investment.
You can even ask about the investment ideas from him, where to invest more (inland, in equipment, in ingredients, etc). This will help you to invest in a better way for your business.
#2. Decide the type of business you want to start
Here you can start the business either from home or can have a bakery or chocolate shop.
Start your business from home:
If you want to invest less amount in your business then you can start your business from home. As here you will not require any extra space for your business and there will be less risk in starting the business from home.
You can have a chocolate shop:
But if you have a good amount of investment for your business then you can start with a chocolate shop and can provide the best quality chocolates for your business. But this will require a good amount of investment as you will require space and the shop should be well designed to attract more and more customers.
#3. Location for your business
As you will sell the edible goods so the surroundings of your business will play a vital role here. As if your business is located in a very unhygienic place then no customer will prefer to buy your products therefore, your business is to be located in a hygienic place. You should prefer a place where there are a lot of customers to purchase your products so that at the initial stage you may not face any difficulty in selling your products.
#4. License requirements for your business
To start a business these are the main requirements for your business as without these you cannot start your business.
FSSAI (Food Safety and Standards Authority of India) license is the most important license for your business as you are to deal with edible products.
Trade license and trademark registration:
A trade license is required to start a chocolate-making business to supply your chocolates to other retail stores also.
Trademark registration is very important before starting any business as by this no one can use your logo to sell their products and this maintains the trust among the customers.
Before you start your shop, you are required to get your business registered under GST, and even to open a current account for your business GST number is compulsory with other documents.
#5. Make your recipe a secret
Most of the people are conscious to share their recipe with others but, you should not share your recipe with others to make your chocolates different from your competitors. If you have specialization in some products then you can apply a trademark for the same.
#6. Market your products
As chocolates are the best thing in the world and so to expand your business you can start advertising for your business online on social networking sites. Create a website of your business and sell your products online will also help you to expand your business or increase sales for your business. You can even provide offers for your customers to grab more and more customers to your shop.
#7. Sell chocolates with good quality packing
You can purchase good quality packing for your goods or even provide packaging of your brand name. You should sell your products in good quality packaging as the chocolate should look good even from the packing so that more customers get attracted to purchase your chocolates.
Tips to start your business in a better way
The first and the foremost tip is that you must be clear with your product line that which type of chocolates you are to sell to your customers. As there are different types of chocolates such as dark chocolate, milk chocolate, unsweetened chocolate, bittersweet chocolate, and even white chocolate. Therefore, you should be clear with the product line.

If you are starting a shop then you are required to have a space that must be located in an area with a dense population and good surroundings.

Good quality packaging.

The staff member should be less at the initial stage but as the business grows you can increase the workforce.

At the start to advertise your shop you can distribute free samples of your chocolates and if the customers like your chocolates they can buy it in bulk.

The last but not the least is that you can have feedback for your chocolates and should be ready for negative reviews also.
Marketing and promoting your chocolate business
When you are ready with your new products, it's time to promote them, so that the maximum amount of the population gets to know about your creations. A chocolate would not only need to be showcased through the banners, flyers and billboards, but advertising as television commercials would also have to be opted for in order to get the attention of the population at large.
Your social media presence is important though, but you can promote your business by visiting schools and other places where kids visit regularly for their extra curricular activities and arranging  promotional camps there. You can gift them some chocolates, offer coupons and small gifts and they would definitely ask their parents to buy them your chocolates. Ask your friends and relatives to give away chocolates and spread the word of mouth.
You should also offer a good margin to the local outlets and retailers so that they push the customers to try your products. If the pricing is low and your chocolates taste good, buyers would definitely keep coming for your products, try different types you produce and your business would surely flourish to a point where you achieve your preset goals and get ready for new challenges.
As a chocolate entrepreneur, you will see that there are several chocolate firms all across the country and therefore the competition is fierce. Also, there are quite a few international players which means that you will have to stategise your production and marketing plans in order to hold  a firm position in the game.
Plus, you will have to keep a keen eye on what your rivals are up to and what kinds of items are gaining in popularity and which ones are becoming out dates. It always pays to know about the strengths, capabilities of your rivals besides your own.  Simply producing what you can without possessing any knowledge about the market would make it very difficult for you to survive.
Scopes and opportunities of the chocolate business
The greatest upside of starting your own chocolate business is that chocolate has a wide acceptance all across the country and you will never fall short of demands. Be it a grand event like a wedding reception or a birthday party or a simple and usual incident like meeting a mate after a long haul or a reconciliation with the loved person, chocolates have unambiguously made its y in our hearts.
No celebration can be completed without the involvement of chocolates which signifies that you have immense scope to make your presence felt among your customers.
Plus, Indians have discovered a new resurrection of passion for chocolates. People who are health conscious, look for dark chocolates to savour the exotic taste of chocolates without the added calories. Also, people are becoming more aware of the anti-oxidant  properties of chocolates and there are many who gulps in a piece of dark chocolates when they are stressed out.
Chocolates are consumed in various forms and homemade chocolates are always favoured for their classic tastes and extravagant flavours and therefore, if you are confident of the relish of your creations, this is the right  time to jump in this venture.